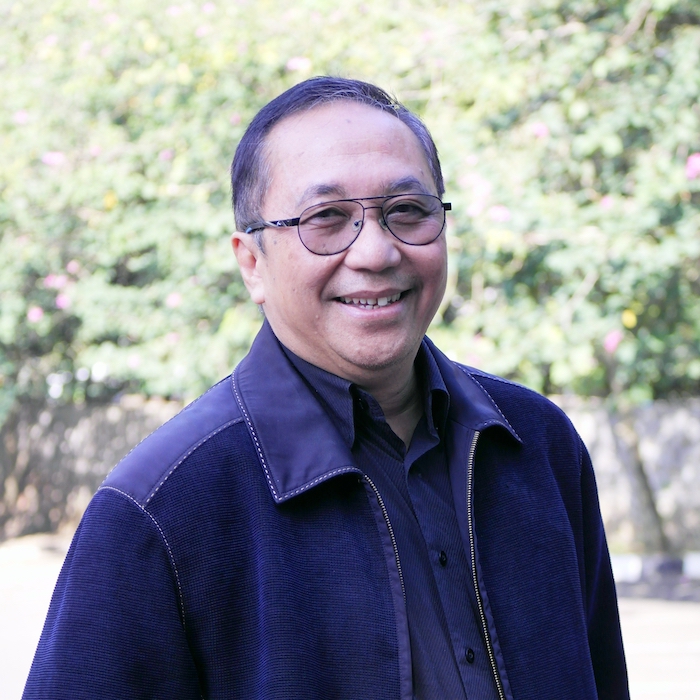 Profile
Herry Hudrasyah is an Associate Professor at School of Business and Management, Institut Teknologi Bandung. He earned an undergraduate degree (majoring in Visual Communication Design) from Institut Teknologi Bandung in 1985. He continued his study to the Visual Communication Design field in Tokyo Mushashino Art University in 1996-1998 with specialist major Design Communication and Customer Perception in product and customer behavioral. In 2000, he continued study at the doctoral program in Design,History & Ethnological of Product Design, Takushoku University, Tokyo, Japan. He has published numerous articles in national forums in management and marketing, also he has numerous articles in international forum such as: Academic Marketing Sciences (USA), Pan-Pacific Business Associations (USA).
He was 24 years as a professional Visual Communication Design, 12 years Student Counselor of SBM ITB and 24 years experiences of Lecturer at ITB as especially in the Marketing and design field; Business Strategy Marketing. Also he developed many courses at SBM-ITB, such as: 2005-now: Business-Communication; 2005-2007: Consumer-Behavior; 2006-now: Marketing Management; 2006-now: Emotional Branding; 2007-2009: Advertising Management; 2007-now: Servicescape Management; 2009-2011: Green Marketing; 2015: Brand Management.
The area of research that he carried out until now: Integrated Marketing Communication, Green Marketing Management, Emotional Branding, Advertising Management, Servicescape Management and Consumer Behavior, Service of Marketing of Halal Foods, Packaging of Fast Moving Consumer Goods.
Teaching
MB1101 - Introduction to Business
MB2102 - Business Communication
MB2102 - Marketing
MB2103 - Marketing
MB4027 - Servicescape Marketing
MB4032 - Hospitality and Tourism Marketing
MB4048 - Emotional Branding
MB4050 - Brand Management
MK2104 - Sales and Marketing
MK3024 - Brand Development and Management
MM5003 - Marketing Management