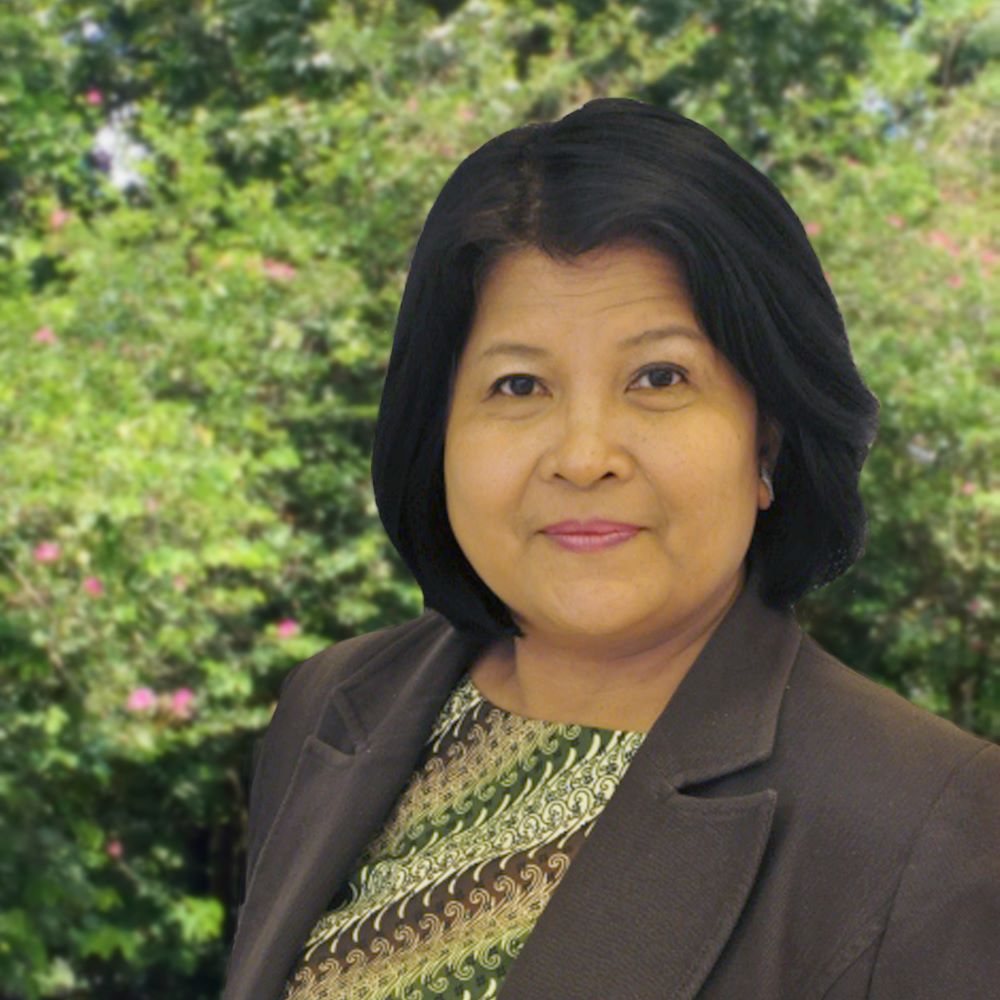 Profile
Dr. Yuni Ros Bangun MBA have experiences working in business practice and academic environment. She worked for almost 18 years in business practices before started her career in the academic area in 2008. Her experience in business practices included several industries from manufacturing and finance industries. Both covered operational, human resources and business strategy. She shifted her career from VP Human Capital and Branch Banking Development, to start a career as an Associate Professor at School of Business and Management (SBM), ITB in 2008. Currently She holds a managerial position as a Head of Capacity Building and Career Development in ITB.
She graduated as a Food Technologist from Bogor Agriculture University, and MBA in Finance from Oklahoma University, and Doctoral Degree in Business and Management from School of Business IPB.
She holds certification in Neuro Linguistic Program, Emotional Intelligence at Work Certification, Problem Solving and Decision Making and the Rationale Managers. She consistently participates in Executive Program to made herself well updated by participating in HR Analytic at Cornell University and Leadership and Decision Making Class at Harvard Kennedy School of Government.
Currently, besides being active in teaching Organizational Behavior, Behavioral Science, Business Leadership, Leading and Managing Organizational Change classes, she also actively facilitates Executive Development Program for companies in Indonesia. She developed "A Problem Based Learning Development model "for more than 20 companies (local and MNC) concurrently, that involves more than 1000 executives. In the area of research, she continues her interest in "Behavioral Assessment EQ/ Cognitive/ Entrepreneurial Model ". Currently, her 360 degree BA online program already linked to more than 4000 respondents. At organizational level analysis, she has interest in research Organizational Capability, Culture and Office Politic. At macro level analysis, she has interest in People and Business Strategy and Corporate Political Action
Teaching
MB1101 - Introduction to Business
MB1203 - Leadership and Management Practice
MB1203 - Psychology and Organizational Behavior
MB2002 - Psychology and Organizational Behavior
MB2003 - Logic and Critical Thinking
MB4052 - Strategic Change Management
MB5008 - Fundamentals of People Management
MB6016 - Organizational Behavior
MB7103 - Behavioral Science
MB7203 - Behavioral Science
MM5003 - Organizational Behaviour and Managing People
MM5005 - People in Organization
MM5009 - Strategic Management and Agile Enterprise
MM5010 - Entrepreneurial Leadership
MM6011 - Human Capital
MM6013 - Leading and Managing Organizational Change
MM6015 - Business Leadership
MM6023 - Consulting Management
MM6026 - Business Leadership
MM6028 - Driving Organizational Change in the Digital Age