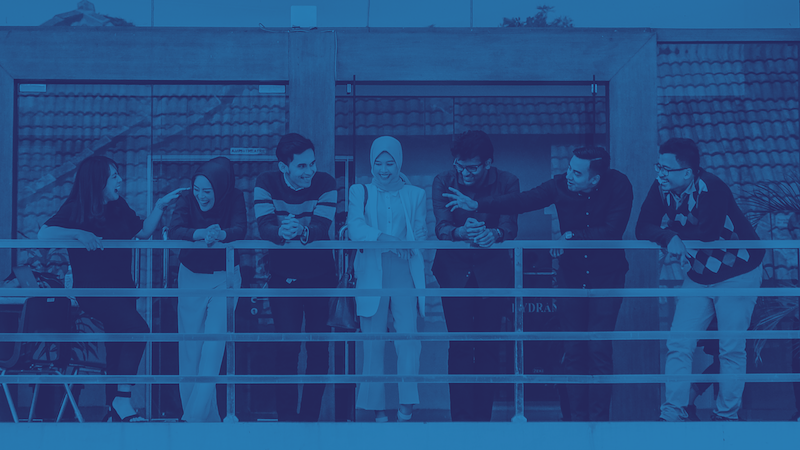 Future leaders starts here
Next
Admission MSM ITB
How to Apply?
You are welcome to apply if you possess a Bachelor degree from accredited universities minimum B with following documents:
Summary Online Registration. The Online Registration can be made through http://usm.itb.ac.id/oreg. Your application can be cancelled if you fail to complete documents required.
Payment Receipt of Registration fee
Certificate of TPA Bappenas from OTO Bappenas with minimum score of 525*.
Certificate of ELPT from UPT Bahasa ITB with a minimum score 101*. We also accept TOEFL/IELTS held by ETS/Cambridge/British Council/IDP with minimum score of 525 (pBT) / 194 (cBT) / 70 (iBT) or IELTS 6.0 or TOEIC 635
SK DIKTI for equalization if you are graduated from overseas university
After you completed the Online Registration, you must confirm your application through Admission Confirmation and you will receive the email confirmation from Admission Office.
*If you do not have the certificate of TPA and/or ELPT you are welcome to join our collective test held by SBM ITB, find the dates in the Table of Admission Schedule below.
Admission Schedule for August 2019 Intake
Detailed schedule about admission process for postgraduate program in ITB, please visit USM ITB official website.
Candidates are welcome to undertake the written test of TPA and ELPT organized by Admission Office. Choose the test location and schedule described below:
Test Location
Online Registration period
Confirmation Deadline
(12 noon at the latest)
ELPT Selection Date
TPA Selection Date
Test Registration
N/A
N/A
N/A
N/A
N/A
N/A
Notes:
Admission Committee reserves the right to cancel your application due to the test quota
Please contact our Admission Office if you are willing to undertake test not on the selected program location
If the class quota is still available, Admission Office will offer retake test to applicant who fails to reach minimum score in the same intake period
Admission Fee
Candidates should be aware that there are some costs applied in the admission.
Registration Fee
Indonesian Nationals
IDR 600,000
Transfer the registration fee and generated the Virtual Account number after you finish filling the data on online registration
Foreign Nationals
IDR 1,500,000
Transfer the registration fee and generated the Virtual Account number after you finish filling the data on online registration
Pay only if you wish to join the test arranged by SBM ITB Admission Office*:
ELPT Fee held by SBM ITB Bandung Campus: IDR 125,000
ELPT Fee held by SBM ITB Jakarta Campus: IDR 150,000
Pay via bank transfer to:
Bank BNI Cabang ITB
Account Number: 0900001046
Beneficiary: Institut Teknologi Bandung
TPA Bappenas Fee held by SBM ITB Bandung and Jakarta Campus: IDR 380,000
Pay via bank transfer to:
Bank BNI Cabang ITB
Account Number: 0900001046
Beneficiary: Penampungan BPP SBM ITB
*No refundable if you cancel
Last update: 09 July 2019