The Mini-MBA and Leadership Development Program aim to direct young professionals and executives in the organization to be able to adapt and respond to the challenges in this digital and disruptive era. These programs contain with curricula that follow changes in technology and markets.
This program helps young professionals and company executives in developing skills and knowledge to become innovative and exceptional leaders. This program includes a variety of materials that are following the era of disruption such as scrum and agile product development, data science for business, change management, and others.
Contact Us
exe.edu@sbm-itb.ac.id
+6222-2531923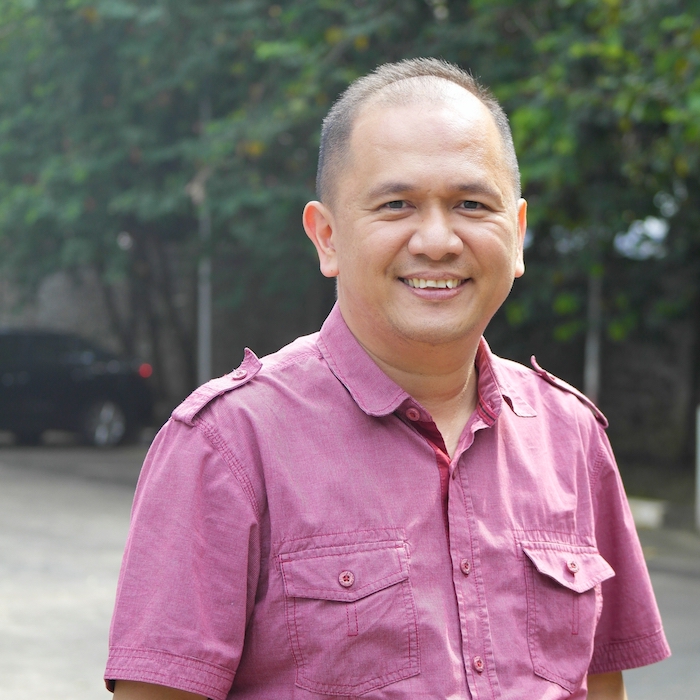 Donald Crestofel Lantu S.T., MBA,Ph.D.
Director of Executive Education Program
Leadership Development Program
Our Expertise & Learning Method
Here are our expertises and learning method that we aim to get you excel in our program
Integrated Learning Method
Here several articles that trigger your curiosity in business and management practices:
This framework only can be used maximum with 10-12 people in each team. This team can consist of various divisions in your organization. This framework has several roles such as scrum master, product owner and development team. This framework included several processes such as sprint planning, sprint backlog, daily standup, sprint review and retrospective stages. This stage helps you to be more adaptive in the job demand from both your market and organization. Individuals in the team also need to have the same value on courage, openness, focus, commitment, and respect.
Even though Scrum tends to be lightweight and easy to understand, it can be challenging to master. Therefore, to be fully understood and use this method, you can learn and get the full modules by join our Mini-MBA program.
Emotional intelligence first coined in 1990 by researchers John Mayer and Peter Salovey, but later popularized by psychologist Daniel Goleman. It defined as the ability to understand and manage your own emotions, as well as recognize and influence the feelings of those around you.
This intelligence four core competencies. These competencies are self-awareness, self-management, social awareness, and relationship management. This theory showed that if you want to lead others successfully, you have to be able leads yourself first. As the leader, you had the job to set the organizational climate in your company. Therefore, your emotional intelligence has consequences to your employee's engagement and involvement in organization strategy or transformation's process.
By joining Leadership Development Program SBM ITB, you will be a creative and effective leader both in skill and emotional intelligence. Do you want to dive deeper into your emotional intelligence and become exceptional leaders? Join and collaborate in our leadership development program.
Storytelling in an organization can be crucial to encourage your employee's intention and involvement in organizational change. This technique helps you to drive your employee from across division from the front line to executive leadership to higher engagement to your company's transformation scenario. Through storytelling techniques, you can deliver the same message to the same purpose on your company's mission. You can use this technique daily, monthly or on special occasions in your organization.
To master the art of storytelling and drive your employee motivation, you can learn and get the modules by joining this course in our program.
Prof.Dr. Aurik Gustomo ST,MT
Dr. Anh Dung Do, MBA
Dr. Ir. Aries F. Firman
Dr. Bambang Rudito, S.Si M.Si.
Arief Kurniawan,S.T M.M
Ir. Arief Yahya, M.Sc
Ir. Achmad Herlanto Anggono, MBA
Ir. Drs. H. Arson Aliludin, S.E., DEA
Ir. Adirizal Nizar, MBA
Prof. Conrad William Watson, MA, Ph.D
Prof. Dr. Ir.Dermawan Wibisono, M.Eng
Ir. Dwi Larso MSIE,Ph.D
Dr. Ir.Gatot Yudoko, M.Eng
Dr. Isrochmani Murtaqi, M.Acc
Dr. Handry Satriago, MBA
Ir. Honesty Basyir M.M
Prof.Dr.Ir. Jann Hidajat Tjakraatmadja M.Eng
Dr. Kin Tjendrasa, MBA
Ir. Krisnati Desiana, MM
Dr. Ir.Moh. Toha, MT
Dr. Ir. M. Hamsal, M.Eng, MBA
Milind Gadre, MBA
N. Pininta Ambuwaru, S.H.,M.M., M.H.,LL.M
Ir. Priyantono Rudito, M.Bus., Ph.D
Ir. Prasetyo B. Saksono, MBA
Prof.Dr.Ir. Sudarso Kaderi Wiryono DEA
Dr. Subiakto Sukarno M.B.A.,RFA, QWP, CFP
Ir. Satya Aditya Wibowo, MBA
Prof. Ir. Togar M. Simatupang, M.Tech., Ph.D
Dr. Tri Utomo Wiganarto, MM
Prof.Dr.Ir. Utomo Sarjono Putro M.Eng.
Uke MMP. Siahaan, MBA
Dr. Ir Widhyawan Prawiraatmadja, M.sc
Yulianto Suharto, S.Si, Apt, MBA, MSc, Ph.Dc, CBAP
Dr. Ir. Yuni Roos Bangun, MBA
Dr. Ir Zeffry Alamsyah, M.M