Decision Maker, The
Future
Leader
To educate students to be innovative leaders with an entrepreneurial mindset and to develop and disseminate knowledge of business and management for the betterment of business, government, and society.
Inspirational Stories from SBM ITB Members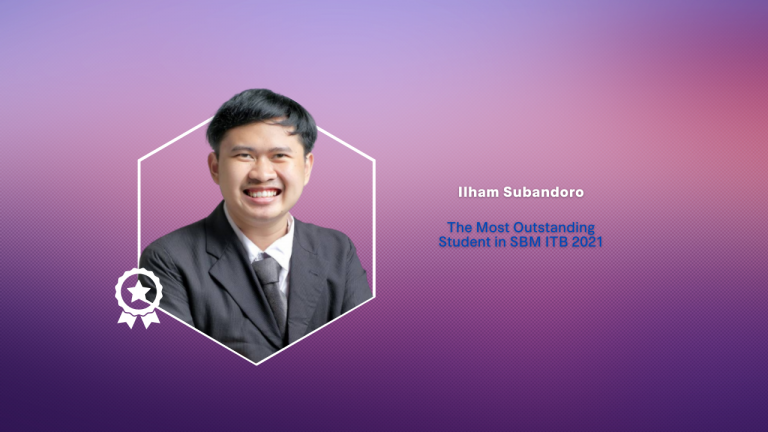 Ilham Subandoro, the Management student of SBM ITB, has successfully grabbed the most outstanding student of SBM ITB 2021 award. Furthermore, he will represent SBM ITB to participate in the selection of the most outstanding Student at ITB level. The most outstanding student is awarded to those who have a comprehensive intelligence and can balance between soft skills and hard skills.
Follow us to get more updates