Muhamad Nur Awaludin, the Co-Founder and CEO of Fammi, had the opportunity to participate in an Industry Mentoring session entitled "Build, Measure, and Learn Process" on Friday (12/5). This mentoring session is part of a series of business incubation events by The Greater Hub at SBM ITB.
Muhamad Nur Awaludin, often called Mumu, described a framework called 'Lean Startup.' This framework explains that a business development process runs in a build, measure, and learn process cycle.
The framework has also brought Kakatu (Mumu's startup before Fammi) to win many awards and significant changes, such as when pivoting and turning into Fammi. Undoubtedly, the CEO of this parenting education startup highly recommends Greater Hub participants implement Lean Startup in their respective startups.
Although the Lean Startup strategy may appear straightforward to implement, Mumu emphasized that the real challenge lies in obtaining accurate information that aligns with the actual market conditions. Consequently, startups must establish a close connection with their users in order to swiftly and accurately validate their ideas. Mumu stated, "Lean startup is highly reliant on user validation. Therefore, it is crucial to maintain proximity with them."
To address this matter, Mumu shared insights on the key factors that need to be taken into account when engaging with customers, which he refers to as the "Empathy Map." The Empathy Map enables us to understand users from various perspectives, which can be condensed into four dimensions: (1) Say, (2) Do, (3) Feel, and (4) Think.
"Humans are complex, so we have to be able to see them from several perspectives," said Mumu.
Given that our users are multifaceted individuals, it is crucial for us to listen attentively to their everyday conversations and activities. By engaging in these discussions, we can gain insights into their routines and the activities they typically engage in. From their conversations and habits, we can then inquire: What are their concerns? What excites them? These findings can be further analyzed by examining the underlying motives and behaviour observed among users.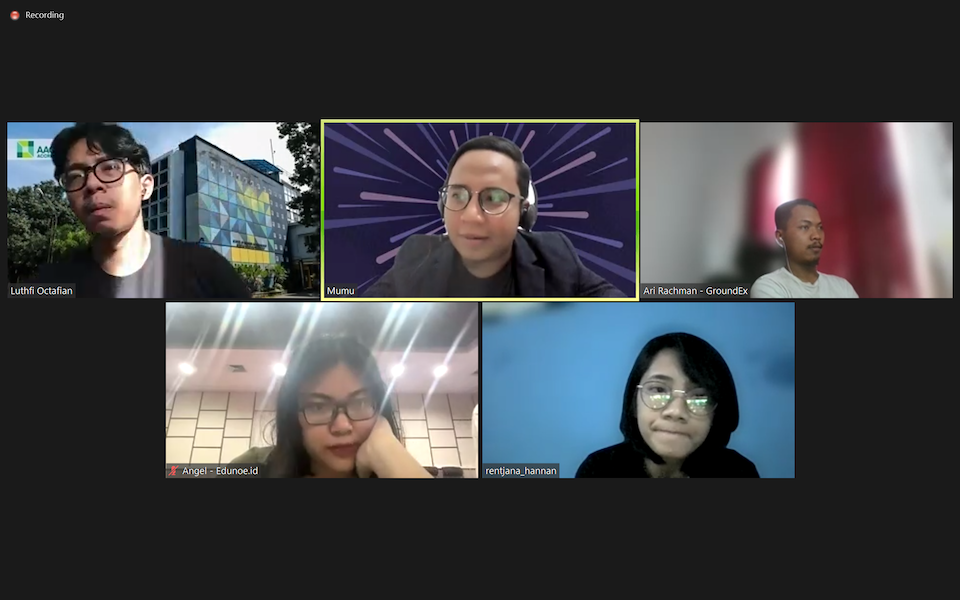 Written by Student Reporter (Anggi Nurdiani, Management 2024)