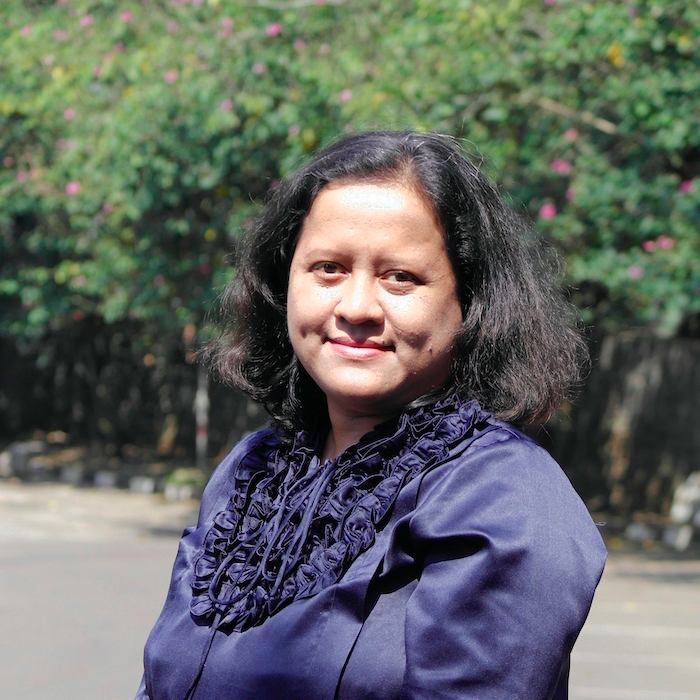 Research Areas
– Strategic Management
– International Business
– Business Strategy and Enterprise Modeling
– Introduction to Marketing Management
– Business Strategy Analysis
– Technology Adoption and Commercialization
Teaching Areas
– Strategic Management
– International Business
– Business Strategy and Enterprise Modeling
– Introduction to Marketing Management
– Business Strategy Analysis
– Technology Adoption and Commercialization
Profile
Atik completed her undergraduate work at Brawijaya University in Malang, Indonesia, where she received her Bachelor of Engineering degree, having majored in Electrical Engineering (2002). In 2003, she started working in a foreign-owned manufacturing company based in Bogor, Indonesia, as a quality control staff. In 2006, she completed her Masters in Management degree with a Strategic Management concentration at Brawijaya University in Malang, Indonesia.
Atik pursued her doctorate studies in the United States with the support of Fulbright Presidential Phd Scholarship from the Secretary of the State. Prior to pursuing her doctorate in business administration at St. Ambrose University in Davenport, Iowa, Atik was a teaching and research assistant in the Business Strategy and Marketing interest group of the School of Business and Management at Institut Teknologi Bandung in Bandung, Indonesia.
Upon finishing her doctorate in December 2012, she returned to SBM to lecture classes at both undergraduate and master levels. She also has been appointed as the Director of Research and Knowledge Unit at SBM-ITB. Atik's research interest includes global strategy, behavioral strategy, competitive strategy, work-family research, and deviant behavior.
Academic Degree
DBA in Managerial Studies, St. Ambrose University, 2012
Master in Management, Universitas Brawijaya, 2006
B. Eng in Electrical Engineering, Universitas Brawijaya, 2002