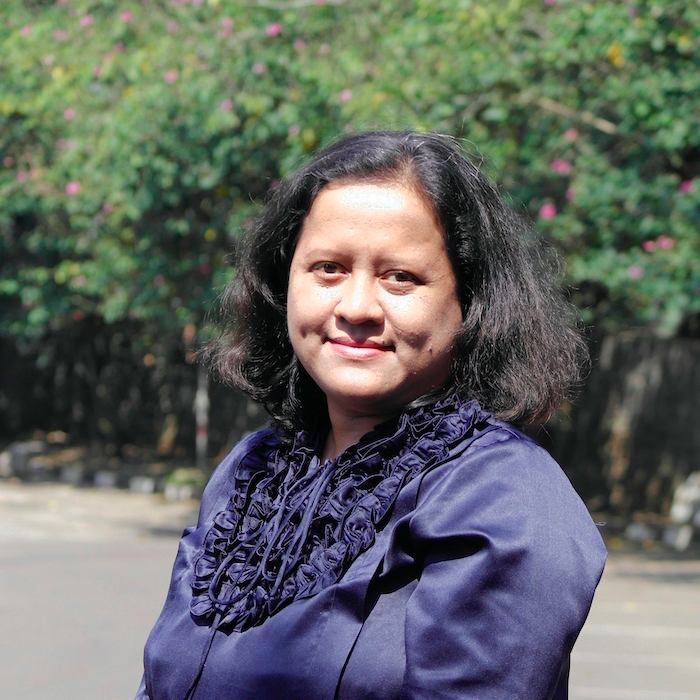 Profile
Dr. Atik completed her undergraduate work at Brawijaya University in Malang, Indonesia, where she received her Bachelor of Engineering degree, having majored in Electrical Engineering (2002). In 2003, she started working in a foreign-owned manufacturing company based in Bogor, Indonesia, as a quality control staff. In 2006, she completed her Masters in Management degree with a Strategic Management concentration at Brawijaya University in Malang, Indonesia.
Prior to pursuing her doctorate in business administration at St. Ambrose University in Davenport, Iowa, Dr. Atik was a teaching and research assistant in the Business Strategy and Marketing interest group of the School of Business and Management at Institut Teknologi Bandung in Bandung, Indonesia, handled courses such as Introduction to Marketing, Market Research, Services Marketing, Consumer Behavior, and International Business and Trade
Upon finishing her doctorate in December 2012, she returned to SBM to lecture classes in both undergraduate and master levels. She also has been appointed as the Director of Research and Knowledge Unit at SBM-ITB since 2013.
Teaching
MB2103 - Marketing
MB3001 - Business Sustainability Management & Agile Organisation
MB3132 - Strategic Management
MB3231 - International Business
MB5006 - Fundamentals of Strategy Marketing
MB5007 - Fundamentals of Marketing Management
MB6001 - Strategic Value Innovation
MB6035 - Technology Commercialization
MB6036 - Business Strategy Analysis
MB8007 - Advanced Topics in Management 1
MM5001 - Marketing Management
MM5009 - Strategic Management and Agile Enterprise
MM5012 - Business Strategy and Enterprise Modelling
MM5015 - Digital Business Innovation and Transformation