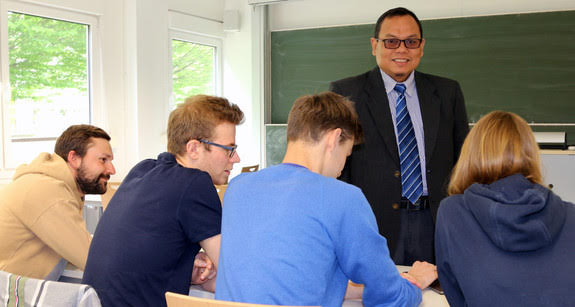 Bandung, sbm.itb.ac.id – School of Business and Management of Bandung Institute of Technology continues to carry out actualization with the international academic world. In March to the end of May 2019, Dr. Eng. Pri Hermawan one of the lecturers from Decision Making and Strategic Negotiation SBM ITB had the opportunity to become an international guest lecturer at ESB Business School, Reutlingen University, Germany. ESB Business School Reutlingen University is a thoroughly international Business School with multidisciplinary and one of the leading public business schools for international management training.
In Reutlingen, he had a class of Statistics for International Operations and Logistics Management undergraduate program as well as "Advanced Operational Research: Decision Analysis and Game Theory" in the  MSc Operation Management Program. So, during his three-month stay at ESB Business School, students not only profit from his expertise in business statistics, they also have the chance to gather first-hand information on Indonesia, a booming region in which logistics plays an increasingly important role.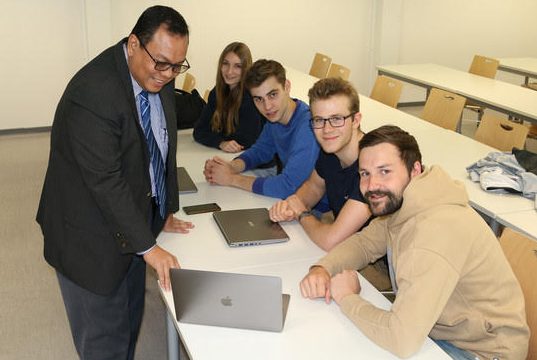 This is the second time he visited ESB Business School Reutlingen University. On a previous visit, he accompanied SBM ITB students who took summer school program. He said that "Reutlingen is a nice city. I love that I can use a rented bicycle to go to and from my accommodation to campus. And because ESB is a good school, I am honored to be able to have the experience to teach here." Dr. Eng, Pri Hermawan`s semester in Reutlingen ends at the end of May. His stay takes place within the framework of the project "Business Engineering in South East Asia" of ESB Business School in cooperation with partner universities in South East Asia. The project is sponsored by the DAAD with funds from the German Federal Ministry for Economic Cooperation and Development.
Moreover he also said there were still many opportunities that could be explored and developed from Indonesia-Germany relations which continued to increase every year. He advised that ESB Business School graduates who have a career interest in Indonesia should learn about cultural diversity in Indonesia to support their career success.
Written by Dali Arfian.