SBM ITB successfully maintains the title as the best business school in Indonesia from Global Brands Magazine (GBM), a magazine from the United Kingdom for 3 years in a row. This award was given by GBM in the Global Brands Awarding Night 2019 held on August 30, 2019, in Johannesburg, South Africa.
According to Prof. Sudarso, this award was very prestigious received by SBM ITB as the only business school in Indonesia. "We accept this award since our business school is considered has differentiation and provides services towards the ever-expanding in education sector. SBM ITB is recognized has the commitment to Innovation, Quality, Branding & Performance and provides a strong education system in Indonesia, " said Sudarso during a media interview in South Africa. He added that being in the ITB environment made SBM ITB is unique from other business schools in Indonesia. "The existence of technology, science, and art knowledge enables our students to be connected with students in other majors. This certainly can increase their knowledge and this advantage is not shared by other business schools," he said.
This achievement complements the previous SBM ITB achievement as the only business school in Indonesia that entered the TOP 500 as the world class business school version of Times Higher Education (THE) 2019 on the subject of Management & Economics. Whereas QS, as a reputable tertiary institution, places SBM ITB in the TOP 251-300 based on data released in 2019, as well as being ranked first in the subject of Management and Business in Indonesia. And also Eduniversal Rankings put SBM ITB as Three Palmes of Excellence. Has five Palmes of Excellence, Eduniversal applies the following criteria in evaluating business schools: national and international accreditations, school rankings, membership of national and international academic associations.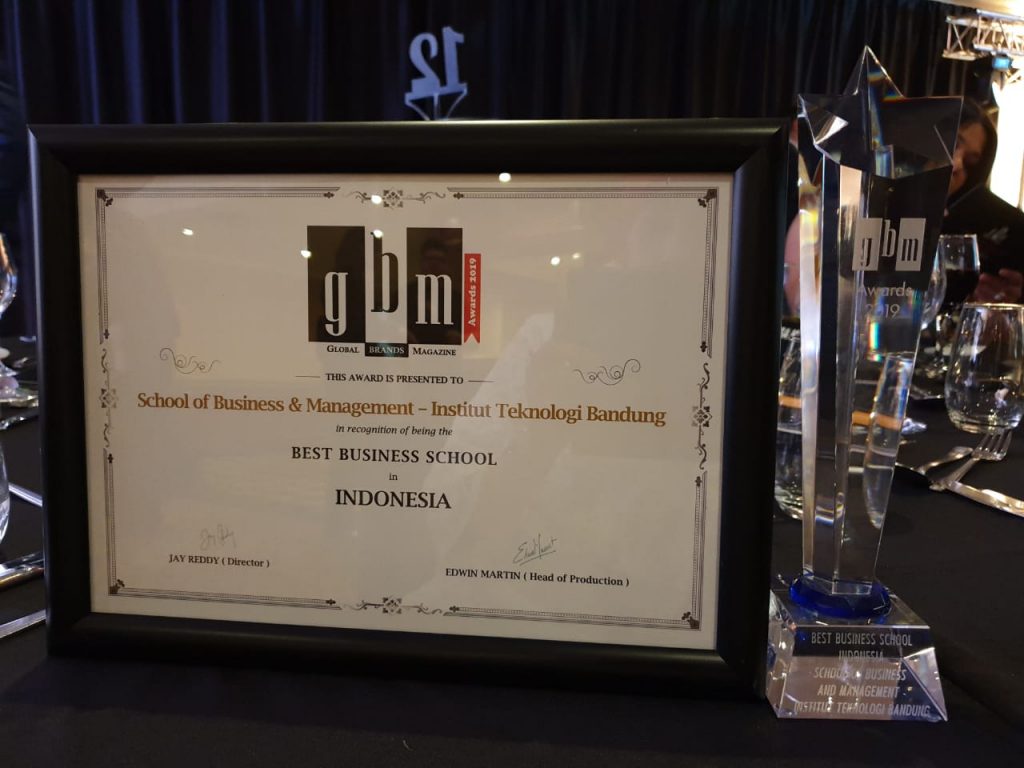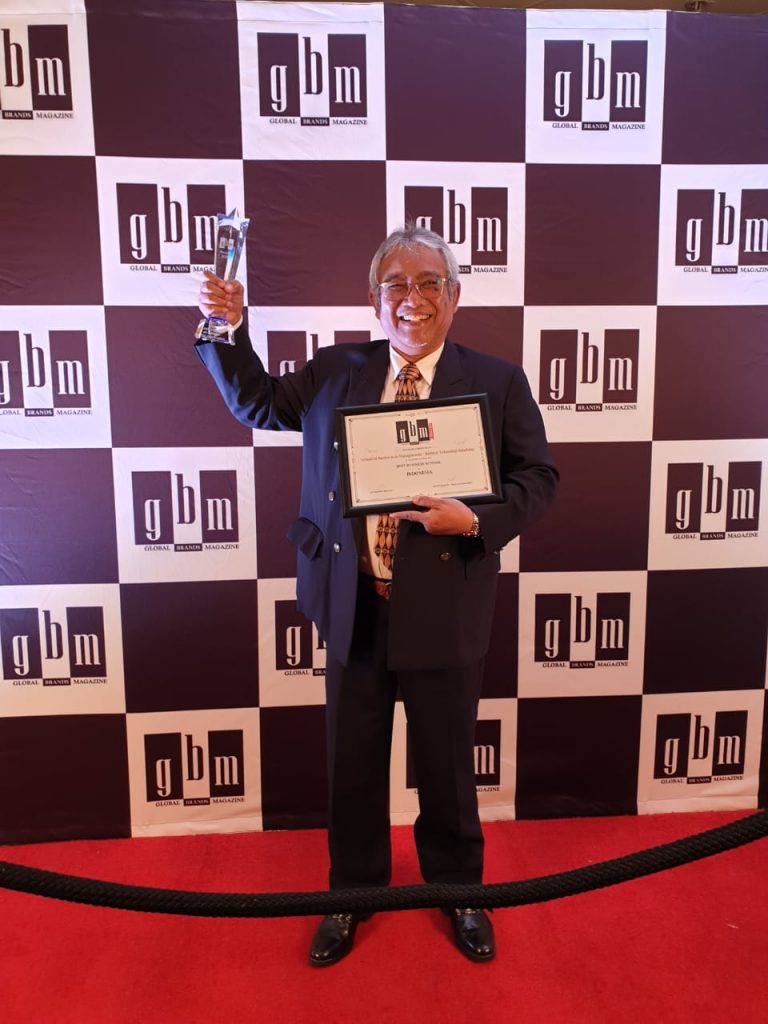 SBM ITB was chosen based on strict selection, from incoming candidates, selected from a very competitive group of migrants, all of whom showed service delivery that had a humanist touch and experiential learning. The Global Brand Magazine in addition to giving the best business school award in Indonesia, also gave awards to the world's top business schools, among others, the Stanford Graduate School of Business (USA), INSEAD (France), NUS Business School (Singapore).
In the coming year, SBM ITB remains committed to improving the quality of education and its academic community. Sudarso is optimistic that SBM can maintain the 1st rank in Indonesia and also improve the ranking internationally. "Our next pursuit is to achieve international accreditation from AACSB, AMBA, and EQUIS. In addition to improving the quality of the SBM ITB, we will continue to do from before, to improve the quality of scientific publications and community empowerment activities by helping UKMs in West Java Province," he said.