Written by Student Reporter: Elisabeth Sirumapea (Management 2020)
Passasa Fridericiana Marie is one of the SBM ITB students from the 2021 Batch Entrepreneurship Program. She became one of Indonesia's representatives to take part in the Hult Prize competition in London, UK. In that competition, Marie and her team succeeded in becoming one of the top teams and joining the "Founder Circle". Their team has been selected to attend the annual Global Prize Hult Prize in New York City, which will take place this coming 14th of September of 2019. Previously, she and her team named "Dosson" won the regional one championship in Melbourne, Australia on 12-13 April 2019.
Passasa Fridericiana Marie who is usually called "Marie" is now in the second level but has dared to take part in an international competition. The Hult Prize is the world's largest student competition for social good, each year welcoming college and university students from all over the world to compete with their start-up ideas to solve a pressing global issue. The challenge for 2019 is youth unemployment.
"In Indonesia, the youth unemployment is always a hot topic. There are more than 30 Million unemployed youth across Indonesia, and it drives me to participate and give strong impact by creating working fields that help improve our economy." Marie said  (03/09/2019).
Marie added that The Hult Prize Global Finals is an exclusive competition at the United Nations headquarters where the final teams pitch to win $1,000,000 seed capital. It is also a great opportunity to meet the leaders of today and like-minded social entrepreneurs from around the world, and to bring that experience back to their country, campus, and community.
During the process of participating in the Hult Prize competition, Marie said that SBM ITB had provided very useful knowledge in participating in the competition.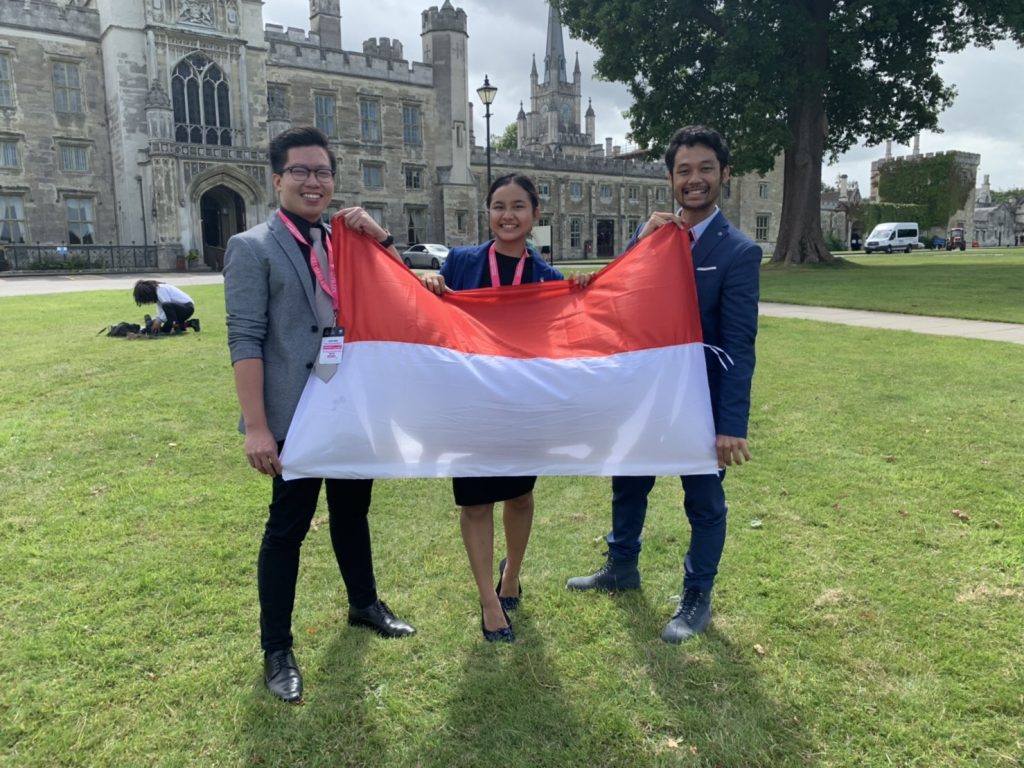 Marie also said that SBM ITB has taught her a lot about business and dive into the business mindset. Especially from the course Leadership Management Process where they guide us to build our own business that includes :
To do market research. Find out the characteristics, spending habits, location, and needs of the target market. Answer how your target customer chooses between offerings and what influences their purchasing decision.
To think customer-centric. See things from their perspective. What do they want, what do they need, how do they feel? And making sure that I am close to my customers.
To not fall in love with my idea. "When my team becomes too inflexible, and ignores necessary critique, all agility is lost and the startup will be unable to respond to feedback effectively." she said. Always be passionate about your mission, the problem you are trying to solve, but do not become too attached to the ideas you think will solve the problem.
In undergoing a 5-weeks preliminary process in London, she told about the struggle that was experienced. Marie said that her schedule was super intensive (Session includes: mentoring, workshops, o hours, pitch Friday, speed mentoring).
"We were given an immense amount of advice over the five weeks and information overload was a serious problem. But I learn to prioritize : accept relevant advice, reject the less important, and park advice that may be useful in the future. " Marie said.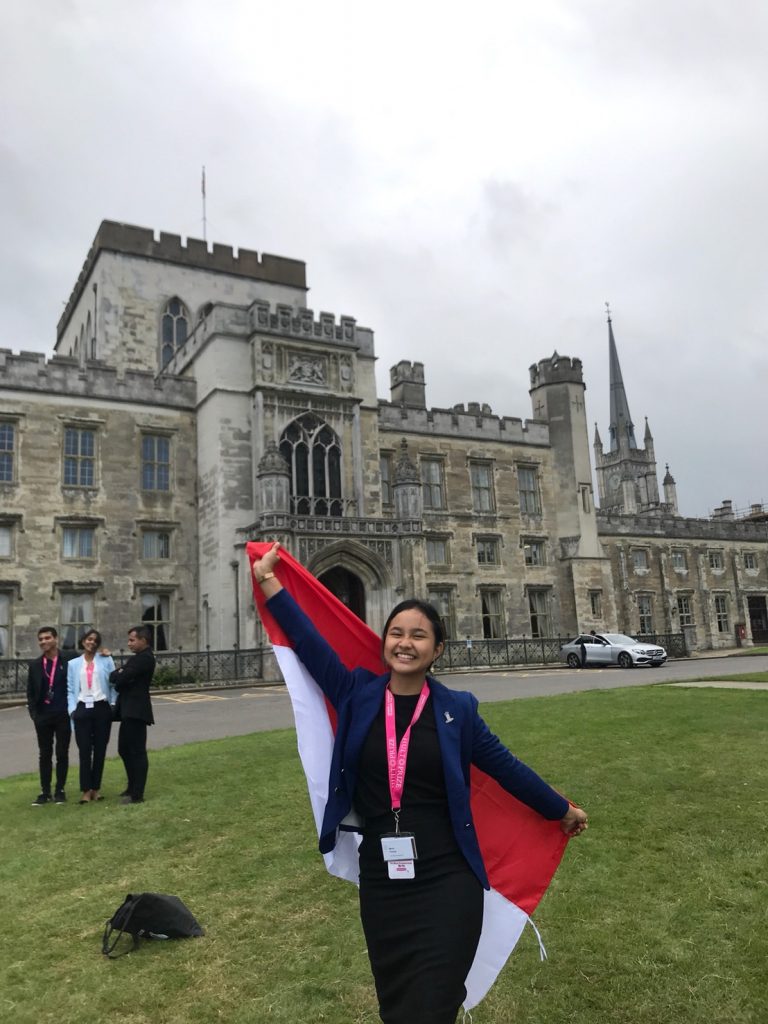 "Lastly, becoming one of the participants on the biggest global accelerators in the world is another step of responsibility for me." Marie said. "It thrives me to become more independent  because I am ultimately responsible for the success of our company. It is unproductive—and almost always untrue—to find excuses for my failure and blame externalities to mentors, peers, strict regulations." she added.
At the end of the interview, Marie delivered several messages for Indonesian students, especially SBM ITB students, specifically :
Confidence is key. It won't matter how good your idea is if you're unable to communicate it. Be clear when you're delivering your ideas.
Don't be afraid to fail. Fail fast, itirerate, and step out of your comfort zone!
(Ending up the news with my favourite quote captured from President Bill Clinton) The worst thing that can happen to anybody is to get up every day and start the day believing that every one of your tomorrows will be just like yesterday. Millions and millions of young people believe that today.
Hopefully after seeing the spirit of Marie, there will be other Marie who are ready to pour a lot of achievements for our nation and our homeland of Indonesia.