"between 2020 and 2045, most citizens of Indonesia will be in the age of 15 to 65 years old and those ages are productive ages. The question is 'Will Indonesia's people have the productivity and capability to maximize their potential and get out from the middle income trap in 2043?', "asked Professor Emil Salim during his guest lecturing for Energy Management MBA class in Jakarta (21/9/2019).
The former Minister of State for Population and the Environment stated that there were at least five big issues faced today. "To improve the quality of HR demographic bonus for 2020-2040, to focus on how to get out of middle income trap in 2043, to develop Eastern Indonesia, to respond to the environmental challenges of climate change, sea level rise and others, which have a major impact on the 147 million inhabitants of Java, and to build Indonesia as a Maritime Center to bridge the Indian Ocean and Pacific Ocean, " he told the class.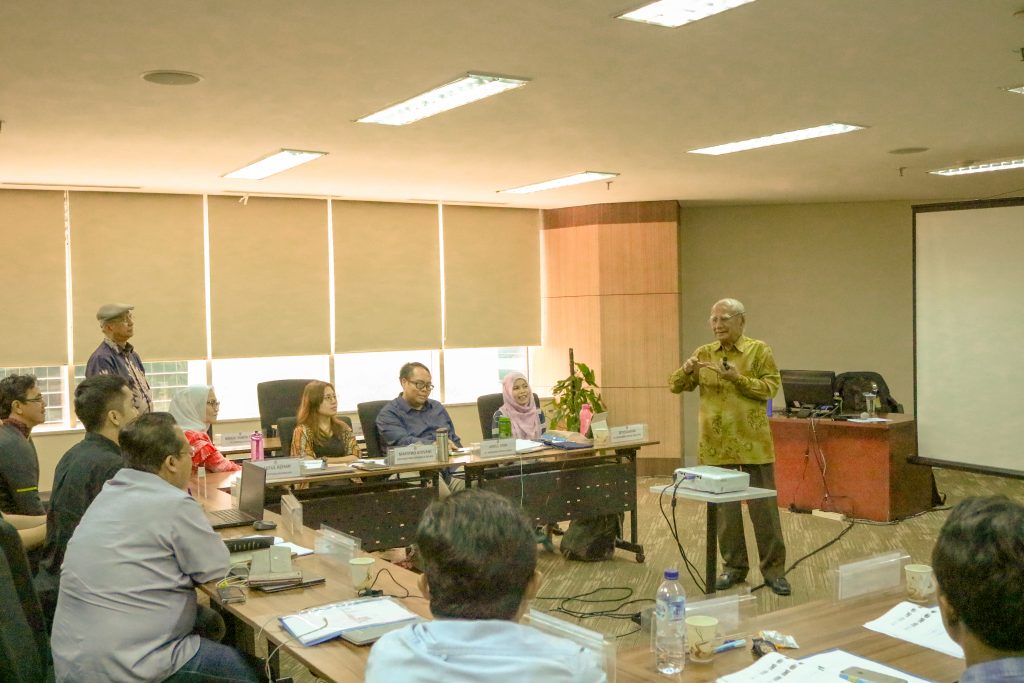 How to make sure Indonesia gets out from the trap? Emil Salim said, "Creating world-class human capital, importing capital from job creators, not spectators. Also, Indonesia should seriously manage natural assets and become a world leader of geothermal energy and other renewable energy sources."
He further explained that creating world class human capital could be done by improving the quality of basic education, partnering with private sectors to teach new skills for workers, and investing better in health sector. Low export revenues, weak Foreign Direct Investment (FDI) flows and a small financial sector, he added, had led to an over-reliance on 'hot money' from investors, contributing to high interest rates and currency vulnerability. "This must be stopped. One of the ways is by importing capital from job creators, not spectators," he urged.
"Never sell your soul which means that intellectual must have courage to say right or wrong. Therefore, this country will never make wrong decisions for the future," the 89-year-old Indonesian economist closed the session.