Written by Student Reporter (Elisabeth Sirumapea - Management 2020)
The School of Business and Management (SBM ITB) held a graduation thanksgiving event for the October 2019 period at the Intercontinental Hotel Dago Pakar Bandung (10/17/2019). This graduation is the sixteenth graduation for SBM ITB. This time, SBM ITB graduated 720 graduates consisting of S1, S2, and S3. Of the total graduates, there are 223 graduates who won cumlaude ranking. An achievement that is quite encouraging because this year is the highest number of graduates at SBM.
The event was also attended by parents of graduates and one of the speakers invited was the Minister of Tourism, Arief Yahya as one of the graduates' parents. In this celebration, SBM ITB gave a profile of lectures to parents and invited guests from all study programs at SBM ITB. The event then continued with remarks given by the Dean of SBM ITB namely Prof. Dr. Ir. Sudarso Kaderi Wiryono, DEA.
In his opening remarks, Prof. Sudarso congratulated the graduates, especially on parents who had entrusted their children to SBM ITB who would hold graduation, undergraduate, master's and doctoral degrees.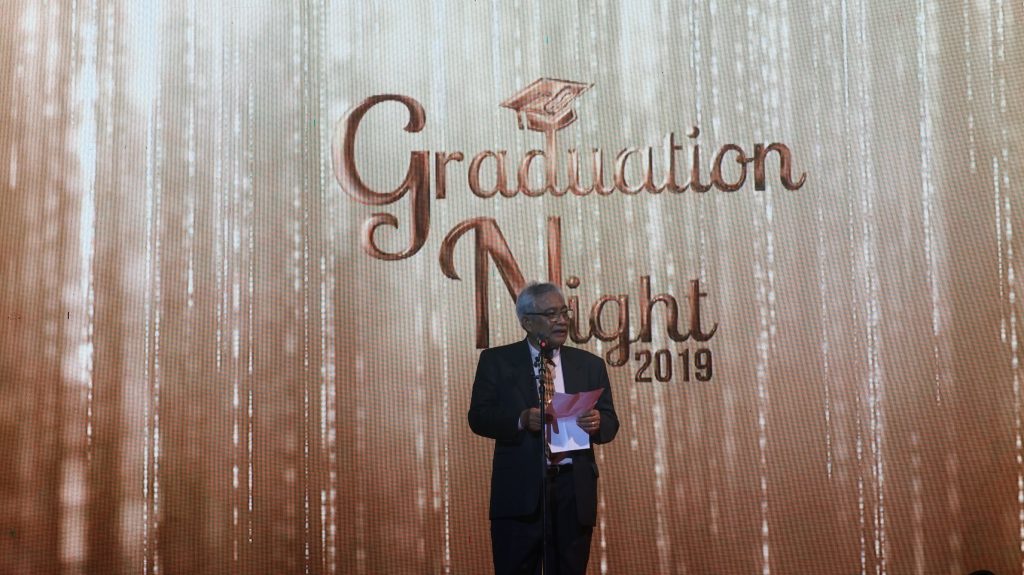 "Congratulations to the graduates. You have proven that you have succeeded. Of the 720 graduates there were 223 graduates who were cum laude. This is a proud achievement, "said Prof. Sudarso. "One step has been passed and the younger siblings of graduation have proven that you have achieved outstanding achievements. But this is only the first step. This nation and country are waiting for the work of all younger siblings in the form of experience and application of their knowledge to this country. ", He added.
After the remarks from Prof. Sudarso next was SBM ITB providing information on the profile of Graduates and continued with the Award Ceremony. There were 18 graduates who received awards for their achievements during the lecture process with 19 types of award categories.
The event continued with listening to Inspiring Speech by Arief Yahya, Minister of Tourism of Indonesia. Arief Yahya congratulates the graduates who have graduated from one of the best universities in Indonesia. Arief Yahya explained that tourism is one of the nation's economic cores. This is supported by data that Indonesia's Tourism in 2016 has received 46 world awards, and based on the wealth economic forum, Indonesia is the top 20 in the world, and becomes the top 10 in the world price competitors.