Eduniversal, the international rankings agency awarded School of Business & Management ITB the 3 Palmes of Excellence level. The Dean's representatives received the certificate during the 12th Eduniversal World Convention held in Bangkok with Sasin School of Management, Chulalongkorn University as the co-host (28/10/2019).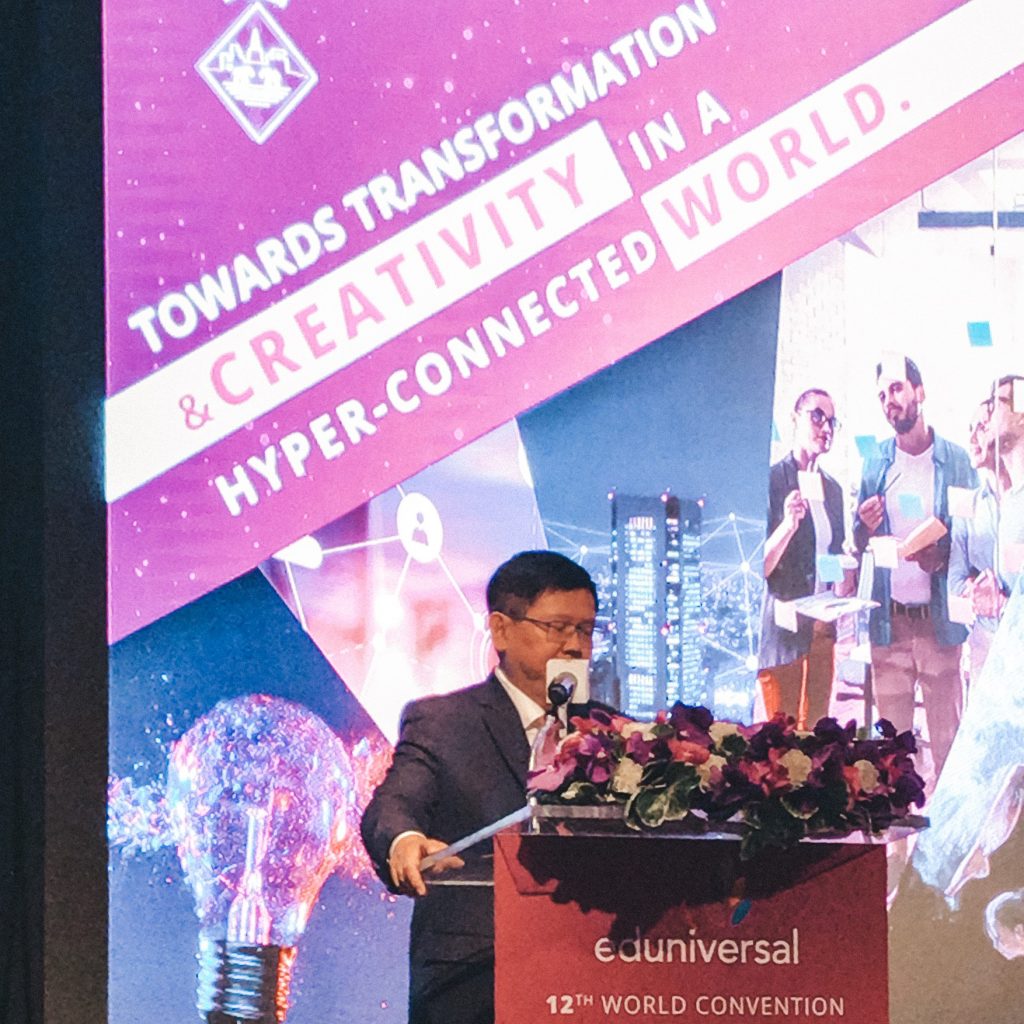 Opened by Dr Suvit Maesincee, Minister of Higher Education, Science, Research and Innovation of Thailand, the convention discussed 'Towards Transformation & Creativity in a Hyper-connected World'. 
Attended by hundreds, the convention was the media for business schools and universities to explore various options for cooperation in academic mobility and in particular, organizing student exchanges and dual degree programs.
Having five Palmes of Excellence, Eduniversal applies the following criteria in evaluating business schools: national and international accreditations, school rankings, and membership in national and international academic associations.
With its headquarters in Paris, the ranking agency focuses on higher education. After establishing a global map of the Best 1000 Business Schools in 154 countries, Eduniversal launched the first Worldwide Ranking of Masters and MBAs. These rankings are designed to provide information to prospective graduate students in determining their future study destination in the following zones: Africa, Central Asia, Eastern Europe, Eurasia & Middle East, Far East Asia, Latin America, North America, Oceania, and Western Europe.