Written by Student Reporter (Deo Fernando - Entrepreneurship 2021)
A proud achievement has been achieved by Alfina Putri Damayanti,  Bachelor of Management student Batch 2021. Together with her team, Alfina won the 3rd prize in the Pagelaran Mahasiswa Nasional Bidang Teknologi, Informasi, dan Komunikasi (GemasTIK) XII  in 2019 at Telkom University Bandung 24-26 October 2019.                             
GemasTIK is a program organized by the Directorate General of Learning and Student Affairs of the Ministry of Research, Technology, and Education of Indonesian Higher Education. This activity is intended to increase the competition of Indonesian students, so that they can be agents of change in advancing Information and Communication Technology (ICT) and its use. This year, GemasTIK has the theme "Information Technology for Excellence in National Competitiveness." Through GemasTIK, Indonesian students' ICT Competition will be tested in various case studies in each competition division to produce the most effective and efficient solutions. There are many competition categories in GemasTIK, one of them is ICT Business Development.
The ICT Business Development category competition is a competition to develop business models with the ICT approach. This competition provides an opportunity for participants who have business ideas, startups and business development oriented to ICT products, both in the form of services and products. This competition will select business development ideas in the form of executive summaries in the first stage, then the business plan in the second stage, and product competition accompanied by projections.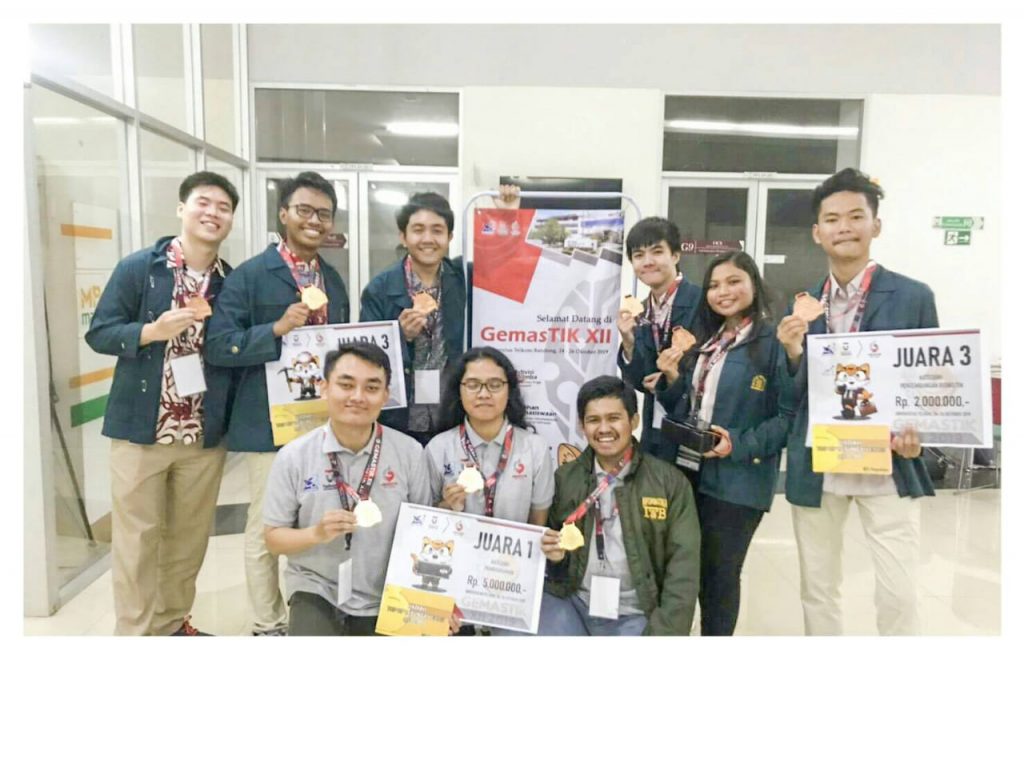 Alfina successfully won the champion in the ICT Business Development category. Together with Feroz Fernando Elektro 18 'and Bambang Hidayat Food Engineering 18' they created an iValve device that aims to automate water management between rice fields based on electronic systems and integrated with the internet and can be accessed via smartphone applications. iValve replaces the conventional method of opening and closing floodgates in the fields and reducing the loss of water used. This application also improves the efficiency of irrigating rice fields by minimizing the manpower used. On the smartphone application, iValve also provides information about agriculture.                                             
In the ICT competition in the Business Development category, the assesses criteria are: Explanation of the business problems raised, products or services, markets, business strategies, company members, attractiveness, and elevator pitch. The results of the assessment, led Alfina and the Team managed to rank 3rd.                                                 
When met by the SBM-ITB news agency, Alfina Putri, who is one of the teams from iValve, said, "The impression was shocked. Because when it comes to opponents from all top levels, and happy to be able to get new relationships, new knowledge, and feedback from the judges is very constructive. "             
 Overall, the team from ITB won first place in the programming category, 3rd place in the data mining category, and the  3rd  in ICT Business Development Categories. In general, the team from ITB succeeded in occupying the 4th place nationally.