"Diversity in mergers and acquisitions is expected to continue, with trends from 2019 continuing to drive deal activity into next year," wrote EY Capital Confidence Barometer Survey (2019) as delivered by Partner Transaction Advisory Services EY Indonesia, Sahala Situmorang at Jakarta campus (7/11/2019). SBM ITB in collaboration with Ernst & Young (EY) Indonesia held a Masterclass to discuss Merger and Acquisition (M&A) practices increasingly common in today's business practices.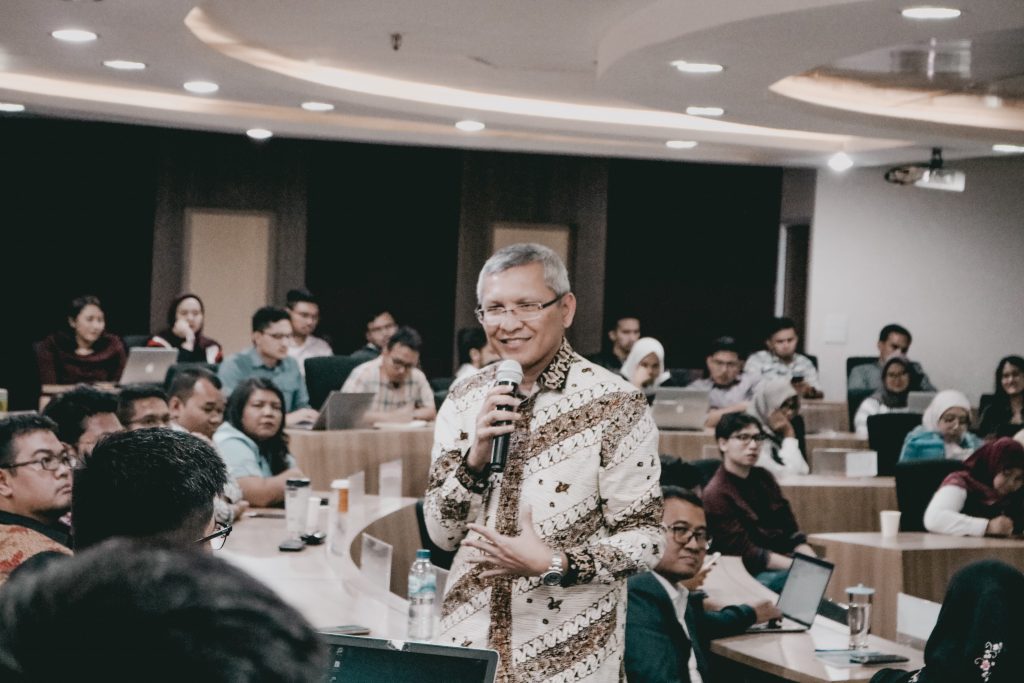 "84 percent respondents plan to do next acquisition within 1 year where 76 percent of them are looking at less than 500M deal size. Adding to that, 68 percent respondents seek growth or increased scale as the primary driver of acquisition," told Sahala.
Most common deal rationale to do M&A, he said, was to provide greater growth opportunities and earn higher margins in foreign markets than in the competitive home market. "Why do Korean banks come to Indonesia? Because the margin in Indonesia is higher than that in Korea. It is approximately 1.25 percent in Korea while in Indonesia, it is up to 6 percent," said the expert.
As Sahala continued, "Journey to transaction closing is a long and winding road. The 5 key attributes of successful serial acquirers go to linking the strategy with deal execution, do not overpay for the deal, empower leaders and key support resources to make appropriate integration strategy, focus on synergies, always appreciate cultural differences and communicate effectively."
Meanwhile the other EY Indonesia leader, Iwan Margono revealed that many corporations had neglected post M&A activity although it was crucial to monitor the integration process. "We call it, Integration Management Office (IMO). The office is important to ensure that the program stays on track, to manage work streams dependencies, to measure synergy value realization, to ensure positive operational outcome in the first 100 days, to coordinate all change management and communication practices as well as to ensure accurate decision making performed by the leadership team," closed Partner Indonesia Lead of Strategy & Operation Practice EY Indonesia.