Written by Dr Raden Aswin Rahadi
Jakarta is still a magnet for people to pursue their dream. Hence, the rising population and demand has driven the price of residential price either landed houses, apartments, or townhouses consistently high, making the customers to live in the outskirts of Jakarta, or even in other cities such as Bogor, Tangerang, or Bekasi. In collaboration with the Jakarta Property Institute (JPI), SBM ITB held discussion titled "Mewujudkan Hunian Terjangkau di Tengah Jakarta" in relation to the rising concern over lack of residential supply in Jakarta (12/11/2019).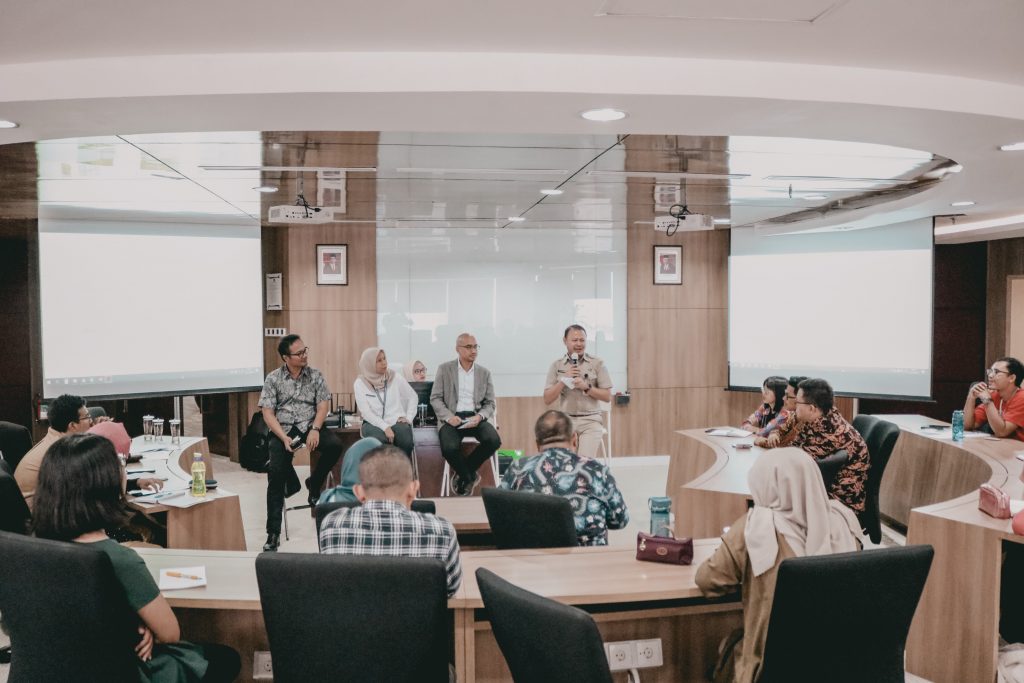 Five experts in the Real Estate and Property Development industry shared their thoughts and ideas. Mulya Amri, PhD from Jakarta Property Institute, Ruminah Tarmazi from BPN RI, Sapta Satria from DKI Jakarta, and Joko Adianto, PhD from Universitas Indonesia focused on the solution for this issue. 
Moderated by Dr Raden Aswin Rahadi from SBM ITB, the session was attended by participants from different backgrounds, ranging from architect, government official, consultant, property developers, academicians, and students.
Based on the result, the panelists agree that vertical housing is the most viable solution for Jakarta's problem. By further collaboration and cooperation between stakeholders such as academicians, government, private sectors, and customers; the issue can be solved and addressed.
Special note for Civitas Academica that Real Estate and Property Development topic has and will always be an interesting topic to be discussed in research form. However, research on this particular topic is still considered to be rare in Indonesia. More studies will surely lead to overcome the problematic issues.