Written by Akhmad Rizky Hamidan (Entrepreneurship 2021)
Indonesian Ministry of Agriculture through Expert Staff for Investment held Focus Group Discussion by theme "Horticulture Investment and Export Acceleration: Opportunities and Challenges" in Hotel Salak The Heritage Bogor on Thursday (14/11/2019). Inhara.id, one of student business teams in School of Business and Management ITB participated in it. The team representatives present Akhmad Rizky Hamidan as CEO of Inhara.id and Muhammad Ilham Gunawan as CFO of Inhara.id.
FGD opened by remarks from Indonesian Ministry of Agriculture's Expert Staff for Investment, Dr. Ir. Sumarjo Gatot Irianto, MS, DAA. He stressed the main objective of the meeting was to increase the volume and frequency of exports of horticultural products and their derivatives so that foreign exchange and employment could be maximized.
The discussion began and was led by Former Expert Staff for Infrastructure at Indonesian Ministry of Agriculture, Dr. Ani Andayani by inviting 3 speakers:
Head of the Agricultural Quarantine Agency, Ir. Ali Jamil, MS, Ph.D.
"The Role of the Agricultural Quarantine Agency in the Export Acceleration of Horticultural Products"
Chair of AESBI (Association of Indonesian Vegetable and Fruit Exporters), Ir. Hasan Johnny Widjaya
"The Importance of Supervision of Compliance in Enforcement of Regulations, Export Licenses, and the Government's Role in Export Sustainability"
Secretary-General of AESBI (Association of Indonesian Vegetable and Fruit Exporters), Komar Muljawi
"Opportunities and Challenges in the Horticultural Production and Marketing Sector"
The event was attended by around 20 invited participants who were horticultural entrepreneurs from all over Indonesia, both those who had been exporters for decades and who were just planning to start exporting activities.
From the discussion, we got an overview of government policies and development plans to support horticultural exports such as the Agro Gemilang Program (Ayo Galakkan Ekspor Komoditas Pertanian oleh Generasi Milenal Bangsa) and iMace (Indonesian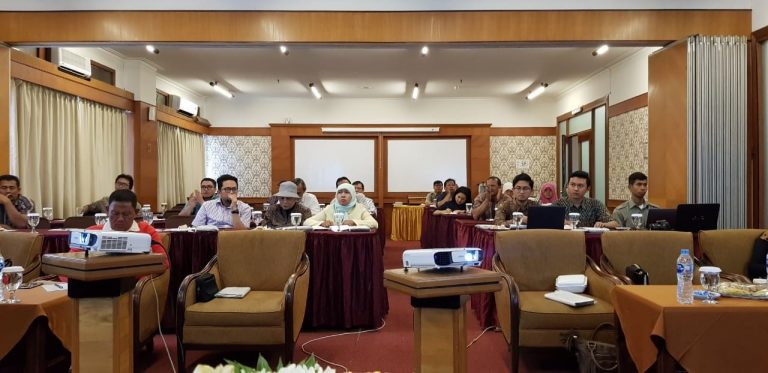 Map of Agricultural Commodities Exports). Besides, there are also breakthroughs in the operation of Agricultural Quarantine Agency in supporting the export of horticultural products such as priority services, inline inspection, quarantine protocols, and the exchange of electronic certificates with export destination countries.
When we are going to enter the export market, there are some things we must prepare, including quality, competitiveness, continuity, commitment, and food safety & traceability which is becoming a trend in all developed countries today. Therefore, we need to start implementing Good Agricultural Practice (GAP), Good Handling Practice (GHP), HACCP, and ISO 22000 standards to improve the quality of Indonesian horticultural products in export markets that are very open in competition.
According to Ir. Hasan Johnny Widjaya, the government must act decisively in terms of enforcing horticultural export regulations. For example, the issue of Mangosteen exports to China. During 2013-2016, Indonesia was banned from sending it to China because of several pests such as the White Flea, Shell Flea, and the Ant.