In recent years, hygiene and sanitation especially toilet has been an issue globally. According to the Indonesia Toilet Organization (ATI), Indonesia was ranked second for the worst toilet in Asia. Looking at Indonesia's tourism sector, providing the tourists with clean toilets is an important investment since many of them are fond to visit tourism attractions and restaurants with good sanitation.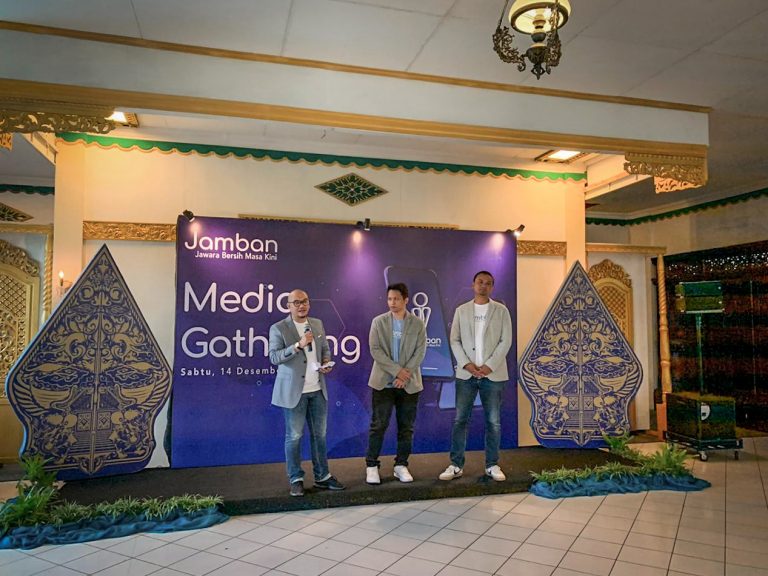 These conditions inspired BLEMBA 25 students, Rifqi hakim, Joobu Wahyudi, Rudy Wahyu, Jenjang Utomo, Anggie Ariningsih dan Rio Butarbutar, to create innovation and become the pioneer in sanitation development in Indonesia.
CEO of Jamban, Rifqi Hakim said, "The idea is to create public toilets that have standard features which are hygiene, comfortable and integrated with technology such as apps and IOT." As he continued that the features went to combine hardware (toilets) and software (apps) aiming to track toilet condition, to get users feedback on a real-time basis, and to provide cashless for those who used the facility.
Why Jamban? "The name Jamban is unique. We want to spread original Indonesian name that is easy to remember. Jamban is often associated with dirty, bad odor, and wet. And we want to change that paradigm and stigma. It is our target to make Jamban brand beyond an ordinary toilet," told the CEO.
"We really hope that Jamban can be a solution for problematic situations in Indonesia particularly in the sanitation sector as well as to give a positive impact to societies," closed Rifqi Hakim.
Business Leadership Executive MBA (BLEMBA) is a graduate degree program designed to help professionals gaining better understanding on business and management functions. Established in 2007, BLEMBA program has now more than 800 graduates working at large corporations or owning their own business.