The disruption era has made the world unpredictable. Competition is no longer determined by capital or technology but human capital and work culture. With this in mind, participants of the Telkom Corporate Band 4—comprised of supervisor from various Telkom's subsidiaries across Indonesia—took part in the Great People Management Program (GPMP).
In the training included in GPMP, SBM ITB Executive Education which has been trusted for more than two years to organize training in GPMP emphasizes on four must-have skills during this disruption era.
SBM ITB Executive Education Managing Director Donald Crestofel said the four must-have skills are as follow:
Conceptual skills
Human capital in Indonesia must have conceptual skill. This include how to plan a business, to scan issues located inside or outside the company which is crucial in determining strategic action. "This skill will lead human capital in making strategic decision and alternative solution," Donald said.
Business skills
The second must-have skill is business skill, Donald said. This skill teaches human capital on how to cater consumers. Entrepreneurship is highly required for this particular skill.
Organizational skills
This third skill emphasizes the skill to be organized. The human capital will have to show its capability in executing his or her business plan. There are four points in organizational skill which are execution focus, organizational awareness, concern for order and adaptability. "The learning process does not have to be serious. SBM ITB has designed such material that would allow leaning innovation through game-based learning," Donald said.
One of the method include playing table-top board and card game titled "Chaotic Company." This game will teach and prepare human capital in providing active contribution while increasing the company's productivity.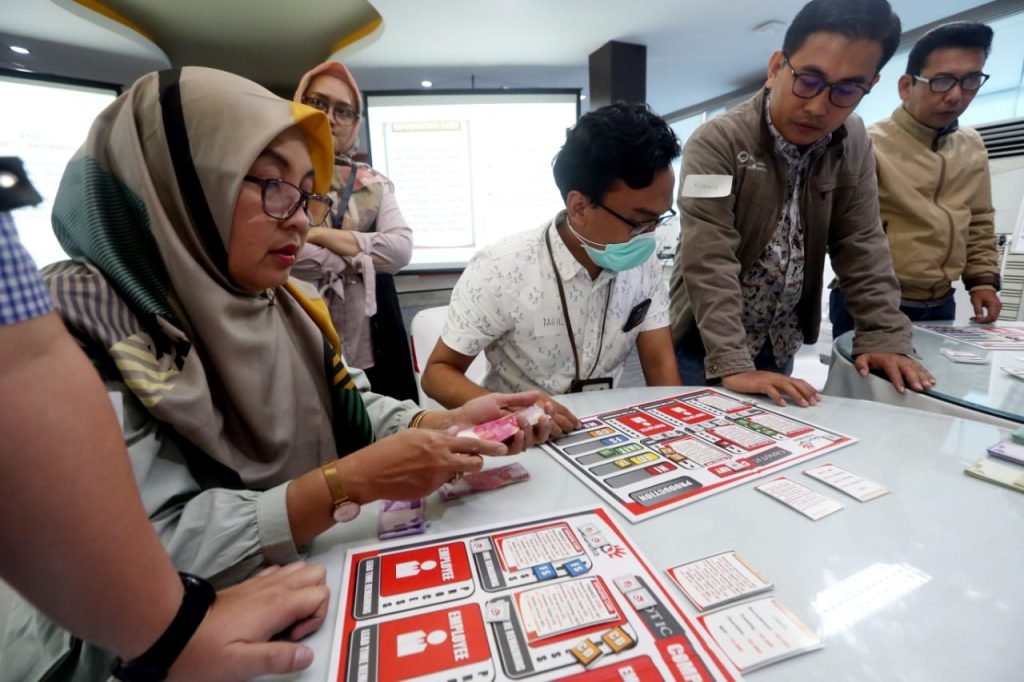 Leadership
A good human capital has to have good leadership skill. He/ She is able to maintain good professional relationship while possessing good empowerment management, soft skill and many others.
These four skills are must have for anyone during this disruption area. These four skills are specifically made for human capitals working at Telkom as a result from research on vision and mission of the company.
"For other company, the skills are quite similar," Donald added.