Written by Dyo Trini Theresia Tampubolon,S.Ikom
Bandung – Bringing U Theory as core material, Cokorda Istri Dewi was invited to be guest lecturer in Wednesday, February 19th 2020 at Nemangkawi Auditorium SBM ITB. For more than two hundred students, Cokorda gave knowledge about how U Theory was built and what is the impact on ourselves also sustainable development.
Cokorda Istri Dewi opened her lectures by giving some important information about technological development, digitalization, science development, and its impact on changing in human character. The world that change so fast, overload information, and the natural damage that getting worse create two different human character which is N and U Character. Furthermore, she told this circumstances is the basis thought of U theory.
The lectures is divided by two session but still in the same affairs which is U Theory. On the First session, Cokorda more discuss about the background of U Theory with monolog style of teaching. She closed the session with asking the students to discuss about their thought in U Theory background and nowadays reality. In next session, Cokorda tried to motivate students to form thoughts that are in line with U theory – brake their comfort zone, observing not judging, have high self-awareness, and love to learn new thing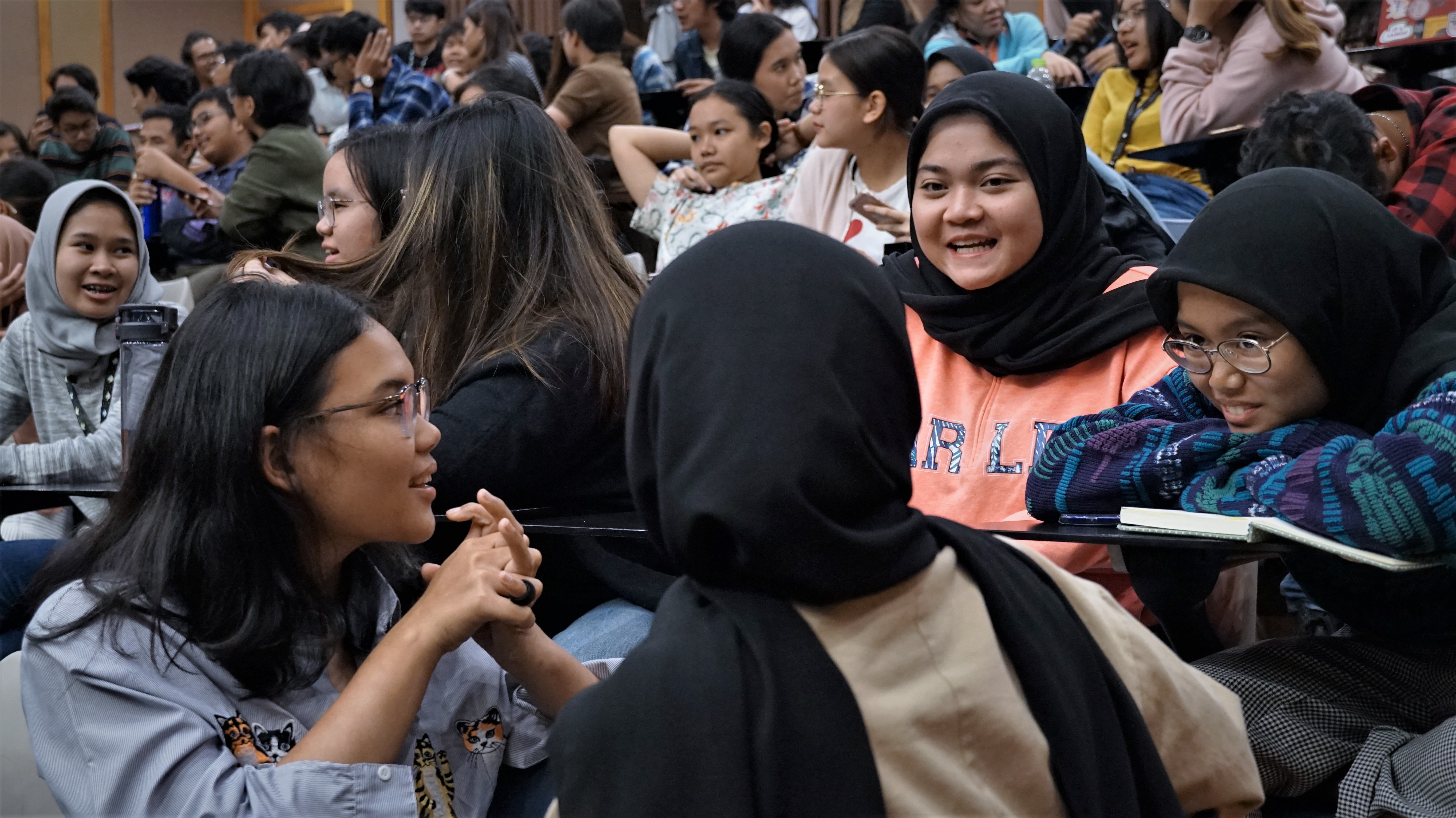 Lectures titled U Theory: Theory, Application, and best practice to Solve Problem closes with meditation session led by Cokorda istri Dewi. She reveal,"In the world that want us to always work quickly, sometimes we need to slow down our self to feel and know deeper about ourselves." Meditation, according to Cokorda, is a good method to increase self-awareness – a great weapon for against bad impact of today's world.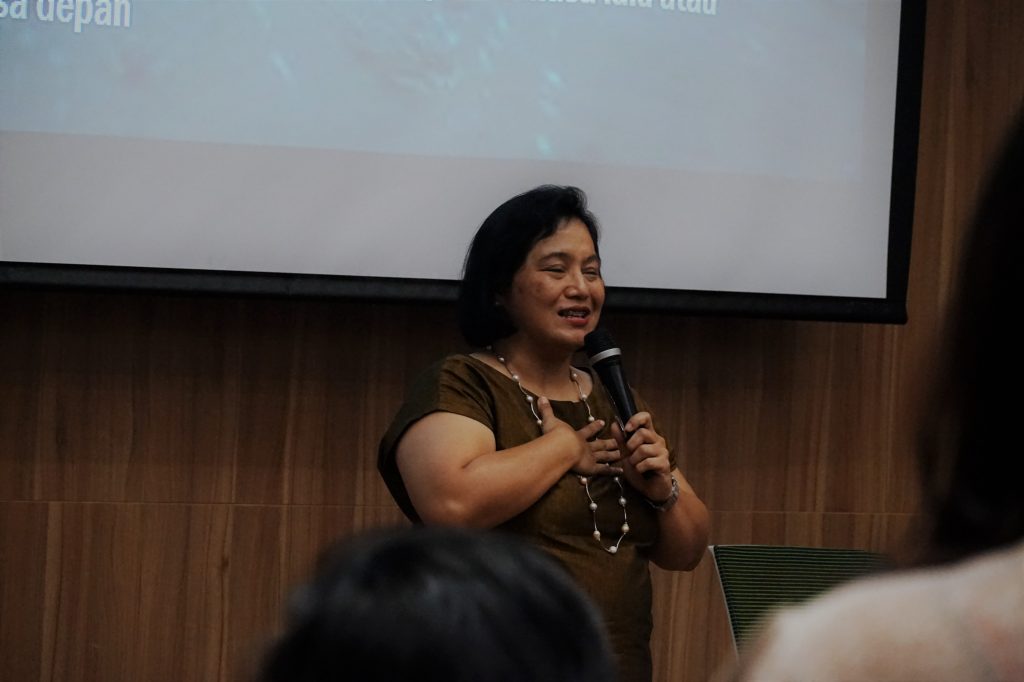 Cokorda Istri Dewi is alumni of ITB in engineering major. She then continued her career as a presidential staff for several years. At present Cokorda Istri Dewi served as United in Diversity Vice President, an Organization that focus on sustainable development, tri-sector leadership, and human harmony in social life.