Written by Student Reporter, Deo Fernando (Entrepreneurship 2021)
In digital era nowadays, a lot of changes have occurred especially on the business side. As a form of education and sharing of knowledge to students, the Entrepreneurship Study Program in collaboration with the Ganesha Business Festival held a seminar on fridaypreneurship which held in the 2nd-floor auditorium, on Friday (03/13/2020). As the speakers, Dian Kartika as Marketing Promotion of Nutrifood and Satriya Kurniawan who were the owners of Ayam Geprek Pangeran and Yagami Ramen. They shared with students about marketing strategies in the 4.0 era and how to start a scalable and profitable F&B business.
Dian's first session as a marketing promotion explained the challenges faced in the scope of marketing. Quoting from the literature, Dian explained that marketing is a business function that identifies customer needs and wants, determines which target market the organization can serve best, and design appropriate products, services, and programs to serve these markets. "From our marketing side, we can look for consumer needs from the service or product." Dian said.           
She added that currently we are facing the marketing 4.0 era where everything is digital. In the marketing era 1.0 we talk about products, then the marketing era 2.0 we focus more on consumers, then the marketing era 3.0 relating to the values ​​we offer not only to consumers but also to the surrounding environment. And what we are currently facing is marketing 4.0 where all businesses are forced to digital, this is due to changes in behavior from consumers who are now more often using gadgets. "At Nutrifood we also create a Nutrimart that makes it easy for consumers to order our products online. This is one of our steps in adapting to changing times, besides that the employees of Nutrifood are also dominated by innovative young people.", Dian said.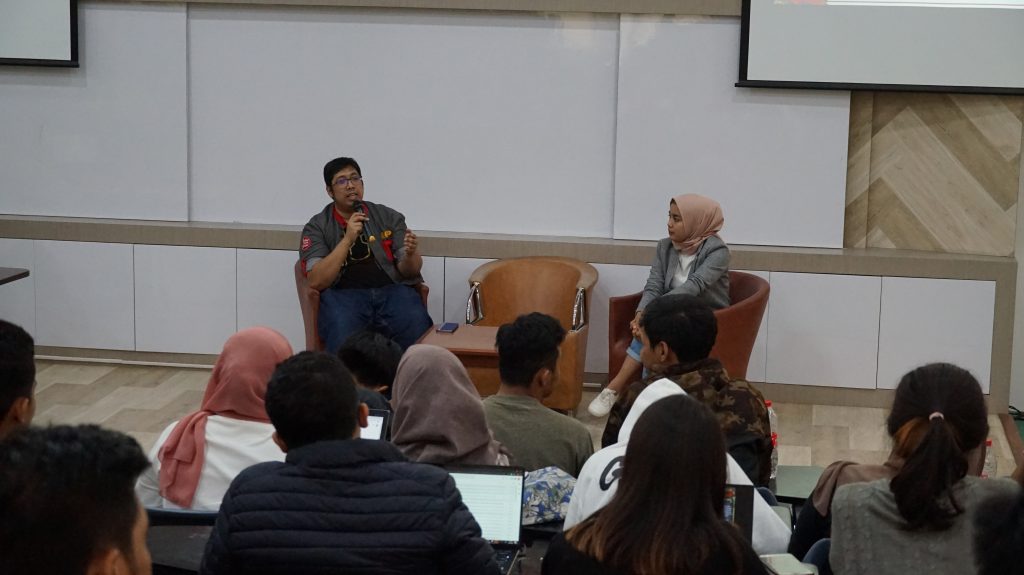 In welcoming industry 4.0 we must innovate and prepare ourselves early. There are so many challenges faced today, these challenges are like the progress of technology, culture, and entrepreneurship. In terms of technology, the challenge is in the form of AI which will take on some human work and Big Data that will process our data to be used as business interests. For this reason, Dian invited us as students to prepare ourselves to be able to adapt to the times and must be ready for change.
In the next session, Satriya Kurniawan shared related to the F&B business. Together with its business, Satriya has won many achievements and opened more than 15 stores. In addition, the ayam geprek pangeran that he pioneered has been named the most ordered food in West Java in the Go-Food and Grap-Food versions. "To start an F&B business, an analysis of the potential of the business is needed. How far the business can be developed, don't make a business but don't know where to take it. " Satriya said when reminded the importance of research first when starting a business.
For example, Satriya added fried rice on their menu. Large market size from all parts of Indonesia like Fried Rice. But the potential for fried rice is small because each region in Indonesia has a different version of fried rice due to different natural and cultural riches. So that the fried rice business is not suitable in a large scale," Satriya said.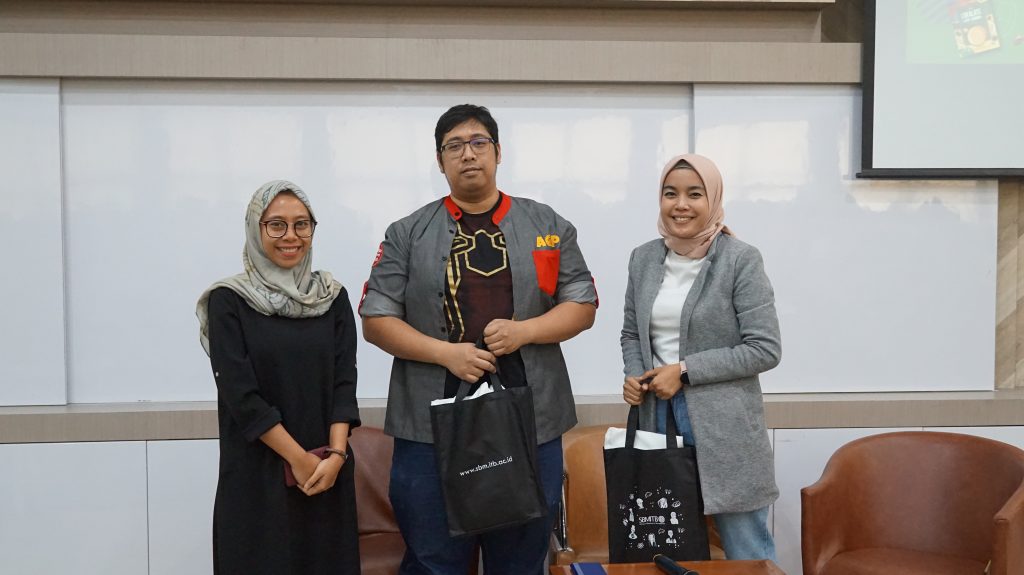 Satriya also suggested giving meaningful innovation. The intended innovation is the value we provide brings impact, meaning and purpose to consumers.