Muhammad Hanafi, one of DSM program student, is declared to have graduated as a doctor with very satisfying grade through a virtual doctoral promotion session, Monday (21/9/2020). Hanafi passed after successfully defending his dissertation entitled "A System Dynamics Model to Improve the Competitive Advantage of Smelter Industry Investment In Indonesia." Attended by three promoters, Prof. Dr. Ir. Dermawan Wibisono, M.Eng, Prof. Dr. Ir. Kuntoro Mangkusubroto, and Dr. Eng. Manahan Siallagan, the doctoral promotion was also attended by three examiners, Meditya Wasesa, Ph.D, Dr. Eng. Nur Budi Mulyono, and Dr. Tomy Perdana from Unpad.
In front of promoters and examiners, he described how the implementation of the smelter industry development obligation policy in the mining law affected many mining companies in Indonesia. The role of the government in imposing export bans, fiscal incentives, and independent smelter scheme policies, causes these policies to be corrected frequently, thereby creating resistance to attract new investment. "The research is focused on developing an investment model for the smelter industry in Indonesia that can help policy makers design policies to increase the nation's competitiveness based on the diamond model concept by Michael Porter," Hanafi said.
As a result, the new diamond model has a significant effect in increasing the competitiveness of investment in the smelter industry in Indonesia. Computer simulation with system dynamics model is the best policy to increase smelter competitiveness in Indonesia. This policy provided a significant increase in both the number of smelters and state revenue compared to the current policy.
"This research contributes to academics, practitioners, and policy makers," told him. For practitioners and decision makers, namely the government, the factors of the diamond model and method in this study can be used as references in making strategies and policies to increase the competitive advantage of smelter industry investment in Indonesia.
"However, this research is limited to the smelter industry of the four main mineral commodities, namely copper, nickel, iron and alumina. Further research is needed to assess the generalization of the model developed in the more global smelter competitiveness with other mineral commodities," he said. In addition, supporting industry factors need to be analyzed by including the social and environmental impact factors of the smelter industry.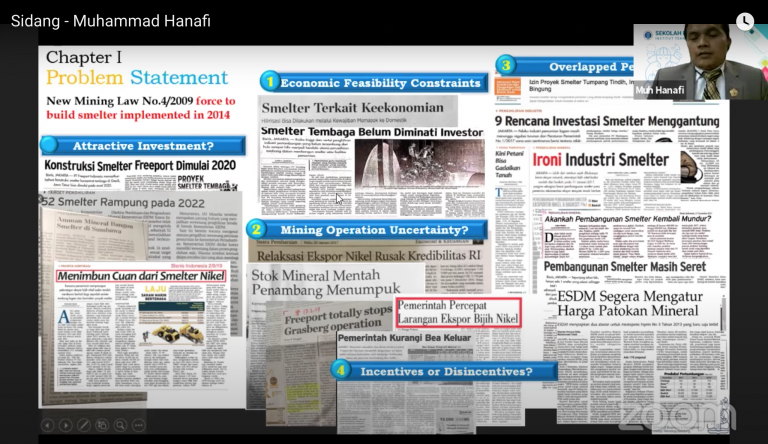 Photo Illustration from https://images.app.goo.gl/2LjEriT1rq7FG3s38