Students of the Management Study Program, SBM ITB presented their research results to find branding strategies for companies in the MB4048 Emotional Branding course led by lecturer Drs. Herry Hudrasyah, M.A.
The presentation, joined by six student teams, was a form of the final semester exam by presenting the research results and branding ideas for the analyzed companies. Conducted hybrid (offline and online), the results of this research can be used by companies in branding their business.
Tonton Taufik Rachman, a practitioner in marketing, and Lik Gayantini Ari, an MBA ITB lecturer, as judges and provide input on the ideas and results of the student's research. Tonton and Lik Gayantini, really appreciated the ideas and results of students' research because they were able to generate ideas for companies to brand and adapt during a pandemic.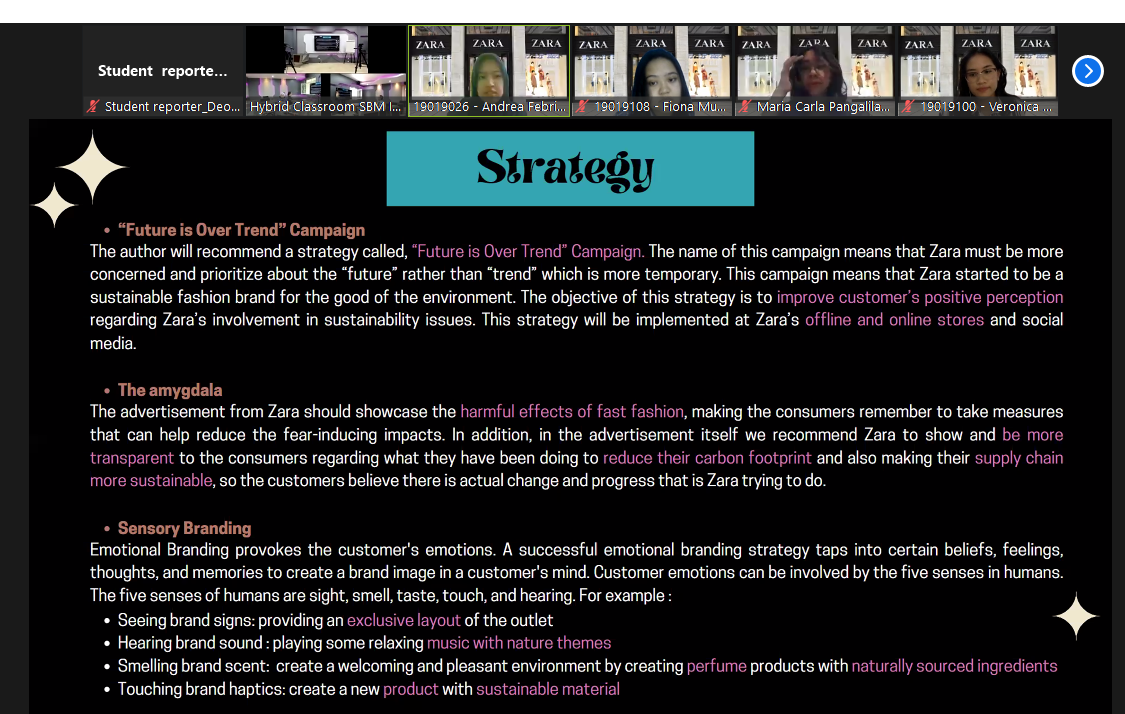 In addition, Lik Gayantini also appreciated students' enthusiasm because they can produce research even though it is carried out in a pandemic situation. "Proud that students can do research during the pandemic," said Lik Gayantini or called Ibu Lik, to students who made presentations on Wednesday (12/15/2021).
In the presentation, students explained various ideas and insights in conducting research. There are several industries analyzed by students, ranging from corporate brands from fashion and film to hospitality industries. One of the brands analyzed is Zara, a fashion brand from Spain well-known throughout the world.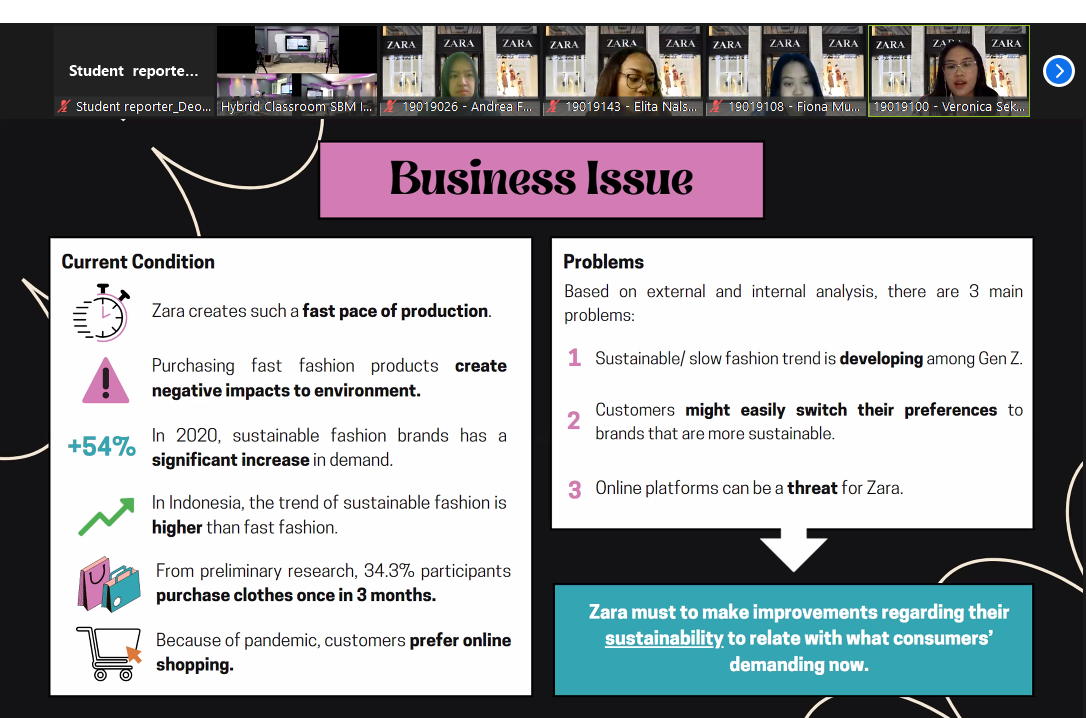 In this Emotional Branding course, students are given the challenge of branding certain brands to increase company excellence. For example, in Zara, students try to do branding by proposing to apply the concept of sustainability in their fashion business model. Zara is famous for the concept of fast fashion, which is considered less environmentally friendly.
In addition, in this course, students are also taught how to give an emotional effect to a brand. For example, with a sensory branding approach such as smell, sound, touch, and signs in the brand.
Written by Student Reporter (Deo Fernando, Entrepreneurship 2021)