Aziz Hartanto, an alumnus of the SBM ITB, developed a digital service application that bridges the connection between property owners and construction workers, Tukang.com, since 2015. Tukang.com links 2,000 construction companies with its clients for services in home maintenance, building and renovation, and design inspirations.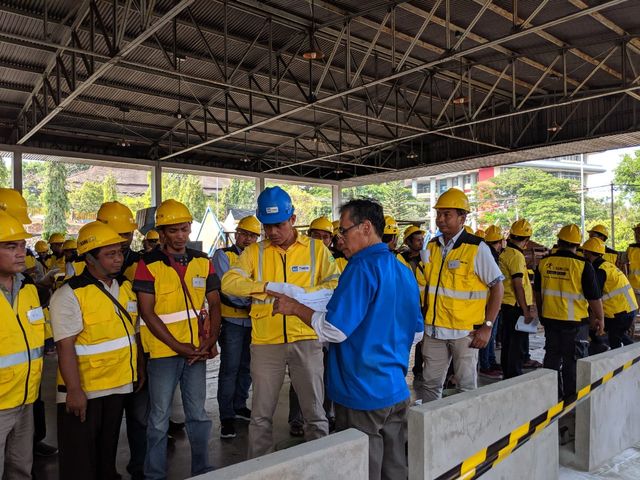 Aziz started his career as a construction worker when his entrepreneurial mind decided that there was a huge opportunity to create a digital service application for this line of work. "I am not too worried about developing a digital construction management application since I have sufficient experience in this aspect," explained Aziz.
Furthermore, Aziz elaborated on how a start-up can be successful without a large capital investment. It is important to note that the factors for a successful start-up are to have a clear vision and mission for the company and a large impact on society. Yet, don't forget to indicate how to make a profit because, at the end of the day, investors need their money back.
Other than profit, Aziz emphasized widening the market along the way. Tukang.com aims to adapt to market needs to survive in the digital construction management industry.
Tukang.com's main services include working with various banks, such as CIMB Syariah, BFI Syariah, Mandala Finance, and Bank DBS to offer home renovation installments for 1-3 years. In the future, Tukang.com is looking to improve its user experience by launching the application's latest version, 4.0
Written by Student Reporter (Affan Agil, IB 2023)