The Fashion & Lifestyle industry is an exciting and promising field to explore. According to Gatra (2019), the fashion industry contributes to the second largest creative economy (Ekraf) in Indonesia, with a revenue contribution of 18.01% or IDR 166 trillion. To have more insight and learn how to thrive in the industry, the Ikatan Alumni MBA SBM ITB invited: Fahmi Hendrawan, the Founder and CEO of Fatih Indonesia, and Azwimar Putranusa, the Co-Founder of AGoodFoot, to its #LifeAfterMBA session.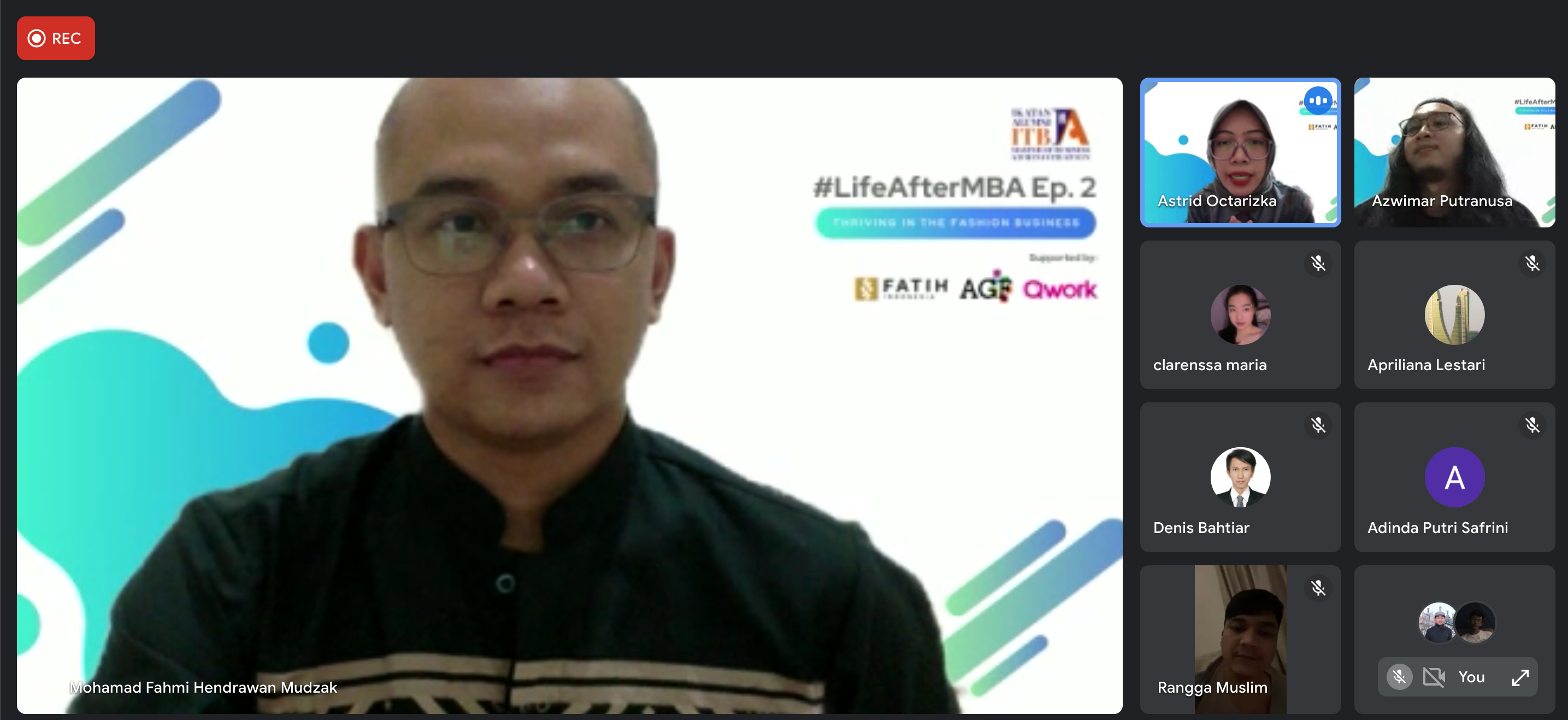 Fahmi started his journey in the Fashion Industry by founding Fatih Indonesia in 2015. The business idea emerged from the growing potential of Indonesia's Muslim business market, especially with the government's goal to make Indonesia the Mecca of Muslim Fashion. Meanwhile, Azwimar got the idea to set up a socks brand after doing his thesis, which explored the potential of the socks market. Azwimar saw that the market was very profitable, so he co-founded AGoodFoot.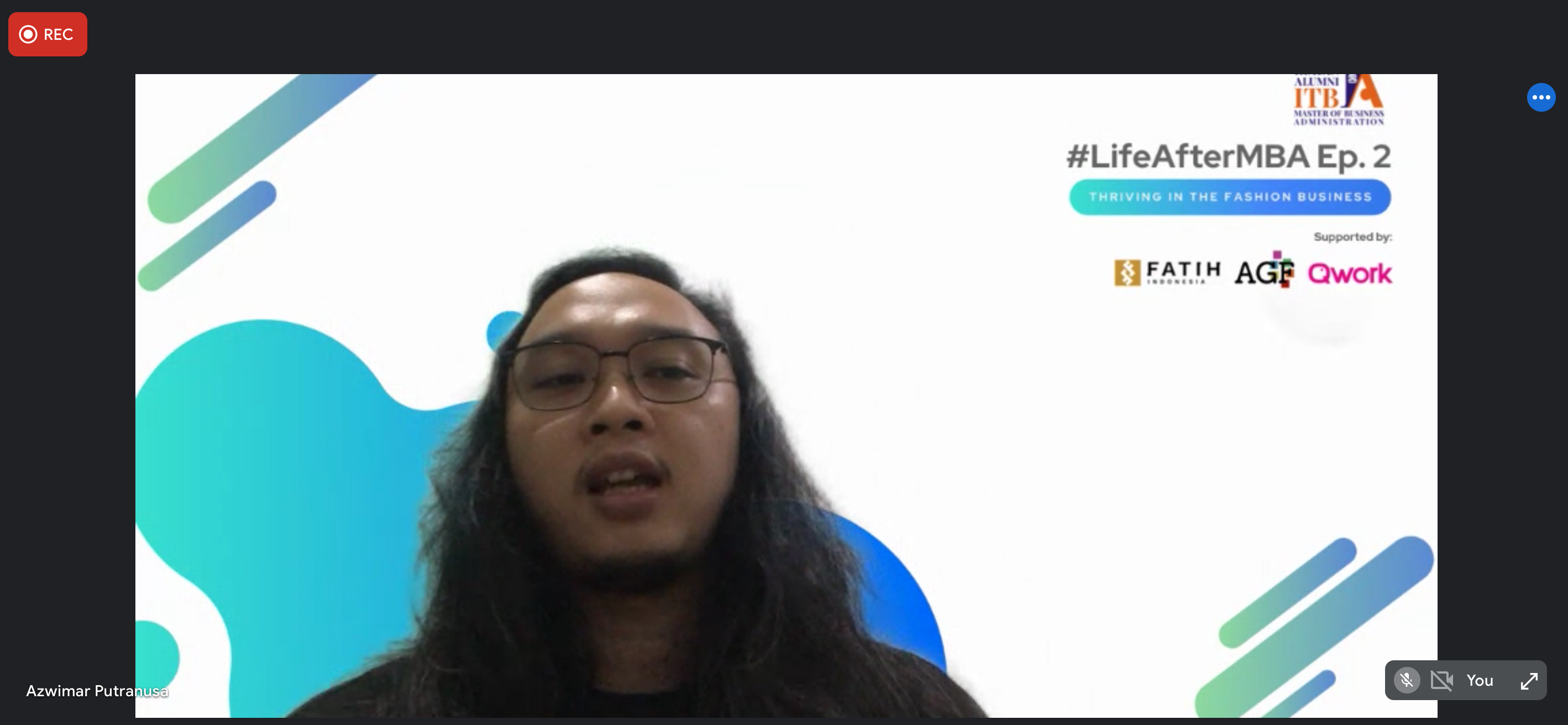 Azwimar admits that competition in the fashion industry is stiff, especially in the socks market. Therefore, it is vital to have a unique selling point that differentiates the brand from competitors. In the case of AGoodFoot, it delivers unusual motifs, vivid colors, and high quality with reasonable prices as its selling points.
"AGoodFoot targets high school and college students; therefore, we cater to their taste by designing fun, eye-catching, and stylish socks. We also have our vendors, so we can cut costs without compromising quality, such as the thickness of the socks," Azwimar elaborated.
Fahmi also added that being product-focused and investing in research & development to foster innovation is a way to create unique selling points. "Let the product speak for itself. If the quality of your product is great, it will find its way to the customer even without any gimmick," said Fahmi.
It is also crucial to understand the market and identify the customers before entering the Fashion industry. According to Fahmi, it is better to have a more specific target market because it will create a distinct branding strategy for the brand, thus making it stand out among competitors.
Azwimar also shared the same opinion, stating that brands should start small with their target market, then expand to other segmentations in the future. Brands can reach their customers more effectively through suitable marketing strategies with a specific target market.
Lastly, the speakers talked about how their studies in MBA SBM ITB helped them through their business journey. Azwimar believes that the mindset cultivated during his study in MBA SBM ITB makes him more critical and resilient to face hurdles in developing his business. Fahmi found the mentoring session helpful as he's learning not to make the same mistakes his mentors made. Their time in SBM ITB has undoubtedly contributed to shaping them becoming prominent businessmen in the Fashion industry.
Written by Student Reporter (Janitra Nur Aryani, Management 2023)