SBM ITB SwissInnovation Challenge (SICA) 2022 Winners was announced on Awarding Night International Conference on Management in Emerging Market (ICMEM) 2022, Friday (12/8/2022).
SICA is an integrated innovation competition, a collaboration between SBM ITB and the University of Applied Science.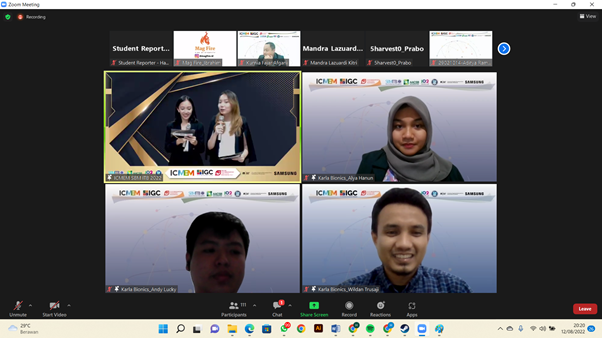 The judges from SICA also have various backgrounds, namely academics, professionals, and entrepreneurs. From academia, there are five judges, including Prof.Dr. Volker Bernhard Schulte from the University of Applied Science, Northwestern Switzerland. Four other judges came from SBM ITB, namely: Leo Aldianto, Fitri Aprilianty, Nur Budi, and Melia Famiola. The two judges with professional backgrounds were Wiwiek Joeliani and Anton Adibroto.
Finally, the three judges with entrepreneurial backgrounds are Rahayu Dwiastuti, Nadya Saib, and Muchammad Gumilang Prabuwidyatama.
SICA is divided into three stages. The first is a business idea, the second is a business proposal, and the last is the presentation of the company's innovation. The total prize is quite fantastic, which is IDR 100 million. The prize for the first winner is IDR. 70 million, the second winner is IDR. 20 million, and the third winner and favourite get IDR. 10 million each.
There were 109 registered participants from various cities in Indonesia. Only 15 selected participants made it to stage three. The innovation stages of the participants' works also vary, some of which are in the idea, concept, process, and ready-to-be-implemented stages. Some even had already been implemented.
There are four categories of innovation. There are product innovation, service, management, and organization.
The favorite winner is Med-Ease. The third winner is FisTX. Ganesmartec is at the second-place and finally, the most awaited, the first winner is Karla Bionics.
Karla Bionics CEO, Wildan Trusaji, hopes that participation in SICA 2022 can be a big step in developing Karla Bionics' products and business. The victory is expected to prove that Indonesian technology can be better globally.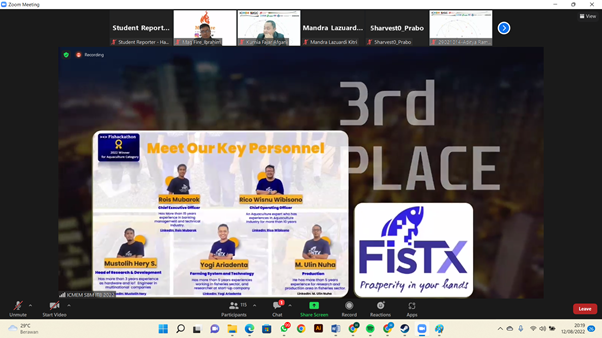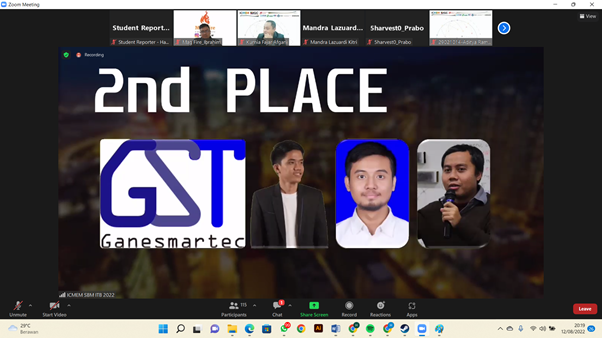 Written by Student Reporter (Hadiyanti Ainun Atika, YP MBA 2021)