Keluarga Mahasiswa Manajemen (KMM) ITB held the blood donor event for SBM ITB staff, lecturers and students, collaborated with the Palang Merah Indonesia (PMI) of Bandung Region on Friday (2/12/2022). Aya, the manager of Community Activation and Service KMM ITB, felt an honor to successfully hold this event after some years of hiatus due to the Covid-19 pandemic.
"This event is our biggest program. This event is also our dream because it could not be executed during Covid-19," said Aya, Manager of the Community Activation and Service Division of KMM ITB, who was the event organizer.
KMM ITB managed to gather 40 people as a donor on that day. Students, lecturers, and staff, participated in this event. The publication of the event done in social media, such as Instagram, line, and many more, had succeeded in attracting the donors. This is the very first time for some donors to share their blood.
One of them is Steve, Students of SBM '23, who did his first-time donor. He felt motivated to join this event since it could help many people. For him, this blood donor event was such a good experience that he would like to do it again in the future, either for the same event held by SBM or outside SBM.
"At first, I was a little scared, but it turned out to be normal. I will definitely donate again because this blood donation has many health benefits and can also help people," said Steve enthusiastically.
Michael Manurung, another donor, also had a good experience; He had donated three times before this event. Health reasons are his biggest motivation to donate blood regularly.
According to him, every blood released will be replaced by new blood so that it will make the body fresher. The smooth and fast blood donation process, coupled with the facilities and the nutritional intake for the participants after donating, is considered to be another crucial factor for the convenience of donors.
"It was smooth, the process didn't take long, and everything was under control," said Michael, telling about his experience that day.
Aya, as the person in charge (PIC), hopes that more and more people will donate their blood in the future. She argued that this event was also held to raise people's understanding of the importance of blood donation for the people of SBM ITB or even outside SBM ITB.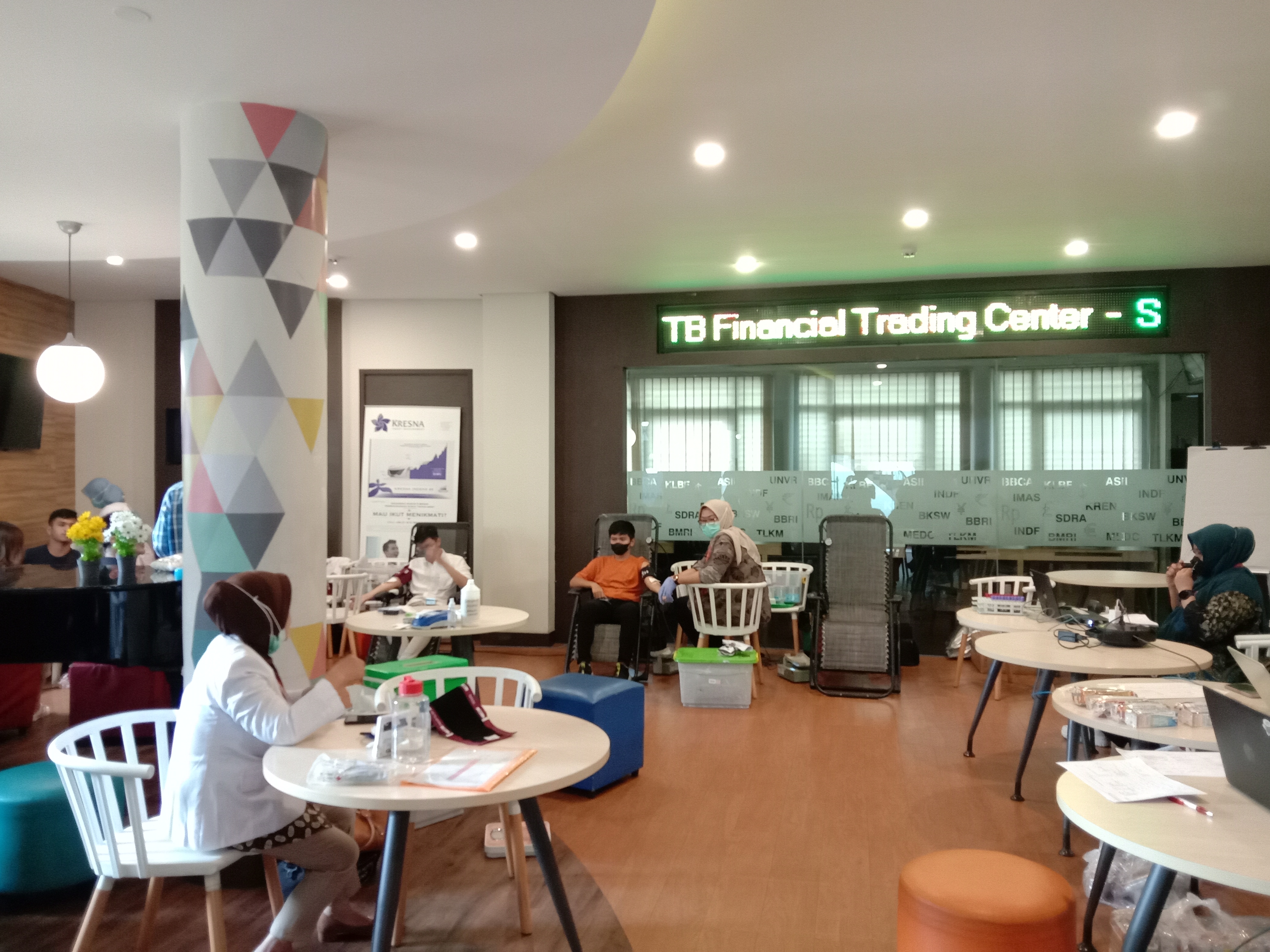 Written by Student Reporter (Rheza Mahesa Raharjo, Management 2023)