SBM ITB is not only a place to pursue academic knowledge but also a business school that actively plays a role in realizing the principles of a sustainable economy in Indonesia.
This idea was emphasized by the Head of Principles for Responsible Management Education (PRME) SBM ITB, Melia Famiola Hariadi, Ph.D, in the celebration of the 19th anniversary of SBM ITB at the Freeport Auditorium, SBM ITB, Bandung, Friday (6/1). SBM ITB must play this role due to its accredited status by the Association to Advance Collegiate Schools of Business (AACSB).
AACSB requires accredited schools to play an increasing role in building a society that produces a sustainable economy. The principle of a sustainable economy is necessary given the increasing number of challenges it faces, such as climate change, limited resources, and social inequality.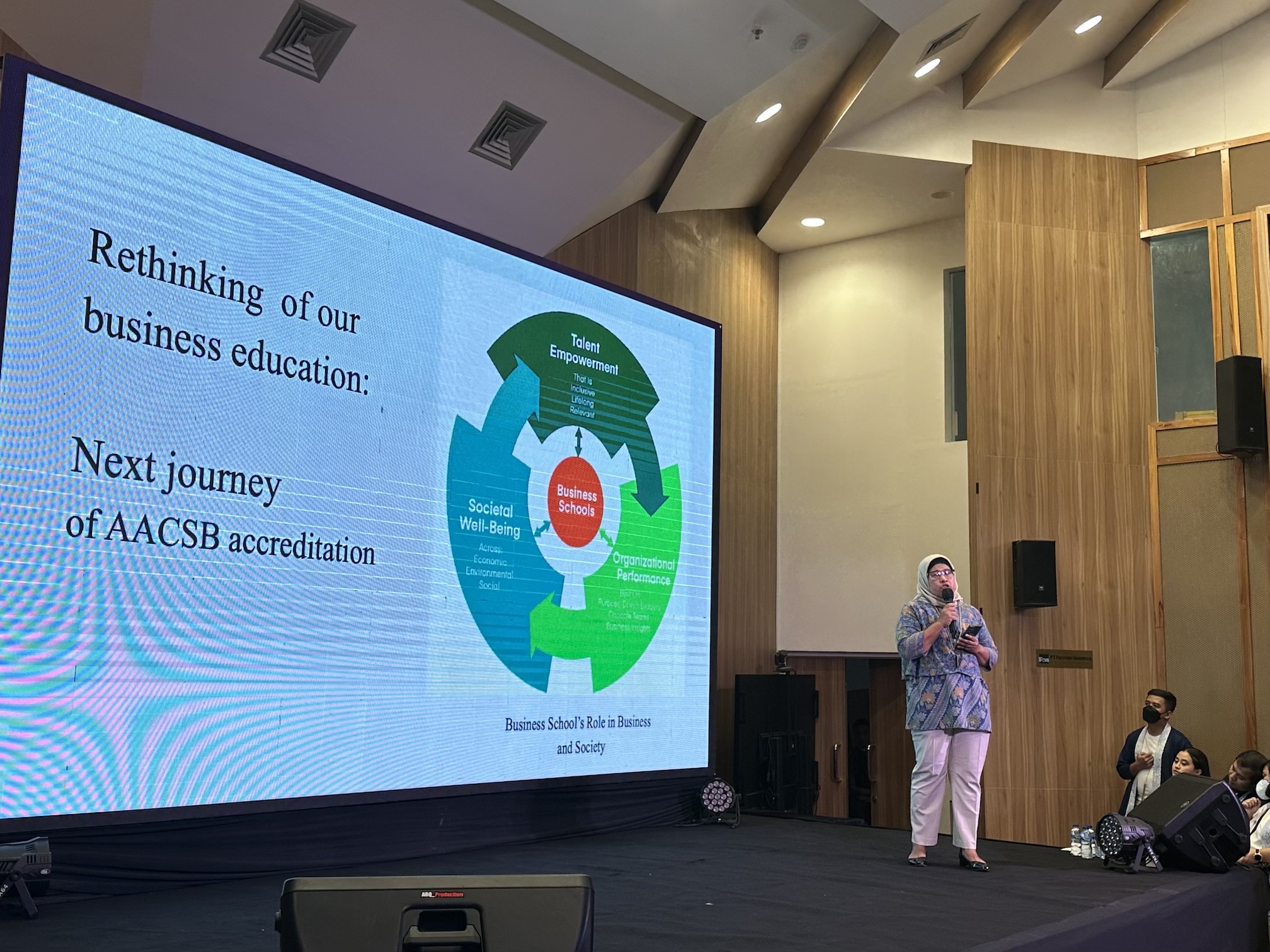 "A sustainable economy requires redefining the definition of resources to create new economic growth. This includes building new industries, namely the renewable energy industry and the recycling energy industry," said Melia Hariadi in front of the audience.
SBM ITB seeks to increase its role in the global economy by focusing on the application of ESG in the business ecosystem in Indonesia. SBM ITB wants to strengthen educational values that highlight the three pillars of humanity: entrepreneurship, leadership, and technology.
Melia believes that a sustainable economy requires a multidisciplinary approach with the same goal: to make the Indonesian economy grow sustainably. Because the characteristics of sustainable economic development are VUCA (Volatility, Uncertainty, Complexity, Ambiguity), the mindset of openness, integration, and collaboration is critical.
Melia encourages ITB stakeholders to work together and get involved in ESG issues. With the hope that ITB will become an economic model for a sustainable Indonesia in 2025. According to Melia, the next two years will be a momentum to take real action through research collaboration, community in practice, and pentahelix collaboration to resolve ESG cases in Indonesia.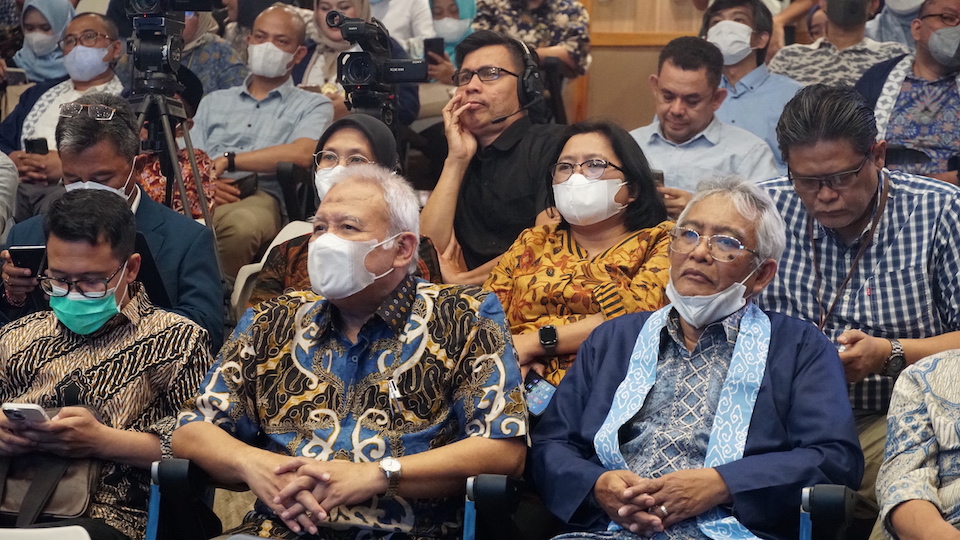 Written by Student Reporter (Qanita Aisya Muhali, International Business 2024)