After only a year, Akseleraksi has grown throughout Indonesia with more than 2,000 hours of coaching. Because of this rapid development, Akseleraksi is getting ready to develop its services more optimally.
In the future, Akseleraksi hopes to develop their website to be more sophisticated, "Maybe we will adopt chatbot technology for future services," said Akseleraksi Founder Raja Aksana Alrando, in an exhibition themed "Business with Purpose" at the SBM Campus, Bandung, Friday (6/1). The exhibition was part of a series of celebrations for the 19th anniversary of SBM ITB, which invited several business initiatives from SBM ITB students and alumni.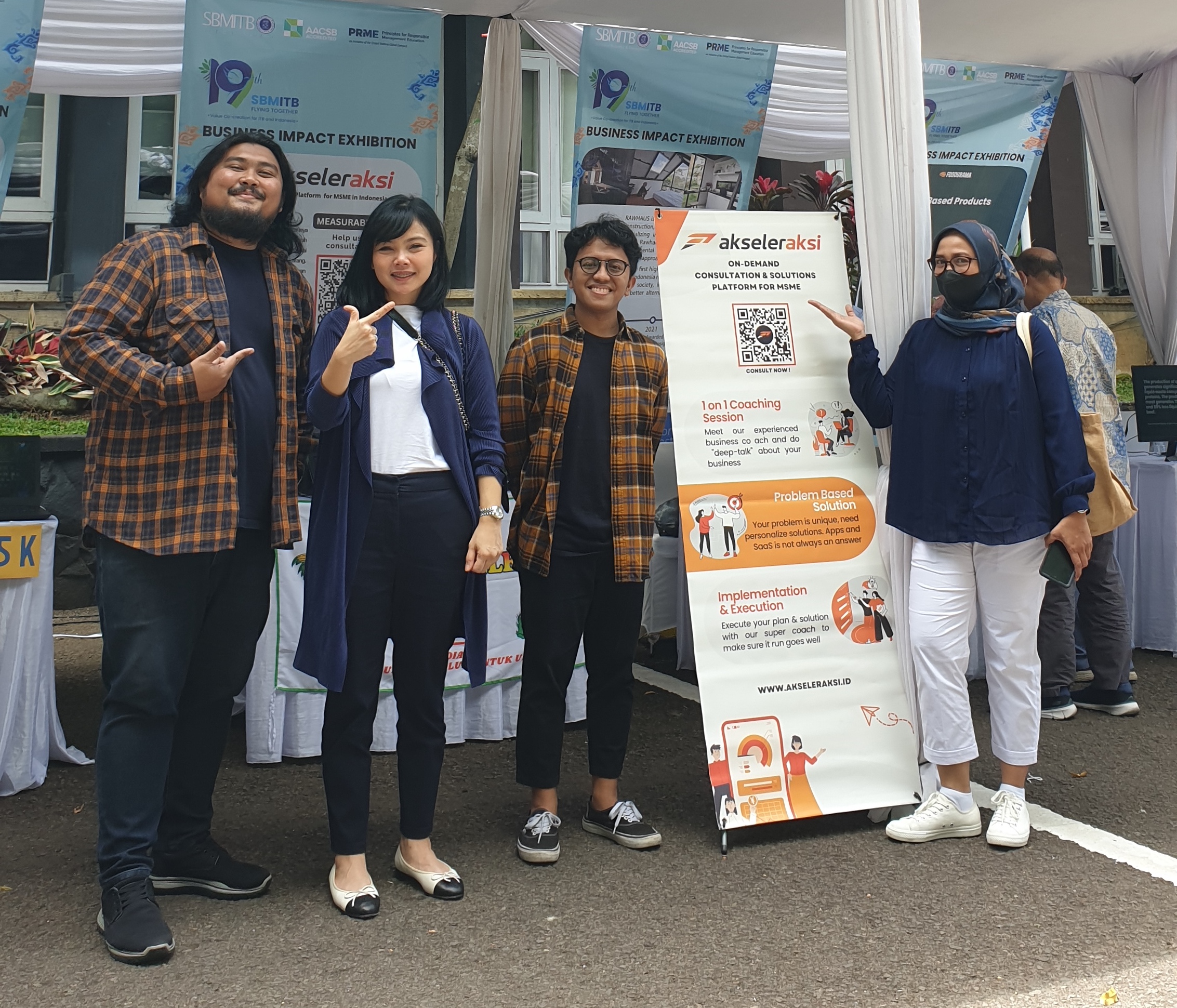 Raja is an MBA student at SBM ITB who founded Akseleraksi in 2022 with Gilang Bagaskara. Akseleraksi is a consulting company that helps other business companies, especially Micro, Small & Medium Enterprises (MSMEs), solve their business problems. After a year of existence, Akseleraksi has served more than 338 registered MSMEs (Ministry of Micro, Small & Medium Enterprises), reached more than 26 cities and districts, 150 brands and suppliers, ten solution partners, and involved 12 expert trainers.
"The demand for coaching clinics for MSME businesses is great," said Raja.
According to Raja, running a business is not an easy thing. It takes a lot of effort and ability to solve problems, especially for small businesses such as MSMEs with limited resources. This is where Akseleraksi becomes a hero for them.
Akseleraksi will provide one-on-one coaching clinics from experienced business coaches and offer appropriate solutions for their clients. They will solve problems quickly, assist companies in implementing solutions, and progress.
They have a positive impact both in the short and long term. Short term by solving their client's problems, and long term by indirectly helping to develop decent jobs and community economic growth, as well as reducing poverty rates, which are Sustainable Development Goals 1 and 8.
Apart from Akseleraksi, several student and alumni business initiatives, such as Foodurama, a company that offers plant-based foods, also enlivened the exhibition. You can find more information about them on their website foodurama.co, and their Instagram @foodurama.co.
Then there is Rawhaus which offers pre-assembled micro houses made from recycled products to reduce environmental impact. You can find more information about them on their website www.rawhaus-id.com, or their instagram page @rawhaus.id.
There is also Kopi Warga, a coffee shop that grows its coffee on land cleared for reforestation. You can visit their website www.kopiwarga.com or their social media account @kopiwarga.id.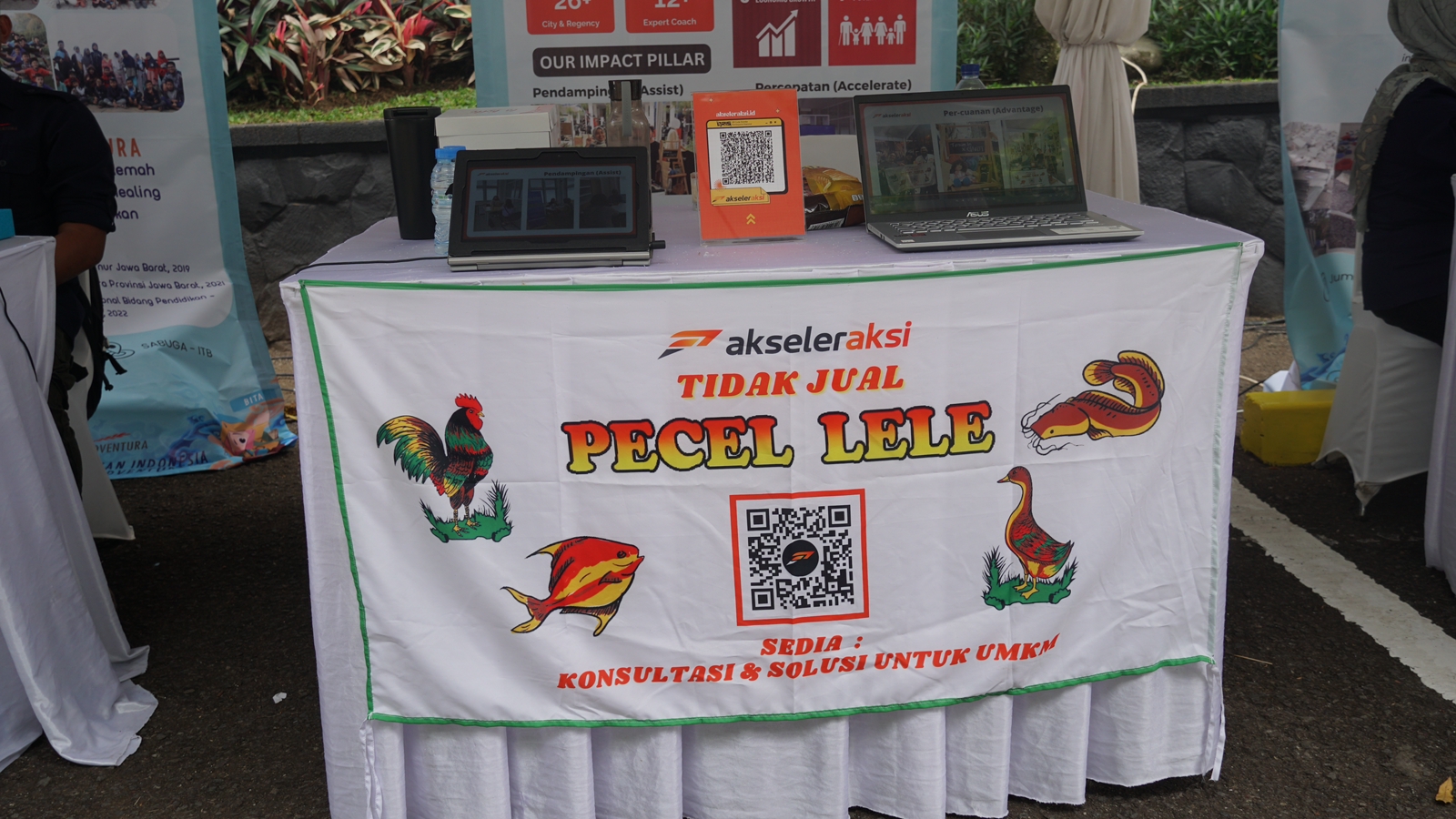 Written by Student Reporter (Anggi Nurdiani, Management 2024)