Natural daily care producer Botanina plans to develop a wider range of products this year. Not only product variations, but the company founded by alumni of the Bandung Institute of Technology Management Business School also plans to expand its customer reach.
"In the future, there will be additional variants, from the start home care, personal care, and skin care, new variants will be added," said Razka Fauzi Salim, Sales Officer of Botanina, in an exhibition themed "Business with Purpose" at the SBM Campus, Bandung, Friday ( 6/1). The exhibition was part of a series of celebrations for the 19th anniversary of SBM ITB, which invited several business initiatives from SBM ITB students and alumni.
So far, Botanina has successfully distributed its products to 224 cities in Indonesia. As a digital record, they have gained more than 48k followers on Instagram and more than 13k on shopee, with a rating of 4.9 from over 21k users.
"We hope Botanina can maximize national customers and also on the international stage," added Razka.
Botanina was founded in 2014 by SBM ITB alumni Agustina Ciptarahayu. Botanina is a company that offers Natural Daily Self Care products such as home care, personal care, and skin care products to promote sustainable happiness.
In 2022, Botanina won one of the most prestigious awards in Indonesia. They won second place in the Proudly Made in Indonesia (ABBI) Award for the Beauty and Wellness Business.
Botanina runs their business runs with happiness, contributing to individual, community, and global well-being without exploitation of others, the environment, or future generations.
Their products are designed in a sustainable program. They use 97% natural ingredients and 88% local ingredients (Domestic Component Level—TKDN) in their production process and use waste as an ingredient for their products.
The natural ingredients they use will reduce the possibility of chemical exposure for their customers and are safe for their workers. Residents get a positive impact because Botanina involves them in the business process. Botanina also helps the environment by utilizing waste as its ingredients.
Other than Botanina, several student and alumni business initiatives, such as Foodurama, a company that offers plant-based foods, also enlivened the exhibition. You can find more information about them on their website foodurama.co, and their Instagram @foodurama.co.
Then there is Rawhaus which offers pre-assembled micro houses made from recycled products to reduce environmental impact. You can find more information about them on their website www.rawhaus-id.com, or their instagram page @rawhaus.id.
There is also Kopi Warga, a coffee shop that grows its coffee on land cleared for reforestation. You can visit their website www.kopiwarga.com or their social media account @kopiwarga.id.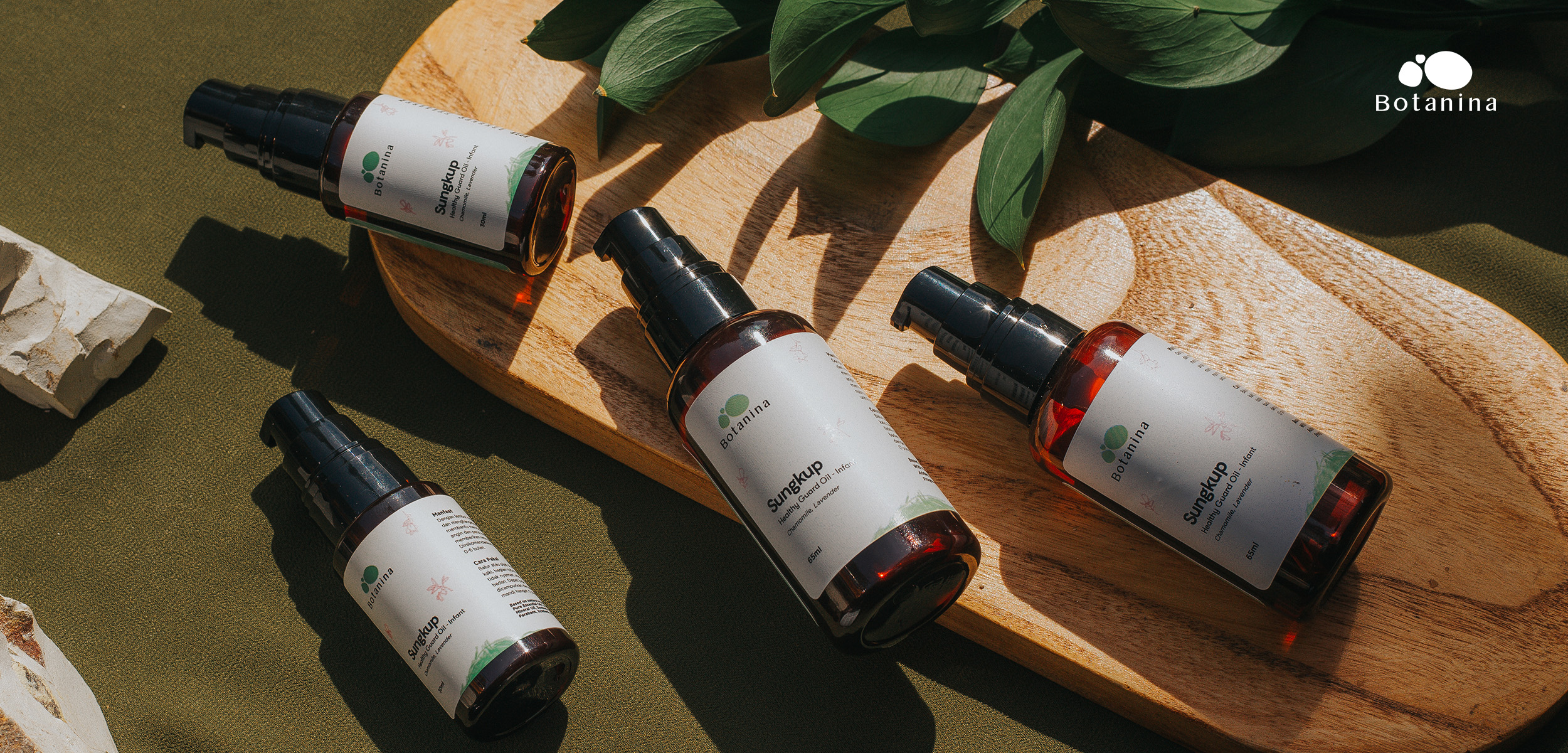 Written by Student Reporter (Anggi Nurdiani, Management 2024)