Keeping students engaged throughout a class is quite a challenge, even for experienced lecturers. This is especially challenging for lecturers who teach courses about Operations and Supply Chain Management like Dr. Yuanita Handayati.
Operations classes oftentimes have a very dense curriculum which makes it even more difficult for students to keep attentive until the end of the class. Dr. Yuanita then wondered, "Is there any way to ensure that students can stay engaged and enjoy the class?"
During an interview with SBM ITB's Marketing and Communications team (31/1), Dr. Yuanita shared that keeping students engaged during class was indeed her biggest challenge. As the head of the Laboratory of Educational Games (LEG) SBM ITB, Dr. Yuanita then shared her views regarding LEG's current project, game-based learning. According to her, game-based learning is a learning method that utilizes games to help students stay focused during class.
Initially, LEG was built as a community for lecturers who loves playing or creating games. As for now, LEG has been transformed into a laboratory that consists of 19 team members who are led by Dr. Yuanita as the head of the laboratory. Aside from the lecturers, LEG also has its own programmers to support its future projects.
LEG started developing their game-based learning to support the learning process of SBM ITB students. One of which is a game called "Business Empire" that has been played in various courses, including the Introduction to Business course. Dr. Yuanita also mentioned that she introduced this game during her visit to Reutlingen University ESB Business School in Germany. During her lecture, Dr. Yuanita used games to demonstrate the basic concept of logistics and distribution in the retail industry. She also interacted with several lecturers of ESB and found that they are also interested in game-based learning. At the end of the visit, they came to an agreement to collaborate in developing games to be used during classes both in SBM and ESB.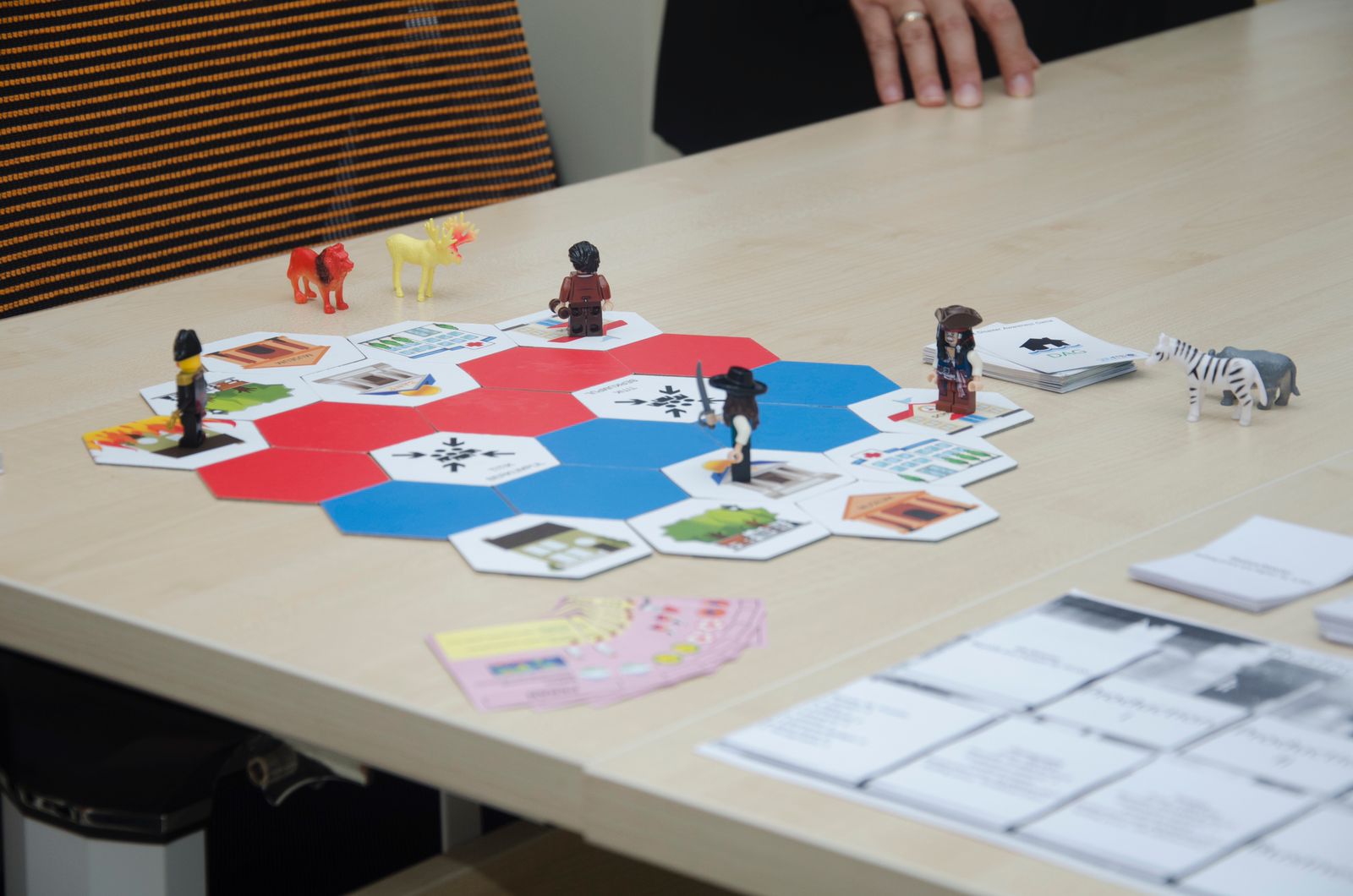 Game-based Learning
Unlike gamification which uses game elements in a teaching scenario, game-based learning uses actual games as its medium for students to learn a specific topic. Before developing the game, the creators should determine the learning outcomes as the purpose of the game. Furthermore, it is said that game-based learning is not usually used as the main method of learning. Instead, this method serves as a support for the lessons.
Dr. Yuanita said that in operations and supply chain management courses that require calculations, these games can be used as an introduction to understanding the topic's urgency and context before moving on to the more complex calculations. Aside from operations, game-based learning can also be used for any other topic. What makes this learning method effective is that by playing the game, students will get a first-hand experience of a certain topic before learning it theoretically.
"The essence of game-based learning is that it should be fun, hence it is very important to make sure that the game does not get too complicated," said Dr. Yuanita.
Dr. Yuanita gave an instance regarding a game that was used to study the topic of supply chain management. "After the game had ended, when I explained the details (of the topic) to the class, students are able to relate to it from their gaming experience and ended up being more engaged during class. They are also remembering the topic better since they can relate it to their game performance."
Other LEG Activities
Aside from providing educational games to support the learning of SBM ITB students, the LEG team also has several ongoing projects. The first one is developing a gamified learning management system (LMS) that incorporates gaming components, such as a leaderboard and point system. The second one is creating several digital games so that more people can have access to it. One example of this is a 3D treasure hunt combined with a campus tour. The system of the game is that the students will be given clues all over the SBM building to find the designated treasure.
As the leader of LEG, Dr. Yuanita's short-term goals are to make LEG more known to the academic community of SBM and the wider public. She also stated that LEG is open to collaboration, whether it is to develop an educational game together or other projects. Dr. Yuanita is also open to making use of LEG's educational games in different stages of education, for research purposes, and even for community service.
Written by Student Reporter (Puteri Tricahya Utami, Management 2024)