Having shoes with famous brands or unique shapes is a trend for teenagers. A large number of enthusiasts in this sector promises lucrative business opportunities.
Raditya Almuricha, an alumnus of the SBM ITB class of 2019, managed to seize this opportunity. Through the company he founded, Palugada Streetwear, Almuricha has succeeded in managing the streetwear business by utilizing digital platforms.
Almuricha shared his success story at the Ganesha Business Festival talk show in Bandung Sunday (26/2). Palugada Streetwear is a company that sells famous brand shoes and custom variations. Almuricha does have a deep interest in streetwear; hence he decided to do business in shoes.
Almuricha started Palugada when the Covid-19 pandemic hit. At that time, Almuricha thought about selling online.
However, Almuricha does not sell existing goods but listens to customer requests, aka pre-orders. If customers ask for shoes with a certain variation, Palugada will buy that type of shoe and process it for the customer. In other words, Palugada is doing dropshipping.
Before Palugada became famous with numerous customers as it is today, there were certainly many challenges. One of them is fluctuation.
Almuricha implemented several ways so that his business could survive when economic fluctuations occurred. First, it builds a strong mental foundation, such as an entrepreneur mindset, business ethics, etc.
After mastering the foundation, he began to implement strategies in business. Competition in the creative industry is very tight.
According to Almuricha, selling entertainment is the key to marketing his business. Marketing is not just about uploading posters and stuff. But marketing must also provide entertainment to the audience so they can be interested.
In the past, Almuricha used brand ambassadors to market his business. One of them is Indy Ratna, a celebrity and artist from Jurnalrisa. Its popularity is enough to make Palugada's business seen by many people. However, over time, this method is less effective.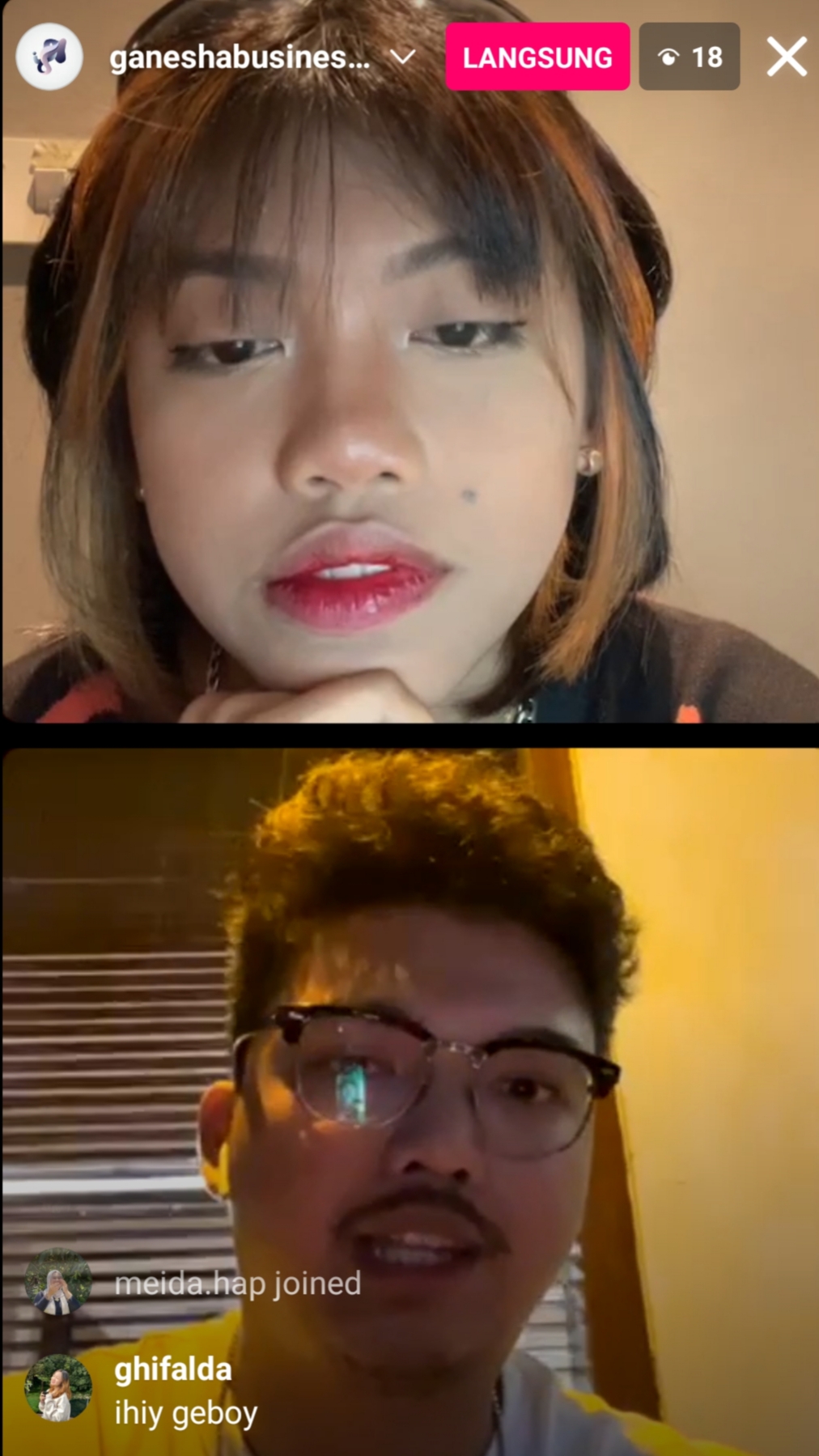 Finally, in 2021, Palugada will put more effort into creating educational content about streetwear, participating in community events, and collaborating with the community. Palugada has become a forum for the community to show their shoes.
Palugada also made two programs: Palugada Rongsok containing trending fashion thrift among teenagers and Palugada Goyang attracting customers through music events. This change is quite effective in attracting customers who like the streetwear industry. Almuricha felt that studying at SBM gave him adequate knowledge for him to build his business.
Written by Student Reporter (Luthfaliya Zahira, Management 2025)