Taxes are crucial for business owners. So many big businesses are ignorant of taxes, so they are surprised when the tax administrators carry out an audit, then they are exposed to a large amount of tax.
"If you want to start a business, remember that the first thing to take care of is taxes!" said Widi Widodo to his son, saying that the first thing he taught his son when he wanted to start a business was to take care of the taxes first.
Widi is the Head of the Primary Tax Management Office (KPP) for the Jakarta Pasar Rebo area. On Friday (31/3), The Greater Hub XIV financial mentoring session entitled "Tax For Startups" invited Widi to explain startup founders who are members of the SBM ITB business incubation program, The Greater Hub.
Widi shared basic knowledge about taxation that applies in Indonesia. This information includes what taxes are, why we have to pay taxes, where tax money is used, the taxation system in Indonesia, to the sanctions that apply to taxation.
Widi shared his experience in dealing with taxation. Many companies use the services of a tax consultant like a firefighter.
"When the tax officer has eyed the company and it is known that it has a large exposure, the company called a tax consultant," he said.
In this regard, Widi advised The Greater Hub XIV participants to hire a part-time tax consultant. Besides the lower costs compared to full-time tax consultants, the part-time system is also suitable for newly established startups that do not yet have complex financial activities.
"For a newly established business like this, there's no need to hire a full-time tax consultant; it's expensive. Just hire a part-time tax consultant once a month or once a week," suggested Widi.
In this session, Widi presented several examples of tax cases for a company, accompanied by a discussion of the calculation steps. If participants are confused about the technical calculations, Widi invites them to come directly to the tax office for a consultation and assistance.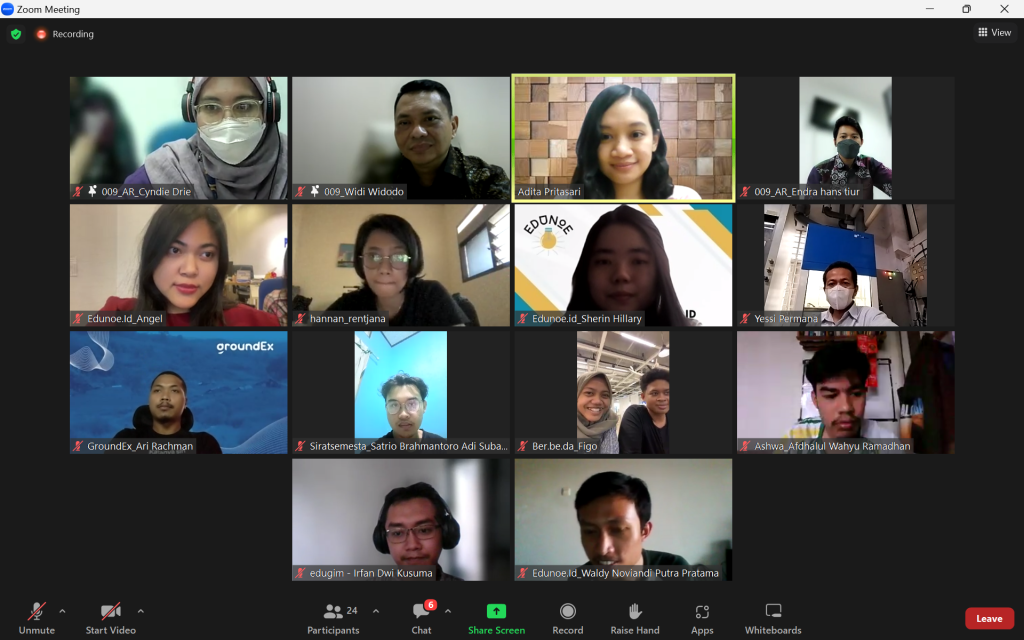 Written by Student Reporter (Anggi Nurdiani, Management 2024)