Pennoh Philips Kembaren came to the Operations and Supply Chain Management class of BLEMBA68 Master of Business Administration at SBM ITB on Monday (3/4), a guest lecturer. Philips discussed the company's management system. He shared basic theories about product quality, total quality management system (TQM), six sigma quality, ISO 900, and baldrige excellence framework (BEF).
According to Philips, the quality of a company's product or service is an invaluable long-term asset. If product quality increases, more and more customers will be satisfied with the company's products/services and are more likely to make repeat purchases and eventually become loyal customers. He added that maintaining loyal customers is more important than finding new customers.
"By ensuring that products, services, and processes meet high-quality standards, organizations can build customer loyalty, increase customer satisfaction, reduce waste and costs, and improve overall performance," said Philips.
Quality can be evaluated on various criteria, such as reliability, durability, functionality, usability, safety, efficiency, and effectiveness. It can also be subjective, as customers may have different expectations and preferences based on their experiences and perceptions. In a business context, quality can be an important factor in determining the success and competitiveness of an organization.
Still related to product quality, Philips believes the highest quality is the lowest cost. Production of higher-quality goods can also reduce quality costs.
From a buyer's point of view, the highest quality items will have the fewest problems, and the cost of dealing with problems far outweighs the extra purchase costs. Therefore, companies must pay attention to quality to increase customer loyalty and market confidence.
Philips strengthens its argument by presenting research results that prove that the cost of poor quality can range from 15% -40% of business costs. Examples include rework, returns or complaints, reduced service levels, and lost revenue.
The cost of eliminating failures in the customer phase is typically five times greater than in the development or manufacturing phases. Effective quality management reduces production costs because the quicker the errors are found and corrected, the lower the cost.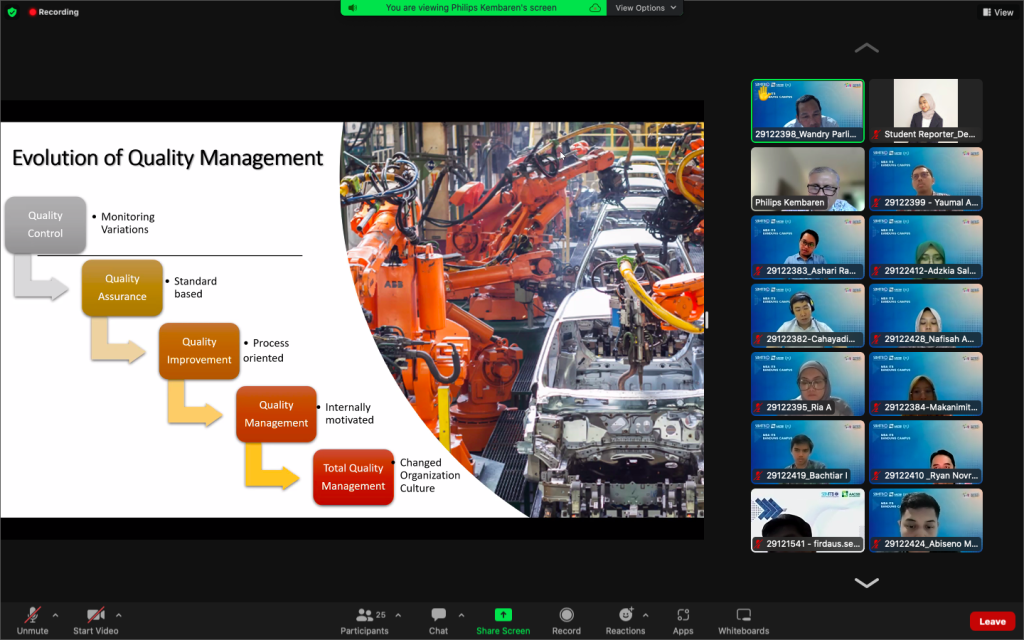 Written by Student Reporter (Defrina Dwifani, MSM 2022)