SBM ITB has made another international achievement through the latest innovations carried out by the Nussava team. The team consisting of five students, succeeded in creating edible films from cassava-based ingredients, containing vitamins and functioning as a healthier and environmentally friendly alternative to plastic packaging. Their achievements were recognized in a prestigious business competition, the Asian Student's Venture Forum 2023 in South Korea, where they won the gold medal and took home $1,500. This achievement is clear evidence that ITB students can create useful innovations with a positive impact on the environment and society.
Above Asian Student's Venture Forum 2023 is a business competition event held by the Korea Economic Daily in South Korea from March 29 to April 1, 2023. This event was attended by more than ten teams from well-known universities in Asia, such as Korea, Indonesia, Vietnam, Taiwan, Brunei, Israel, and others. Five students from Indonesia, consisting of Putri Dzakiah, Calista Rachel, Wildan Zaki, Gerald Bimo, and Nabila Inas, succeeded in representing SBM ITB in the event.
Putri (as the team leader) explained that the initial stage in the AASVF 2023 competition was the selection of a summary of business ideas from each team. After the screening process, only two teams from each country were selected to represent their country, including teams from ITB and UI as representatives of Indonesia. From the initial selection, only 14 teams from various countries managed to qualify for the final stage.
The products they create can provide extra health benefits to consumers as an alternative to plastic. They developed the idea, Nussava, a cassava-based edible film to replace plastic sachets as a response to global problems due to the accumulation of plastic waste, which is not decomposable and harmful to the environment. The product is expected to help reduce the negative impact of using plastic and provide more environmentally friendly solutions.
"One of the reasons why the raw material was chosen from cassava is because Indonesia is a mass producer of cassava, and it has been processed into various products that are used globally," said Wildan.
Gerald continued the decline in the demand for traditional cassava products has caused cassava producers and sellers to suffer financial losses and lose jobs. By creating products like Nussava, they hope to create new jobs and help solve this problem by creating sustainable supply chains and production lines.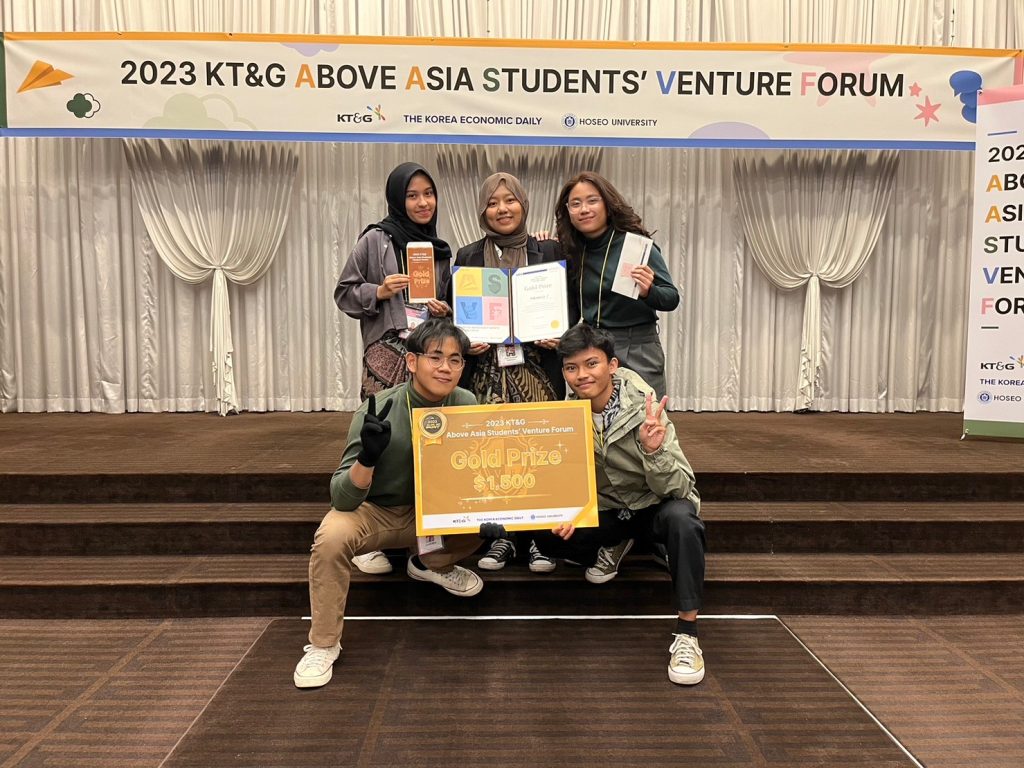 Written by Student Reporter (Mutiara Humaira Lestari, Management 2024)