"Exploring and redefining materials in terms of jewelry is what KAR is all about," said Tania Kardin during her opening remarks at the Business Growth and Management guest lecture session on Monday (17/4). Tania is a gem designer at KAR Studio, a local jewelry brand that focuses on ceramics as its primary material.
Ten years ago, Tania and her fellow alumni from Bandung Institute of Technology's Craft program started KAR with limited capital. They rented various equipment for jewelry production and worked closely with senior alumni who had a ceramics studio. At that time, Tania and her team were still in trial and error mode, trying to determine the product collection, select raw materials, and produce their jewelry.
Their products initially faced a lot of skepticism from customers, particularly regarding the use of ceramic as the base material. Ceramic-based jewelry was not very popular at that time. However, Tania and her team did not give up. They persevered, and KAR Jewelry eventually received media coverage from a design magazine. Tania and the team considered this a validation that ceramic-based jewelry could be an alternative and had its uniqueness and market.
Today, KAR Jewelry offers innovative product collections by combining ceramics with textiles, playing with color combinations, and creating a limited mini-collection apart from their signature product.
As an entrepreneur, Tania admits that she and her team often feel stuck, bored, and discouraged with the state of their business. However, she believes that knowing how to bounce back is the most important thing. She applies the mindset that whatever happens to the business is a lesson to work even better and to always remember why the business was built. There must be a lot of big dreams that they still want to achieve."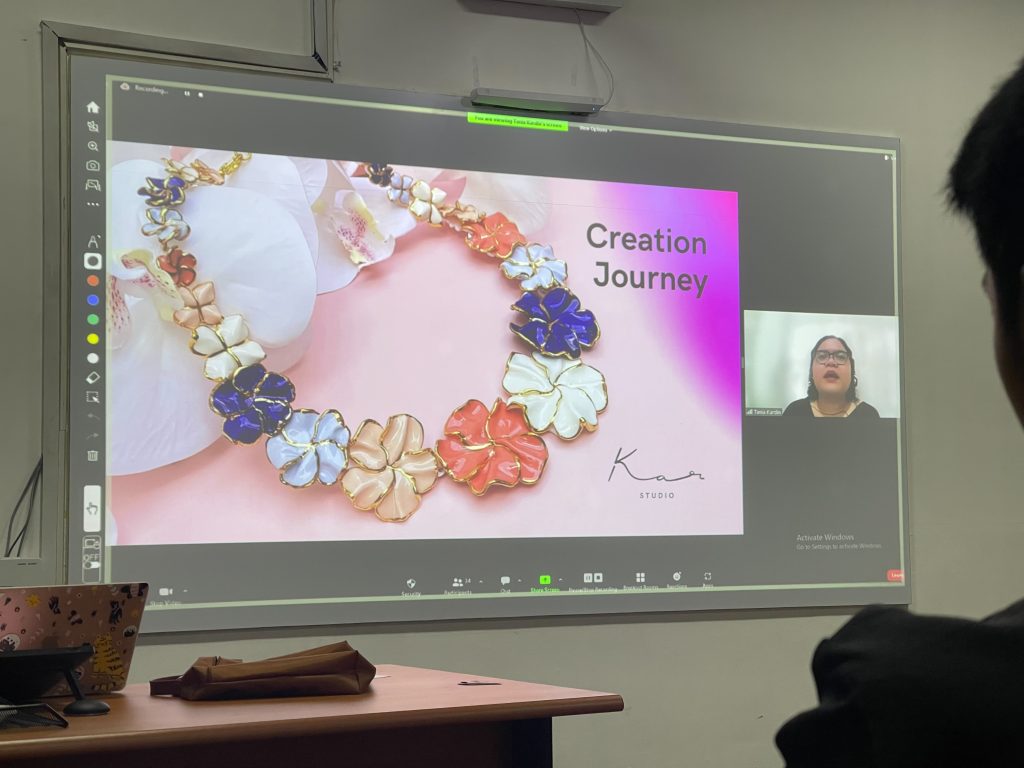 Written by Student Reporter (Firstya Maulida, Entrepreneurship 2023)