The online food delivery market is experiencing rapid growth, offering customers a practical and time-saving option for ordering food. With numerous promotions and offers, the demand for online food purchases is steadily increasing. Customers are drawn to the convenience and variety of food choices available when ordering online.
Gofood, the food delivery service under Gojek, has played a significant role in developing this market. Gofood originated as an extension of the Gosend (goods delivery) service, predominantly used for food delivery. Due to its popularity, Gojek established Gofood as a separate service. Satria Situmorang, Senior Vice President and Head of Food & Ads Business at Gojek, explained the evolution of Gofood during a Public Guest Lecture on "Co-creation Practice in the Indonesian Tech Industry" held at the Freeport Building Auditorium, SBM ITB, on Friday (5/5).
Satria highlighted Gofood's journey and emphasized its collaboration with thousands of micro, small, and medium-sized business partners who serve as food providers on the platform. To enhance consumer satisfaction and support the sales of Gofood partners, personalized filter orders were introduced. This involves leveraging data analytics and machine learning algorithms to tailor food and advertising recommendations based on user's past behavior, preferences, and demographic information. By analyzing this data, food delivery apps can suggest options that align with users' tastes and preferences, resulting in a more convenient and efficient ordering process.
Anrian Tamba, the Chief Business Officer of PT Agriaku Digital Indonesia, views venture building as a strategic co-creation model for developing new businesses within existing ecosystems. This approach involves collaboration between investors, entrepreneurs, and companies to create new ventures that leverage the ecosystem's potential. The objective is to drive innovation, growth, and profitability while benefiting the ecosystem as a whole.
The business development model typically involves identifying promising market opportunities and creating a team of entrepreneurs, investors, and domain experts to develop and launch new ventures. Building a business within an ecosystem offers numerous advantages, allowing companies to tap into its strengths and increase their chances of success.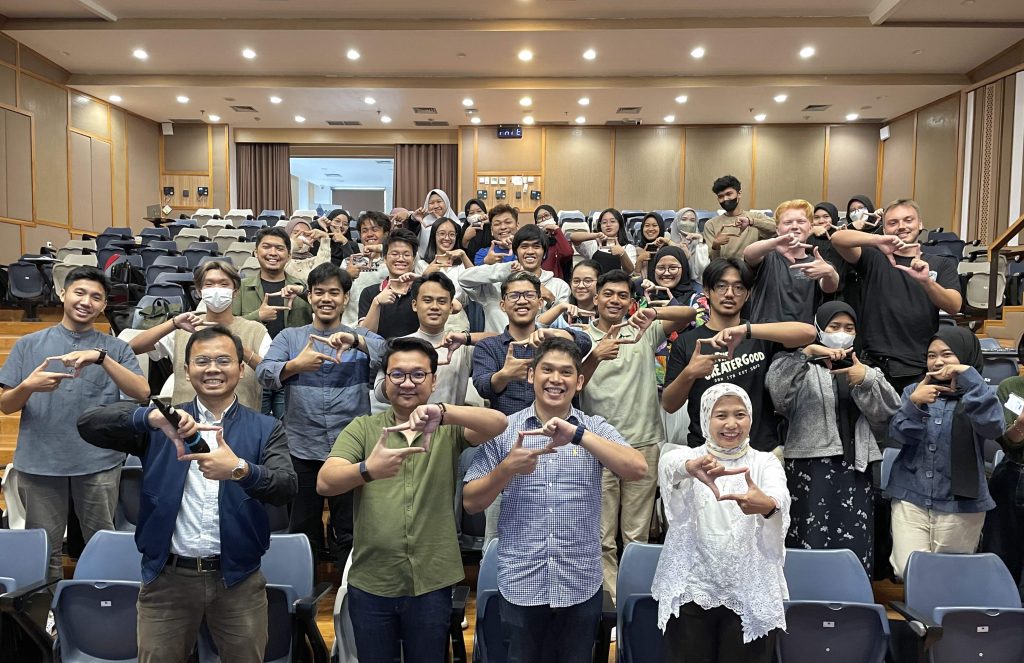 Written by Student Reporter (Defrina Dwifani, MSM 2022)