With the upcoming academic year, SBM ITB has warmly welcomed the incoming class of the Master and Doctor of Science in Management program for 2023. Before embarking on their demanding academic journey on August 21st, they are indulging in a two-day event entitled "Navigating the Research Journey, Master and Doctor of Science in Management 2023."
Set against the tranquil Wisata Alam Gunung Puntang backdrop, the event started with an exhilarating "Amazing Race." This challenge, filled with puzzles and missions, assessed the participants' abilities in group dynamics, logical reasoning, and adaptability. It transformed into not just a race against time but also a race to foster mutual understanding among the participants.
As day turned into night, the attendees retreated to the cool embrace of Pangalengan's breezes at Villa Bougenville. Here, the students of MSM DSM 2023 were immersed in Indonesia's rich cultural heritage.
Under the guidance of Pak Asep Nata and Pak Priyadi, they delved deep into the harmonious worlds of Karinding and Angklung. And it wasn't just a listening exercise.
Haura Athaya, an enthusiastic student from MSM 2023, expressed, "Playing the Angklung with everyone under the starry night was an experience I'll cherish forever!"
The second day was really exciting. The students were whisked away for a thrilling rafting adventure in Situ Cileunca. The cool waters and the brisk air of Pangalengan weren't just refreshing; they acted as catalysts in forging new bonds. As laughs were exchanged and memories made, it was clear that the connections formed would outlast the rafting trip.
Reflecting on the two-day induction, Tiffany Ar Rahim, another member of the MSM 2023 batch, noted, "The entire event brought us closer. We shared experiences, motivated each other for the journey ahead, and met inspiring individuals. It wasn't just an academic orientation but a lesson in self-awareness and teamwork."
As the sun set on this insightful event, Haura Athaya left her fellow researchers with a poignant message: "Facing challenges is a given. It's okay to feel anxious, but always have faith in yourself and your capability to tackle anything."
With such a robust start, the upcoming academic year for these researchers promises to be intellectually rewarding and a journey of personal growth and camaraderie.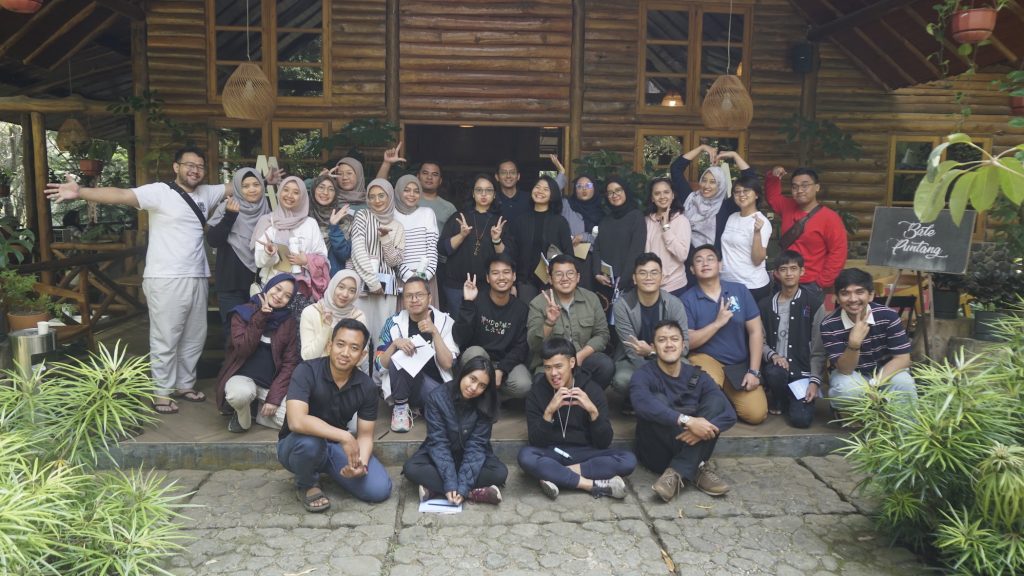 Written by Student Reporter (Defrina Dwifani, MSM 2022)