SBM ITB had successfully organized Ganesha Business Festival (GBF) 2021. This event was officially closed through an awarding night ceremony with the theme "Into the future: fulfilling our prophecy".
"Hopefully the whole sequence of activities already carried out will bring benefits and energy for all participants to keep working, obtaining knowledge, and networking amid the pandemic under the auspice of Ganesha Business Festival event," Said Sonny Rustiadi M.B.A.Ph.D, the initiator of GBF 2021, Sunday (25/4/2021).
Ganesha Business Festival (GBF) is a collaborative event between the management student association (KMM ITB) and the entrepreneurship student association (IMK "ARTHA" ITB) with the major goal which is to show the existence of SBM ITB to the general public, especially the students of other universities.
"GBF is a form of our effort to improve the condition of our nation, country, and government in the business sector in which SBM ITB definitely can keep contributing to the country's issues. We can keep encouraging the students and all elements of SBM ITB to give their best work to the nation," said Sonny Rustiadi.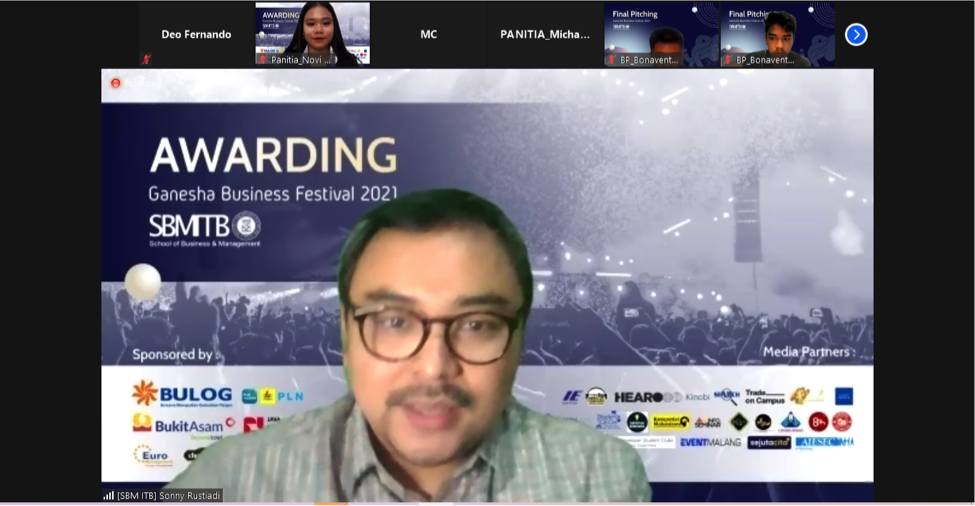 Ganesha Business Festival 2021 was expected to become a stepping stone in developing student activities in the long term. This event constituted a series of activities such as webinars/talk shows, exhibitions, a business case competition, a business plan competition, and other interesting events which were held from March to April 2021.
The business case competition was joined by more than 170 teams among university students in Indonesia. While the business plan competition was followed by senior high school students in which more than 50 teams joined this event.
The top three of business plan competition are Slowless, Tria Ambisi, and Independent teams while the top three of business case competition are Yes Yes Yes, Unicorn, and Demi Kamala teams. "We learn a lot by joining this event. Starting from compiling proposals till doing presentations," said Lintang Wuri, a Senior high school student who became one of the winners in GBF 2021.
The awards were given directly by the head of the entrepreneurship department, Akbar Adhi Utama ST., M.A.B., Ph.D., and the head of the management department, Dr.Eng. Nur Budi Mulyono,ST.MT. "GBF was designed as a platform to collaborate, achieve, and contribute for university and senior high school students in Indonesia," said Nur Budi. He also thanked those who had supported this event.
This awarding night was also enlivened by the performance of several musicians such as Masha Zulkarnain, Idgitaf, and ITB jass. This event was closed by game playing and musical performances.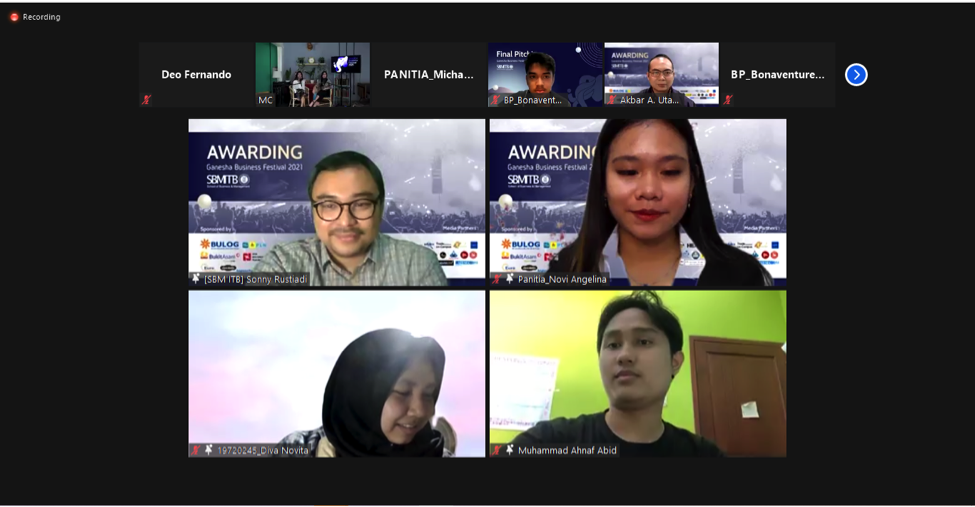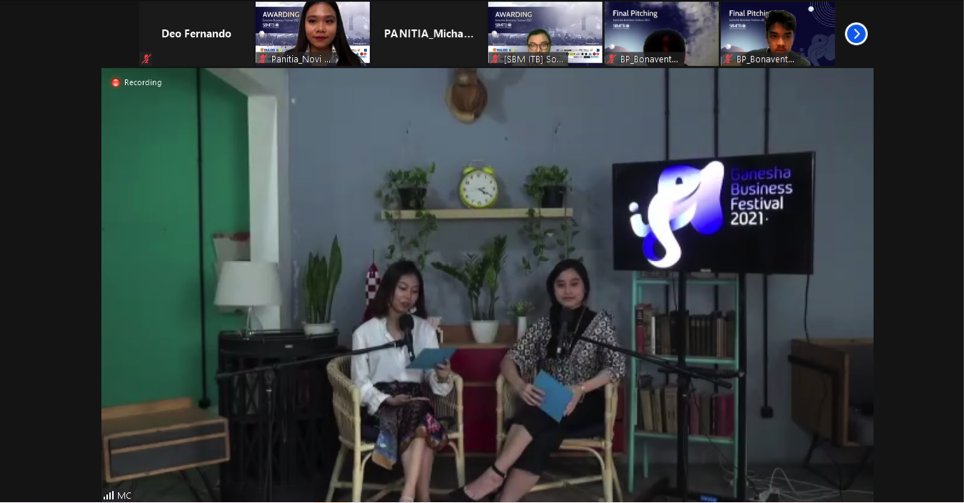 Written by Student Reporter (Deo Fernando, Entrepreneurship 2021)