As an institution, RANS Entertainment officially collaborates with SBM ITB in developing the world of education in the Metaverse. The collaboration between Raffi Ahmad's and Nagita Slavina's company and SBM ITB took place over time.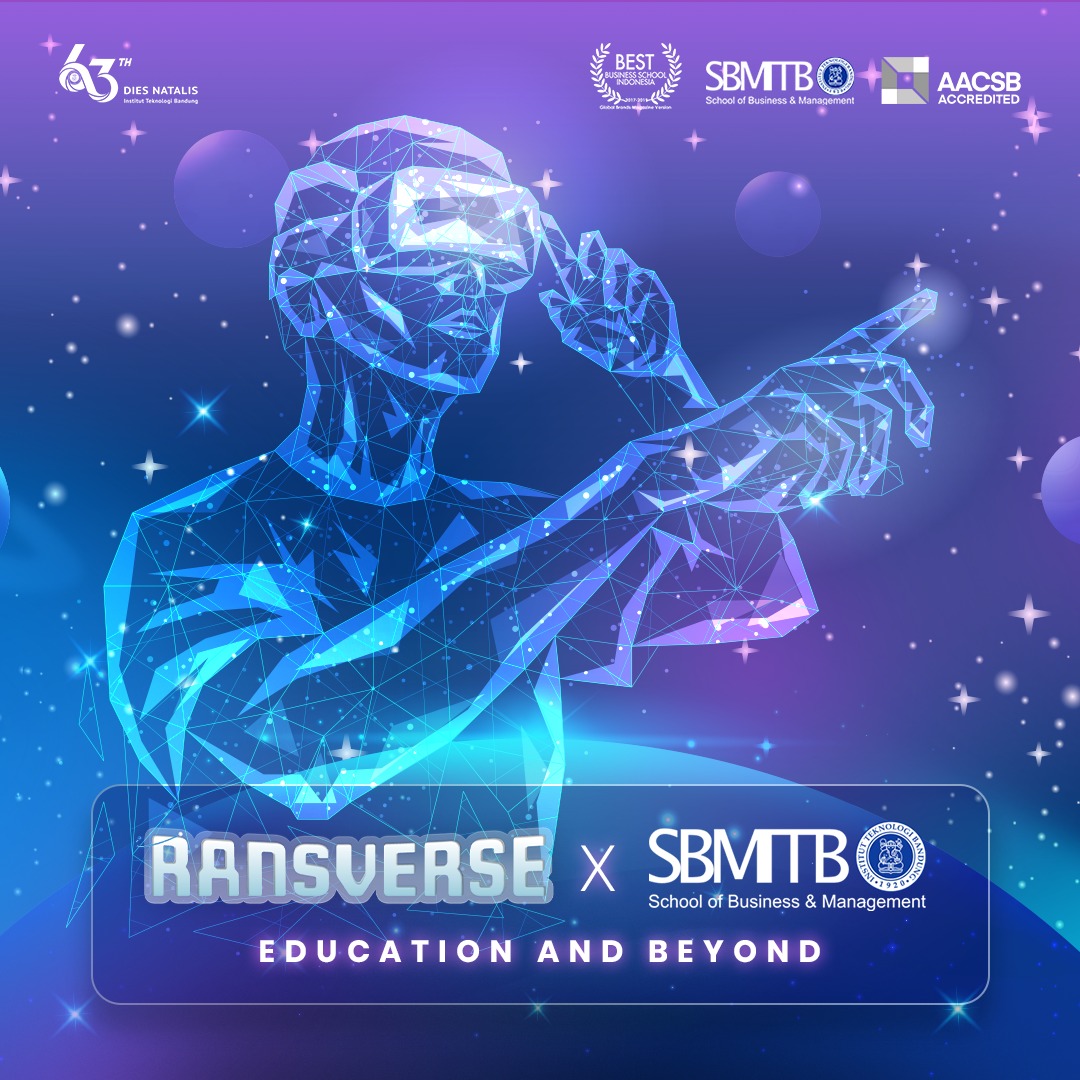 The covid-19 pandemic has altered the social life system. Many people have been aware of the rapid development of virtual and augmented reality technology in the digital world. The concept offered, particularly in the Metaverse, is to provide experiences similar to real-world realities. Meeting new people, shopping, and having fun are done in a new world.
RansVerse, owned by RANS Entertainment, is the first Metaverse in Indonesia to use VCGamers' blockchain technology as the foundation for connecting the physical and virtual worlds. RansVerse Builder will be a basic feature enabling users to create and design their non-fungible tokens (NFT), such as houses, costumes, vehicles, accessories, and so on.
Advantages in the field of education
Metaverse cannot be perceived solely through games and entertainment. Virtual and augmented reality technology can be used in various industries. The educational system is no exception. And as an innovative school, SBM ITB is expected to be a forum for exploration for anyone interested in this new technology.
Apart from virtual functions, we don't know much about the great benefits of the Metaverse. The virtual learning environment, on the other hand, becomes more lively, engaging, and experiential for each student by utilizing immersive capabilities. It is hoped that developing the digital ecosystem and exchanging brilliant ideas at SBM ITB will accelerate and produce many innovative potential leaders for the greater good.
SBM ITB will do several actions gradually in the future. The first step is establishing several laboratories at SBM ITB in the form of a metaverse version. Second, SBM ITB intends to expand partnerships with brands, content creators, gamers, and game developers so that this platform can serve both the local and international gaming communities. Finally, SBM ITB will continue to build a learning ecosystem that meets international quality and standards. Hence, SBM-ITB can continue as an international business school open to students worldwide.
So, what are you waiting? We're calling you from wherever you are. Let's be part of the big family of SBM-ITB innovative schools.
Written by Student Reporter (Erwin Josua, EMBA 2021)