Keluarga Mahasiswa Manajemen-KMM and Ikatan Mahasiswa Kewirausahaan-IMK "Artha" SBM ITB were finally able to hold the SBM ITB Succession School of Study Orientation (OS) face-to-face in 2022. The OS Succession School has been online for the last two years due to the pandemic.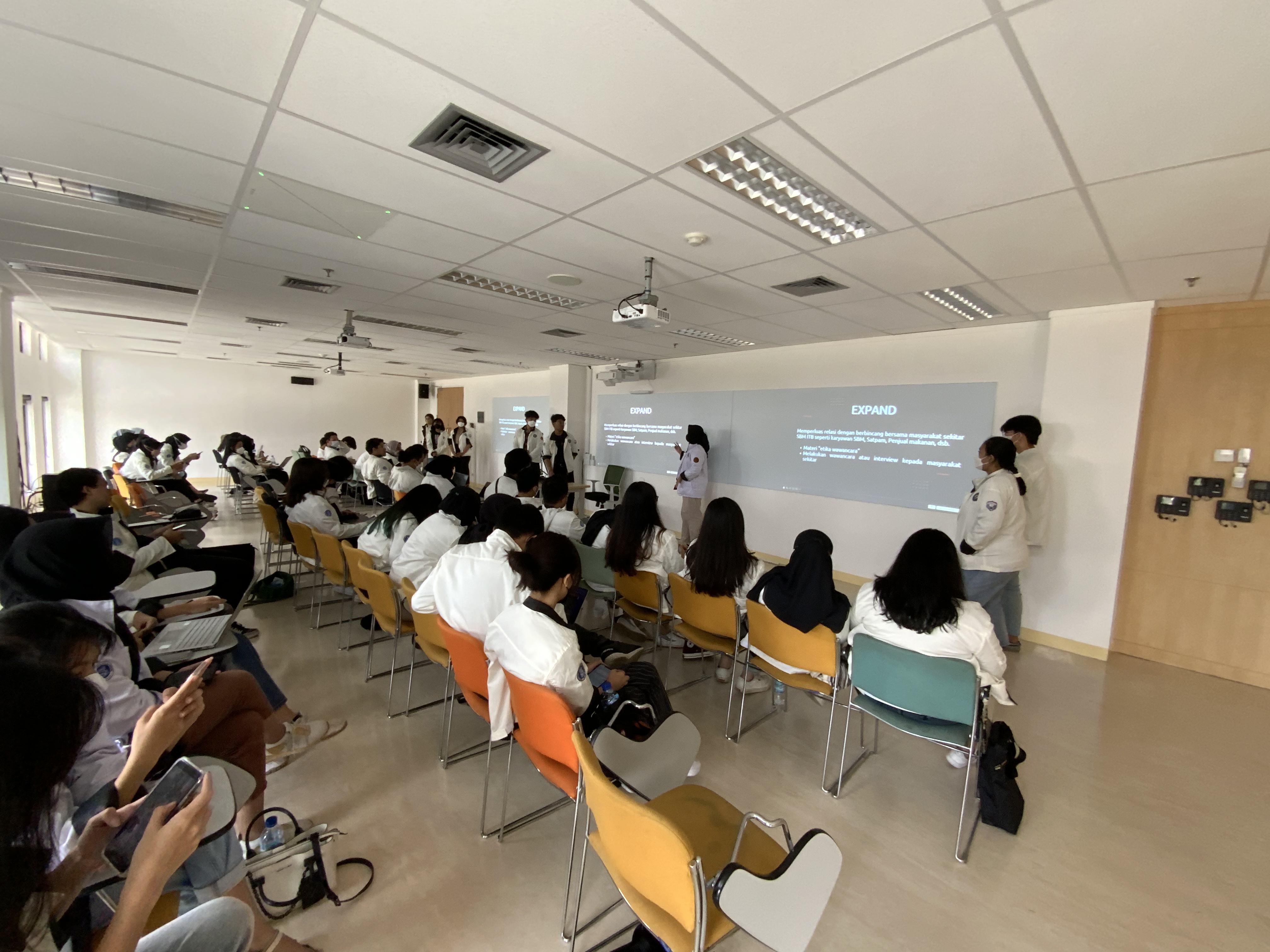 This SBM OS Succession School consists of several events. After a workshop on regeneration and group formation the previous week to analyze campus conditions, on Saturday (3/9/2022), each group presented the draft of the regeneration concept for the next SBM OS.
Held at the Freeport SBM ITB Building, each group presented their designs in detail and comprehensively. The administrators of KMM and IMK 'Artha' SBM ITB assessed and refined each group's design.
Naufal Dhamiri, the Head of the IMK Association 'Artha', hoped that through the 2022 SBM OS Succession School, the participants will get sufficient regeneration knowledge to answer the needs of the 2025 SBM ITB new students.
Naufal said there are several challenges on campus. Some of the challenges are the missing link and knowledge gap between the students participating in the OS online and offline and the adaptation of switching activities from offline to online.
"This year's offline implementation enables us to transfer the knowledge that becomes gaps and missing links between online and offline activities," concluded Naufal.
Written by Student Reporter (Reza Agung Pratama, MBA YP 2022)