SBM ITB welcomed a visiting professor from the University of Houston, Vanessa Patrick, PhD., towards the end of 2022. Her stay lasted for a month, starting from early November to early December. During her visit, Dr. Patrick shared her vast knowledge and experiences with the academic community of SBM ITB, starting from the undergraduate and doctorate students to the faculty, through faculty development classes, sharing sessions, coaching, seminars, and guest lectures.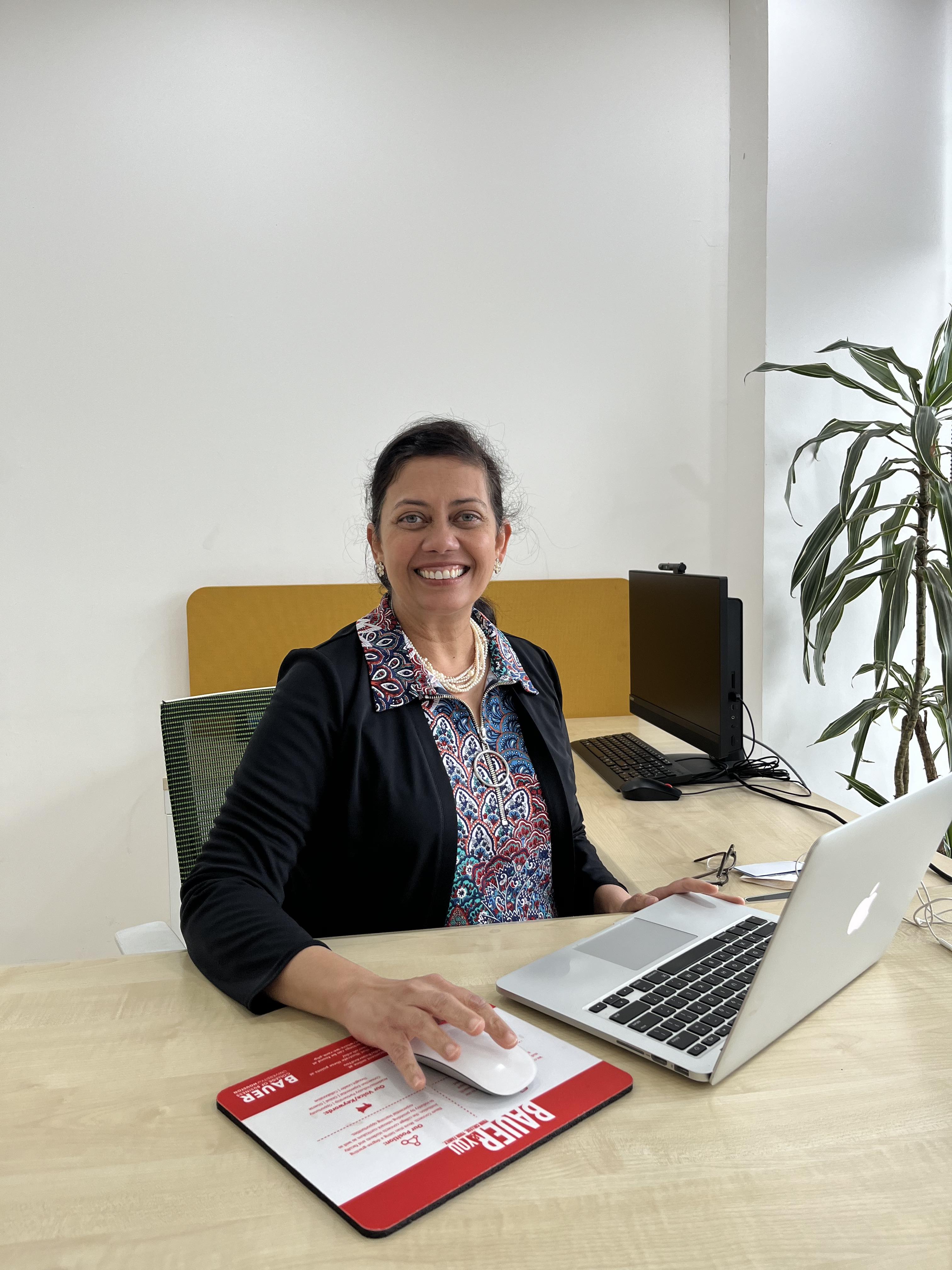 Dr. Patrick's first agenda item after the introduction of SBM ITB was the coaching of Doctor of Science in Management students. Then, the Integrated Business Asia 1 course invited her to guest at a lecture regarding the importance of inclusivity in business for International Business undergraduate students. In addition, she facilitated four faculty development classes during her stay. Drawing on her extensive teaching and research experiences, Dr. Patrick covered the topics of Publishing World-Class Research, Best Practices for Classroom Teaching, Writing for Researcher, and Translating Research into Action.
"[I keep the student's attention in class] by showing the students that I'm not teaching them material for a test, but that I'm sharing with them the knowledge that they can use for their lifetime," explained Dr. Patrick regarding her teaching philosophy.
Dr. Patrick advised ITB students to optimize their learning experience by participating in the classroom. She elaborated that since lectures are two-way communications, the more students participate and share their own experiences, the better the learning experience would be. She also acknowledged that many students hold themselves back (often out of fear) from participating in class despite having sufficient knowledge to participate. Dr. Patrick's tip is to practice a lot. She explained that the first try will be difficult, but doing it more will make it easier. She emphasized that the classroom is a safe environment to practice important life skills that are useful for success in one's career.
Dr. Patrick did not stop at the School of Business and Management. She also delivered a sharing session about The Power of Saying "No" on December 2nd 2022 and invited all of the ITB academic community to the event. Moderated by Dr. Nila Armelia Windasari, Dr. Patrick empowered the audience to give voice to their values and priorities as leaders. To expand the knowledge reach, she also provided the audience with evidence-based tools and techniques to help them navigate their personal and professional lives better. She shared insights and learnings from her forthcoming book titled "The Power of Saying No".
Aside from teaching, Dr. Patrick also expressed her joy during her stay in Bandung during her interview with the SBM ITB Marketing Communication team. She said that she has gone to tourist sites like Kawah Putih and has explored the city and tried the local cuisines. Out of all the new dishes that she tried, her favorite Indonesian dish is grilled ribs, widely known as iga bakar in Indonesia. She also enjoyed the Indonesian traditional herbal drink, jamu.
Overall, as a Fulbright Specialist, Dr. Vanessa Patrick had a valuable and memorable visit and inspired many students and faculty to continue learning and keep striving for the best.
Written by Student Reporter (Puteri Tricahya Utami, Management 2024)