Two students from the Entrepreneurship Study Program at the SBM ITB pioneered Nyampih in 2019. They created Nyampih, nyampah pilih-pilih (sorting waste), an application that connects beneficiaries of the waste with customers from the household level. The three values they use as the basis of their business are a flexible pick-up system, education through the application, and easy ordering within the application.
Nyampih won Young Leaders In Act, Best Digital Earth/Green Conservation Anugerah Innovillage 2021, organized by Telkom University Indonesia, and Top 20 YouthLab. Nyampih is still doing community service in rural areas, one of which is the village in Sumendang.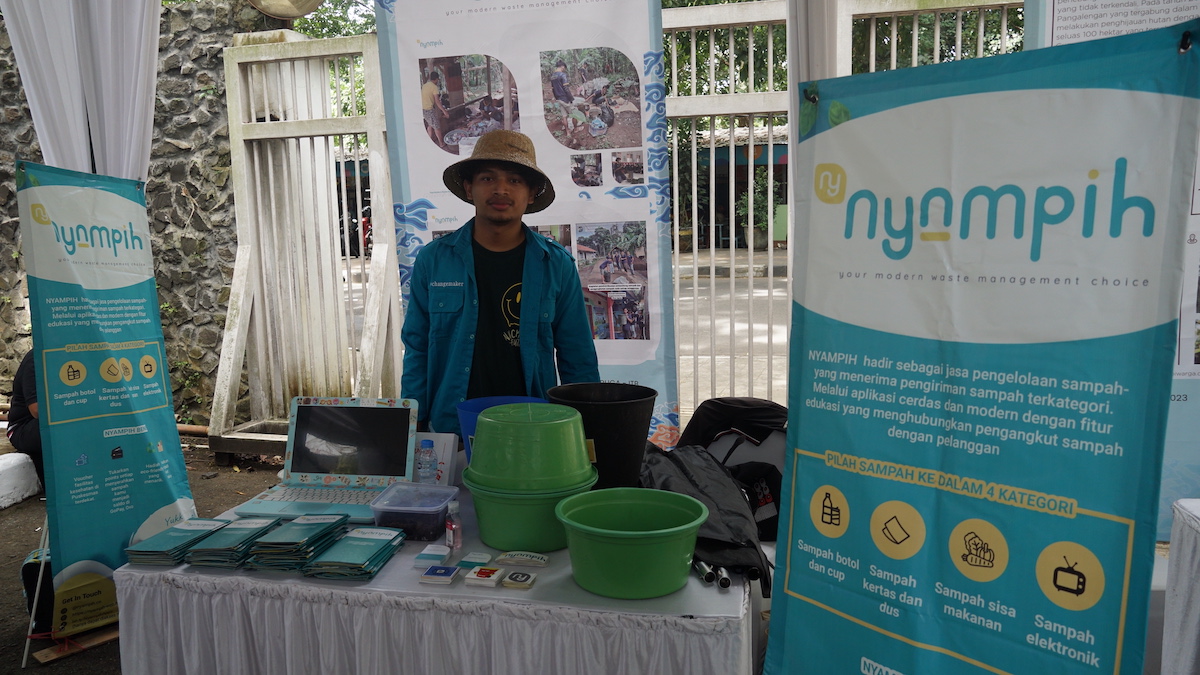 However, Nyampih plans to commercialize its project in the next three months. The agenda includes establishing a business-to-business (B2B) and business-to-consumer (B2C) business based in Bandung.
The scope of business includes the collection, sorting, and processing of waste. Nyampih will conduct another market test of the app prototype in February 2023.
"In the future, we hope that our business will be able to carry out the entire waste management process by ourselves, from collecting to selling recycled goods," said Karin Winda Lestari, the founder of Nyampih, when met at a business exhibition celebrating the 19th anniversary of SBM ITB at Campus SBM, Bandung, Friday (6/1).
Nyampih is one of the many business innovations exhibited at the 19th Anniversary of SBM ITB. Several businesses founded by both active students and SBM ITB alumni also showcased their innovations. Karin herself is currently a master's student at SBM ITB.
Besides Nyampih, there is Foodurama, a company that offers plant-based food. You can find more information about them on their website, foodurama. co, and their Instagram @foodurama.co.
Then there is Rawhaus which offers pre-assembled micro houses made from recycled products to reduce environmental impact. You can find more information about them on their website www.rawhaus-id.com, or their instagram page @rawhaus.id.
There is also Kopi Warga, a coffee shop that grows its coffee on land cleared for reforestation. You can visit their website www.kopiwarga.com or their social media account @kopiwarga.id.
Written by Student Reporter (Qanita Aisya Muhali, International Business 2024)