Worried that world energy prices will continue to rise, Ibrahim, a student of the MBA ITB, created an innovative solar cooker called Mag Fire. Ibrahim founded Mag Fire in 2022, offering solar stoves as a substitute for gas or electric stoves for cooking more sustainably.
Ibrahim stated that cooking with a Mag Fire stove could cut costs by up to 50% compared to conventional stoves. The community of mothers in Pasteur, Bandung, and Cirebon are said to have felt the benefits. Mag Fire installed a stove for them to share for community purposes.
"Mag Fire has gone through many things until now. In the future, Mag Fire will cooperate with the company's Corporate Social Responsibility (CSR) to distribute other solar stoves to the wider community," said Ibrahim while attending the Business Exhibition in the framework of the SBM ITB Anniversary. 19th in the SBM ITB Dictionary, Bandung (6/1).
Mag Fire is one of the many business innovations exhibited at the 19th Anniversary of SBM ITB. Several businesses founded by both active students and SBM ITB alumni also showcased their innovations.
There's Foodurama, a company that offers plant-based food. You can find more information about them on their website foodurama.co, and their Instagram @foodurama.co.
In addition, there is Rawhaus offering pre-assembled micro houses made from recycled products to reduce environmental impact. You can find more information about them on their website www.rawhaus-id.com, or their instagram page @rawhaus.id.
There is also Kopi Warga, a coffee shop that grows its coffee on land cleared for reforestation. You can visit their website www.kopiwarga.com or their social media account @kopiwarga.id.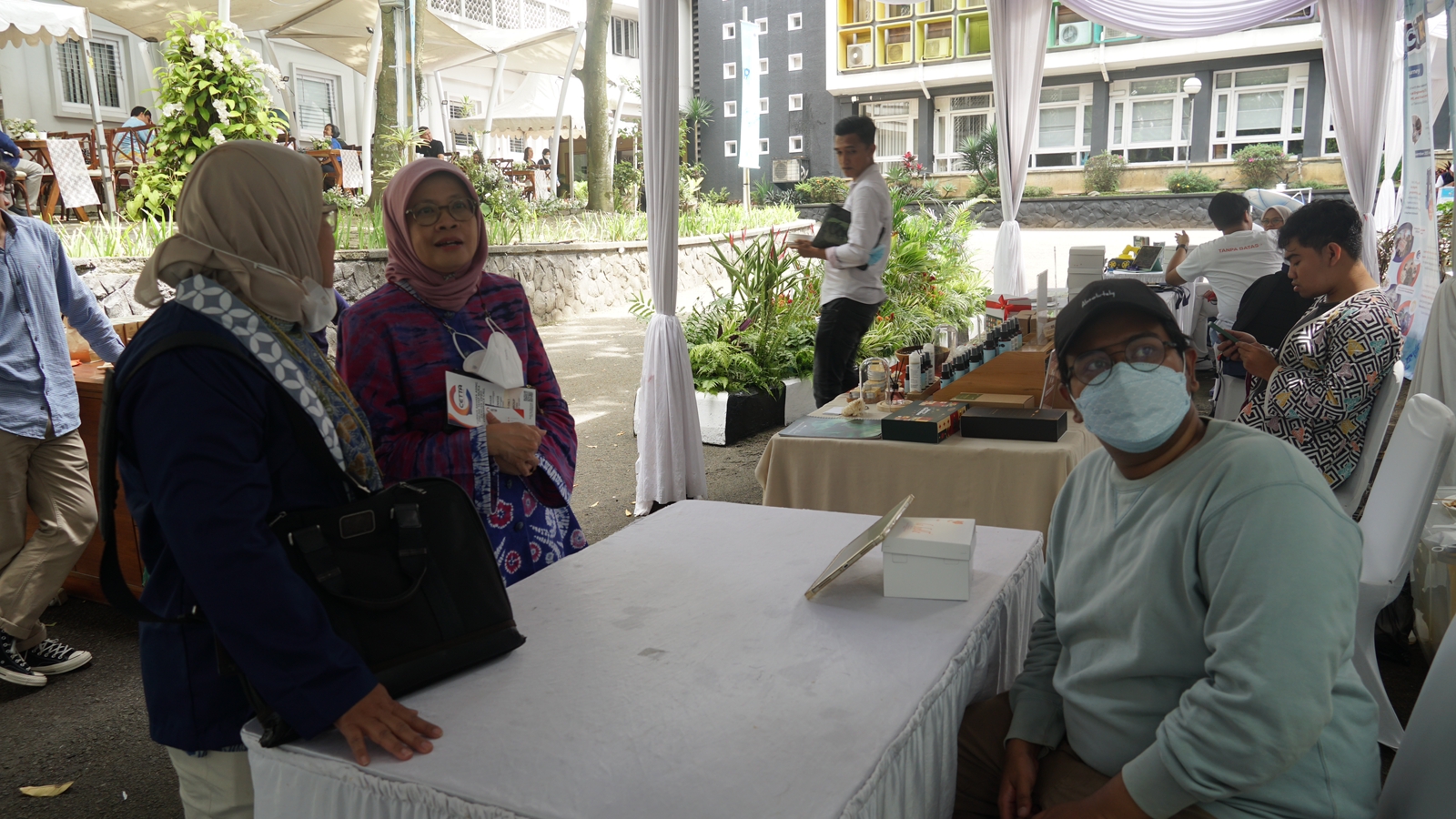 Written by Student Reporter (Anggi Nurdiani, Management 2024)