Kidz Adventura has a unique business. According to them, profit is not the main goal but rather the impact on the education of Indonesian children.
For this reason, they distribute 25% of profits to social programs. According to the Founder of Kidz Adventura, who is also an alumnus of the SBM ITB, Iden Darmawan, more than three thousand children in Indonesia and 500 families in Indonesia have benefited from their social programs.
"Twenty-five percent of the profit for the social program is not big because our focus is to get optimal impact," said Iden Darmawan modestly when met at the SBM ITB, Bandung, Friday (6/1).
Kidz Adventura is one of the business initiatives invited to exhibit at the 19th anniversary of SBM ITB. Kidz Adventura is a social enterprise in education that aims to equalize children's education in Indonesia.
Since its establishment in 2016, Kidz has won various awards. Among them are the 2019 Education Initiative Award from the Governor of West Java, the 2021 Youth Pioneer in the Field of Education from the West Java Provincial Youth and Sport Agency, and the 2022 National Great Youth Award in the Education Sector from the Ministry of Youth and Sports.
"Most social entrepreneurs don't last long because of the lack of benefits that those people experience. Something lasts a long time depending on who the founder is, who raised it, and the initial reason for its establishment," said Iden. "I am very passionate about children-related things; that's why Kidz Adventura can last long."
The programs they offers are School Holidays x Pesantren Kilat, Kidz Adventura Teaching Camps, Trauma Healing Parent Think, and Educational Scholarships.
Kidz Adventura's plan for the future is to have its school. He hopes this plan can be implemented as soon as possible. The school will accommodate children from both the upper middle class and lower middle class.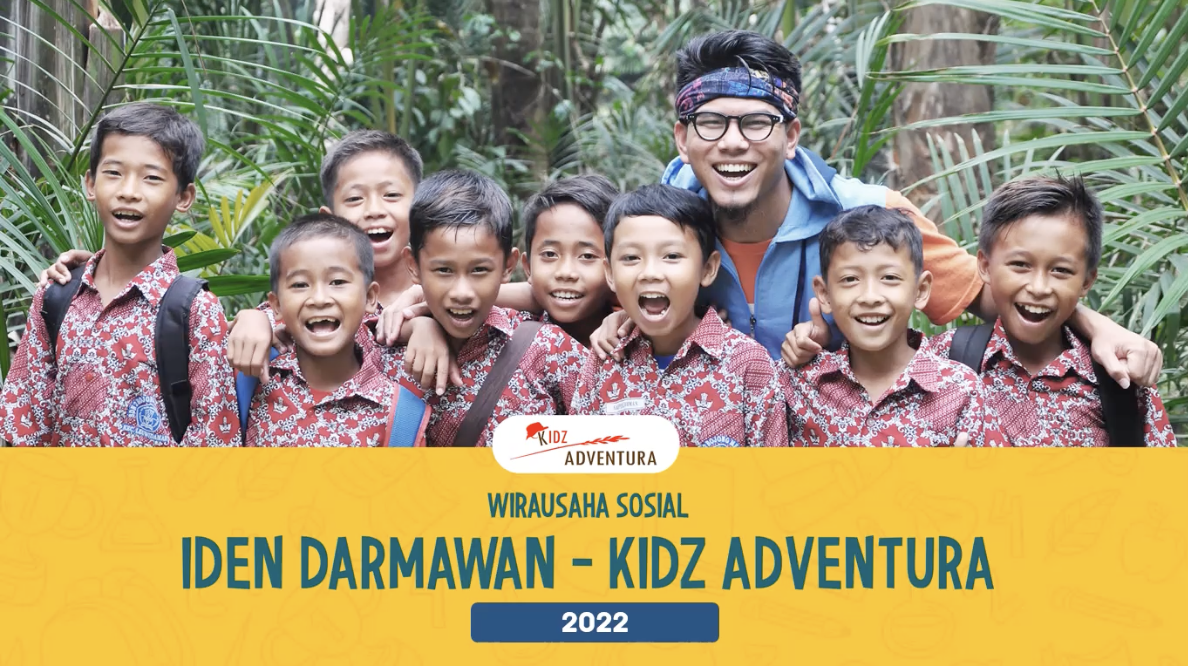 Written by Student Reporter (Anggi Nurdiani, Management 2024)