SBM-ITB is committed to supporting an economy principled in environmental, social, and governance (ESG) sustainability to have a more significant impact on society. SBM ITB is trying to collaborate with all parties to realize this commitment, including the government, business world, community, and society.
To reinforce this commitment, SBM ITB has launched a vision entitled "Flying Together" in Bandung on Tuesday (31/1). SBM ESG Chair Melia Famiola Hariadi explained this big vision to support future economic architecture. SBM ESG has conducted studies and strengthened its determination to sharpen its educational vision by taking an important role in the global economy and concentrating on ESG.
"To support this goal, SBM ESG developed six strategies: school governance, policy and strategy, sustainable learning, research, community in practice, stakeholder engagement, and partnership & co-creation," said Melia, a lecturer at SBM ITB, who is engaged in the field CSR and the sustainable business. "The strategy is narrowed into a bubble expected to develop and continue to share benefits."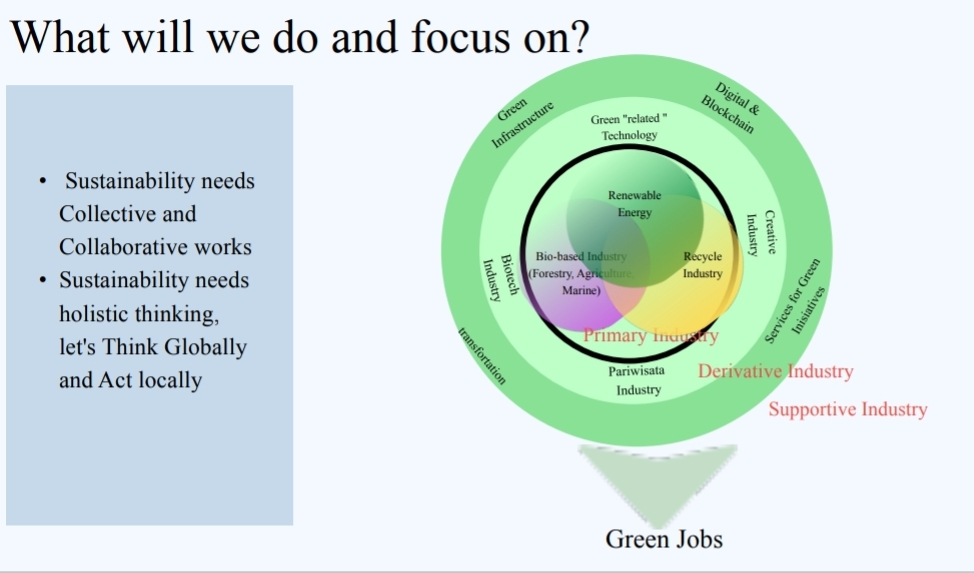 SBM requires a strong commitment through integrated campus governance, rules, and strategies to realize "Flying Together". SBM's direction now rests on preparing future business leaders who care about society and the environment to support world sustainability.
To carry out this vision, SBM ESG seeks to increase students' capabilities to become change agents for a sustainable economy. Currently, collaborative learning is being prepared, and there are more lectures based on experience to shape student awareness and abilities.
In addition, academics are also required to help the business world create low-carbon and inclusive businesses. Lecturers are directed to conduct research that has an impact on society. The research is also expected to support new economic growth for the local community.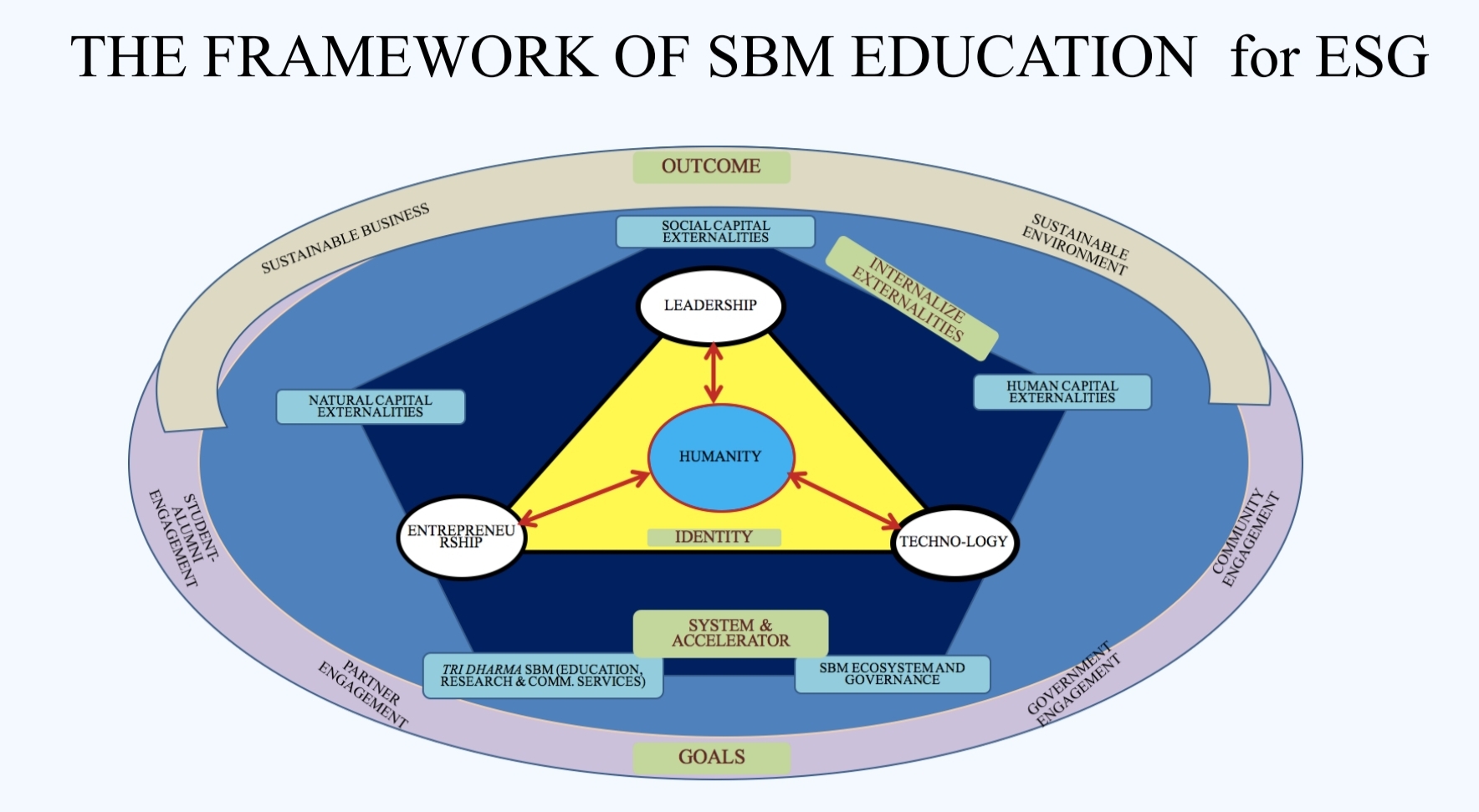 SBM also tries to spark the involvement of all parties to support the success of this goal. Several agendas have been initiated by SBM, such as a coaching clinic held by The Greater Hub to provide development assistance to startups.
"As a real manifestation of the strategy, there are three main bubbles as a reference: SBM-Society (Economy for The Poor), SBM-Business (Sustainable Business Initiative), and SBM-Environment (Circular Economy)," added Melia.
SBM ESG plans to give ESG awards to companies that have already processed and succeeded in transforming into sustainable businesses. Here, the assessment covers how the company provides solutions to environmental and community problems.
"The Ganesha Business Festival (GBF) will be packaged as a business competition that will have a big impact on community problems," said Melia. "We hope this activity can create change-makers who set up a business and provide solutions."
Award winners will be awarded funding for their business ideas. This activity will be implemented in 2024 after a preliminary study.
Written by Student Reporter (Bashravie Thamrin, Management 2024)