Mario Nicholas, the CEO of Kuncie, had the opportunity to share his experience of becoming an entrepreneur in Entrepreneurial Leadership for Business Growth course at SBM ITB on 22 February 2023.
Mario shared his story of starting his career to become an entrepreneur today. After graduating from the Faculty of Law, University of Indonesia, he started his career by becoming a lawyer for three months. But over time, he began to feel that being a lawyer was not something he liked.
Work that tends to be monotonous makes it impossible for him to explore and channel his creativity. Finally, Mario decided to resign from his job as a lawyer. He switched professions and began to pursue other fields, which helped develop him into the entrepreneur he is today.
After pursuing a career for about ten years in various companies, Mario realized that several elements are needed to become a successful entrepreneur. These elements include Money, Resilience, Network, Knowledge, and Luck.
Each element has its role and functions to support an entrepreneur's success. However, one hidden element can help balance all the elements needed by an entrepreneur, namely experience. The experience becomes a very important thing in the success of an entrepreneur.
The experience he has gained has brought Mario to set up his own company, Kuncie. Kuncie is a company engaged in career training and education, especially entrepreneurship. Kuncie provides learning tools for its users and empowers mentors by providing an adequate platform to share knowledge, build a community, and expand their relationships.
After the presentation session, Mario invited SBM ITB students to ask several questions to be discussed and discussed in the Entrepreneurial Leadership for Business Growth class that day. The students also took advantage of this opportunity to increase their knowledge, especially in entrepreneurship.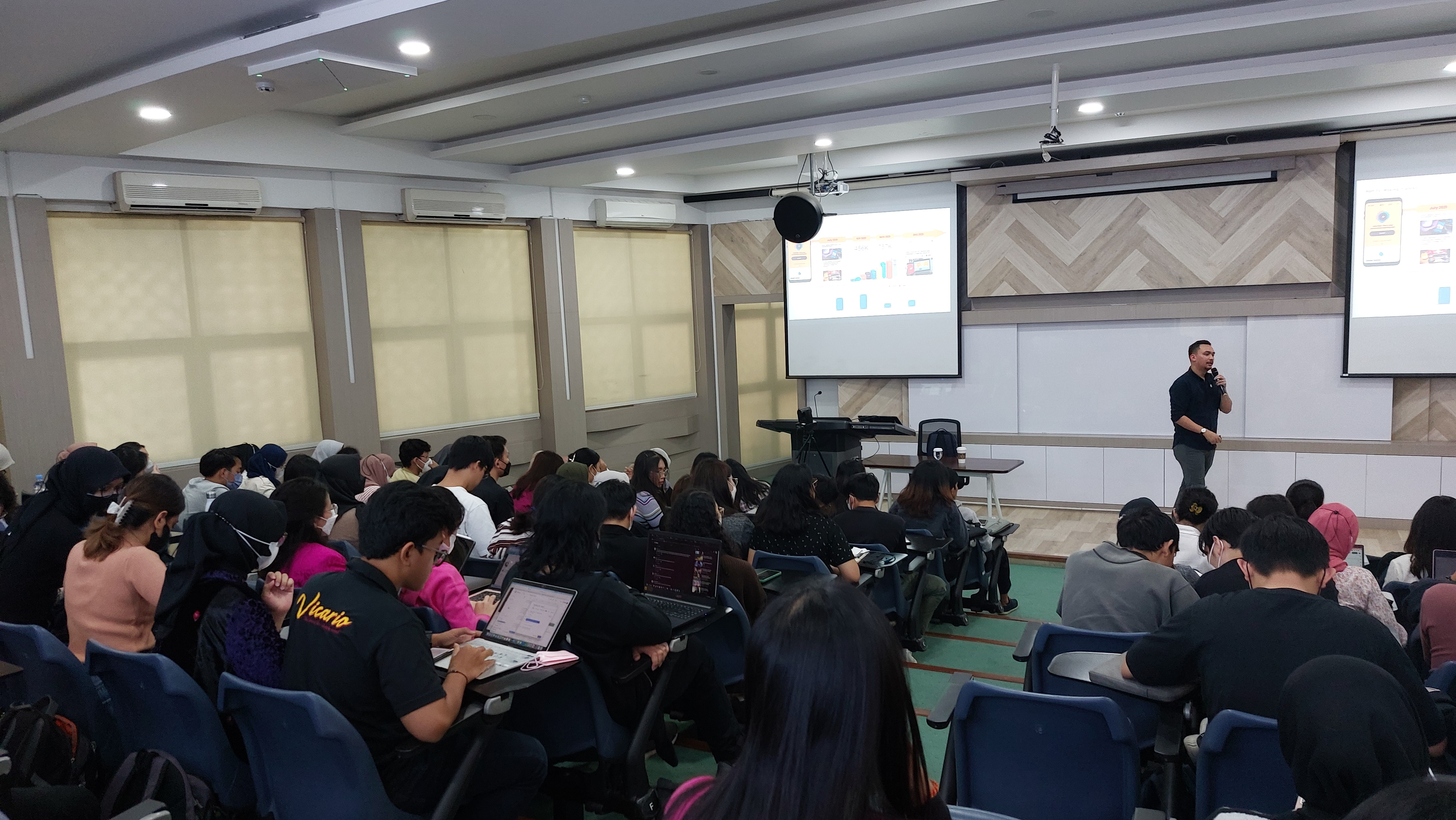 Written by Student Reporter (Anggi Nurdiani, Management 2024)