BebasInvestasi CEO Kevin Giarto said there are five phases in personal finance management, aka personal finance. The phases consist of managing personal money, building financial security, accumulating wealth, preserving wealth, and leaving a legacy.
Kevin shared his knowledge about personal finance in the Evening Class event organized by the Management Student Family, Bandung Institute of Technology (KMM ITB), in Bandung on Friday (24/2). A discussion is a form of support for students in learning technical skills.
Even though personal finance consists of five phases, Kevin, on this occasion, only focused on discussing phases one to three. Kevin adjusted the focus of the discussion for the participants, mainly students.
Kevin suggested that in the first phase, people should focus on spending on daily necessities, paying off debts, and generating a stable income. After the debt is paid off and the income is stable, you can proceed to the second phase, building financial security. In this phase, one should focus on creating an emergency fund for the year's expenses. In addition, it is advisable to buy insurance to maintain health.
Continuing in the third phase, namely, accumulating wealth. Kevin highly recommends that students start studying investing in expanding personal wealth and preparing for retirement funds.
"Make a stable income and start making your money work for you by investing," says Kevin.
Kevin explained that investing is the most complex and difficult thing to learn alone. That's why Kevin founded a startup called BebasInvestasi.
Kevin believes that BebasInvestasi packages investment as an easy-to-understand and fun activity for everyone, including ordinary people. It allows anyone to invest through the platform because the stock value analysis will be simplified and easily understood.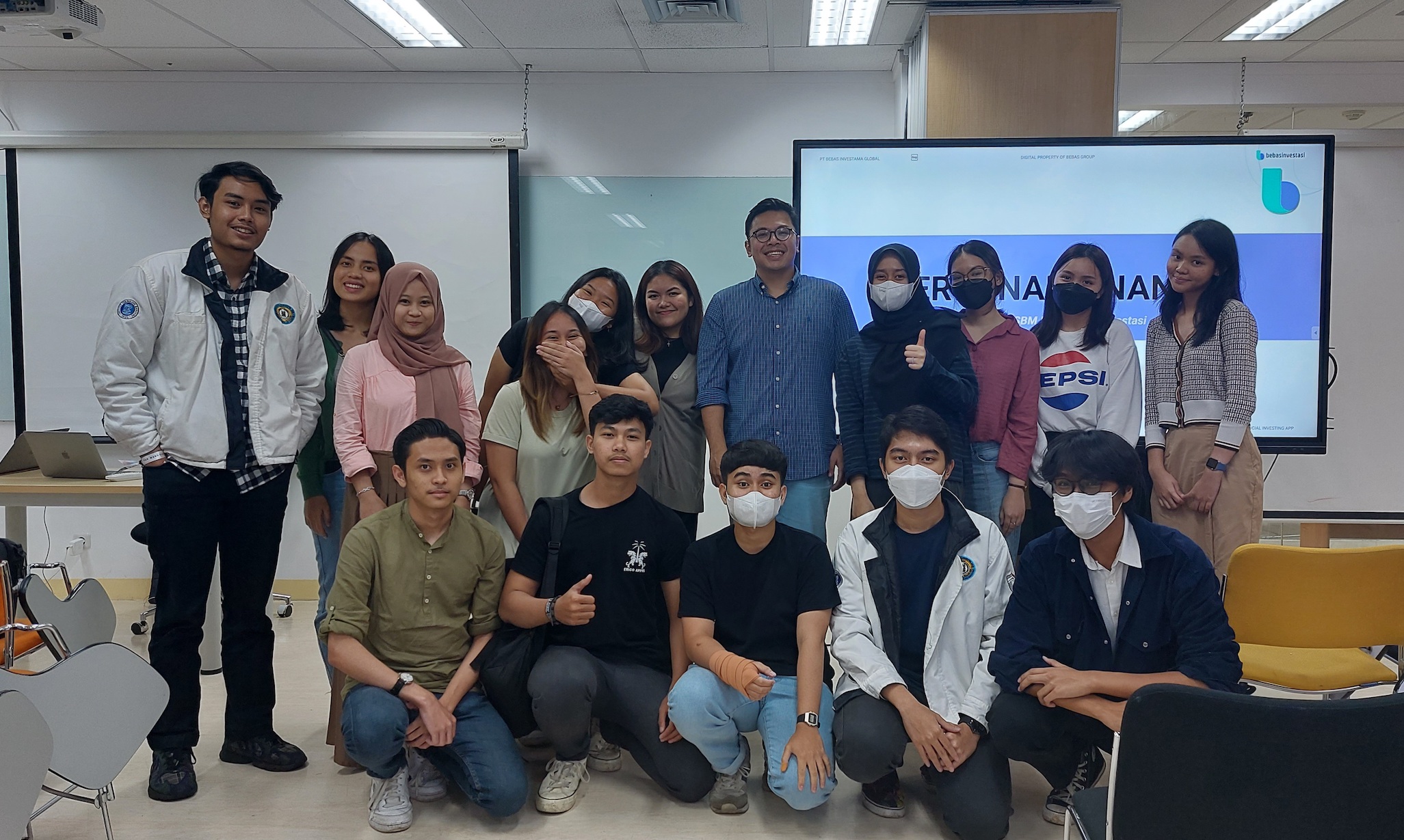 Written by Student Reporter (Anggi Nurdiani, Management 2024)