Climate change has impacted our life and led to deadly disasters. For example, the flash floods in Pakistan claimed 1,700 lives in mid-June. The recent heavy rains are evidence of serious climate change as a trigger for natural disasters.
Climate change occurs because of carbon emissions resulting from the production of materials. The material includes metal, cement, plastic, or food waste that is indirectly present.
Edgar Hertwich, International Chair of Industrial Ecology and Professor of Energy and Process Engineering at the Norwegian University of Science and Technology, conveyed the impact of climate change while presenting a public lecture entitled "Resource Efficiency and Climate Change: Implications for Business Leaders in Housing and Mobility" at the Henk Uno Amphitheater, SBM ITB, Jakarta Campus on Friday (10/3).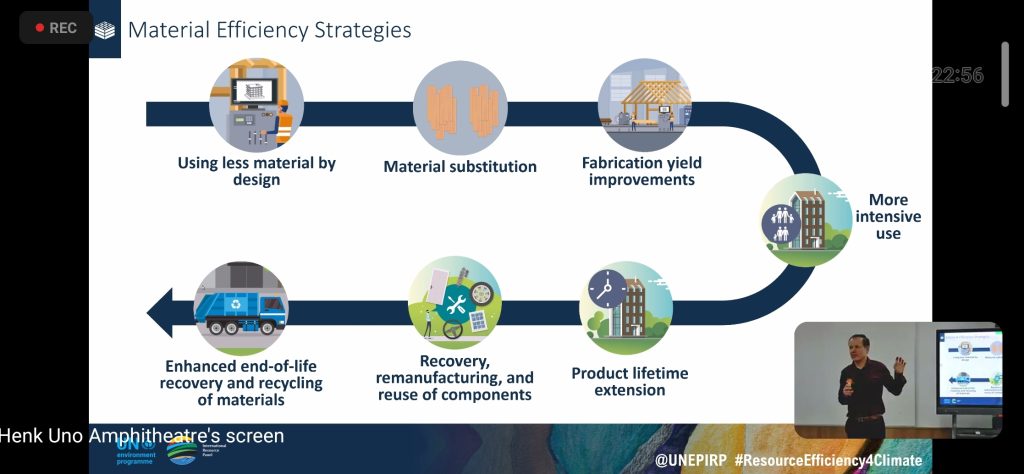 According to Edgar, excess carbon emissions have made the climate hotter. "The rules for carbon emissions have been set through the European Climate Law in 2021. The target for carbon emissions in 2050 is neutral, through strong provisions to adapt," said Edgar.
Edgar emphasized that material production contributes to 23% of greenhouse gas emissions. This figure has increased from 1995, which was 15%. Production of metal materials became the largest contributor, with a total of 4.8 billion tons (Gt), followed by the production of infrastructure materials, such as cement (4.4 Gt).
"We see that in Indonesia, along with the increase in housing development, cement production is already too much. Thus, housing production materials and the resulting carbon emissions also increase," added Edgar.
Therefore, a strategy is needed to carry out efficient carbon emissions reduction. For infrastructure builders, you can start by designing developments with minimal materials.
In addition, another solution is to perform the material substitution. The material produced must also be designed to be durable. Finally, the good material can be reused for other developments.
"In developed countries (G7), they analyze that this infrastructure material efficiency strategy can reduce emissions by 30-40% by 2050. Meanwhile, in India and China, carbon emissions can decrease by 60-70%," explained Edgar.
Indonesia can start material production efficiency measures by presenting a clear policy. With clear policies, strategies can be prepared to have a positive impact on reducing greenhouse gas emissions.
Written by Student Reporter (Bashravie Thamrin, Management 2024)