Dean of the Faculty of Economics and Business, the University of Indonesia Teguh Dartanto compared business research to finding a partner. In looking for a partner, knowing the background and gathering other information is necessary.
Teguh believes that business research is urgently needed today. There is a demand that every business decision or policy must be evidence-based. Teguh conveyed this while presenting as a guest lecture on Business Research Methods at the Freeport Auditorium at SBM ITB, Bandung, on Monday (13/3). His presentation was entitled "Sharing Session: Having Fun with (Business) Research."
According to Teguh, the common problem when students write business research is that they tend to make it too complicated. Teguh believes that there is no need to solve big problems. Just focus on solving one daily problem or challenge. This way, students can enjoy themselves more and do research without too much burden.
Most of the students Teguh met saw writing an undergraduate thesis only as an obligation to graduate, not an opportunity to satisfy their curiosity. He saw many repeated ideas. Students use their seniors' ideas and mere update the data, which he finds uninteresting.
"The idea must be fresh; the research results cannot be known from the start. Explore new things," said Teguh.
To find new ideas, Teguh invited students to ask what are the current hot issues and what they find interesting to people but also useful. They must be able to convince lecturers why their research is needed.
Teguh said that when he became a thesis supervisor, he first asked his students to present one paragraph of their research idea. Include research questions and the type of methodology they will use.
What he will evaluate is how they sell the story. Teguh argued that research ideas must be entertaining and newsworthy. Moreover, he emphasized that a clear introduction equals 50% of research completion.
Teguh also highlighted the importance of finding suitable supervisors for students. There may be different perspectives on the significance and relevance of student ideas. Therefore, he suggested that students also research their lecturers and approach them earlier.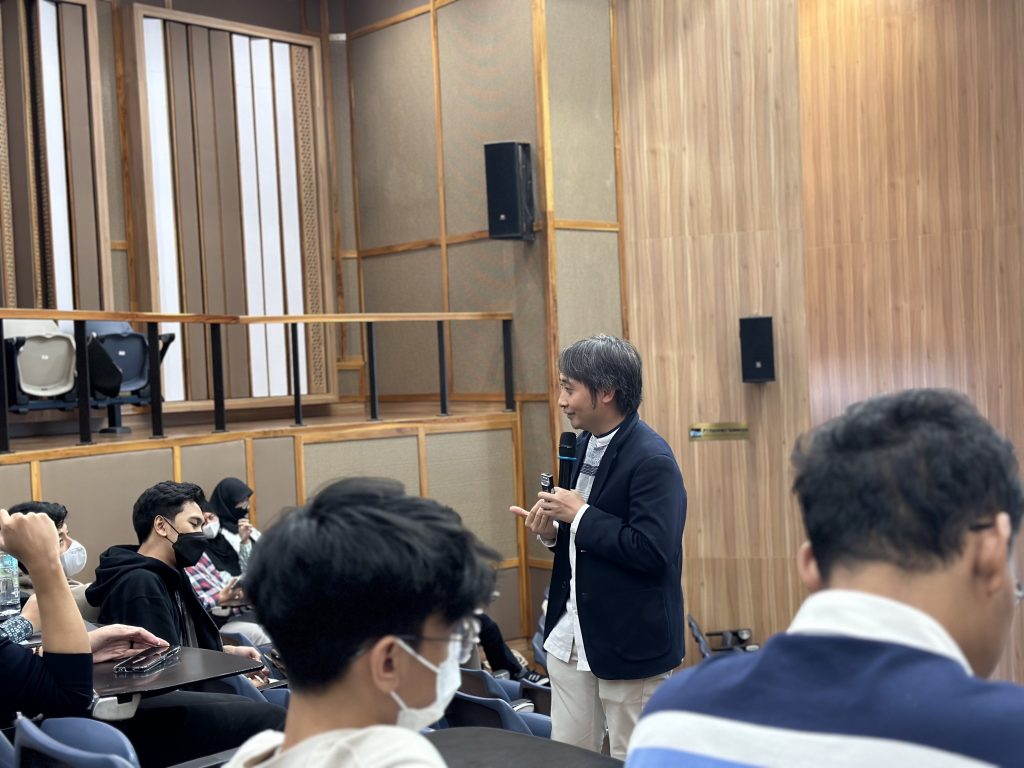 Written by Student Reporter (Qanita Aisya Muhali, International Business 2024)